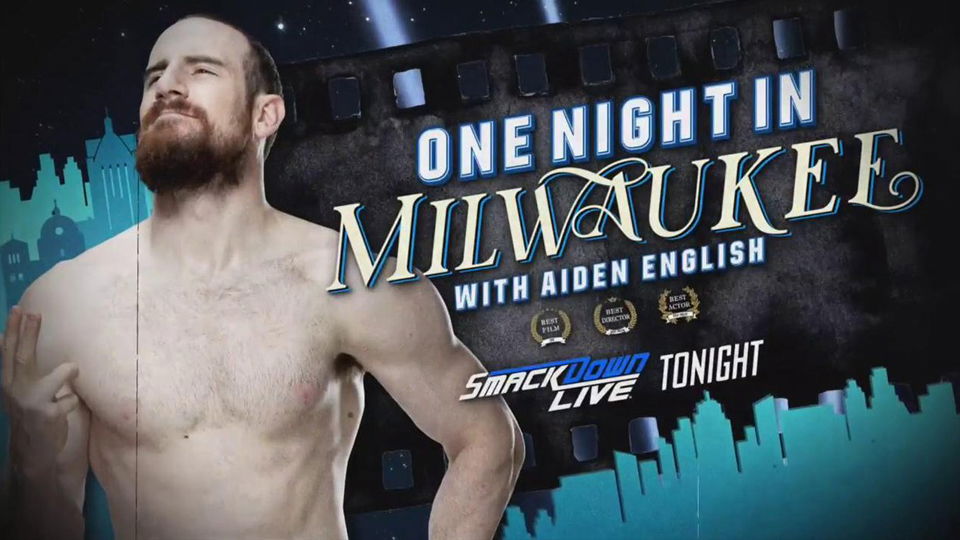 Aiden English premiered his hotly-anticipated video One Night In Milwaukee on SmackDown, revealing evidence of Lana cheating on Rusev.
Sort of.
The video showed a half naked English practising his songs for a WWE show in the city when he was interrupted by a knock on the door.
It was Lana.
The Ravishing Russian proceeded to tell English they needed to talk because she wanted to tell him something she had been meaning to say for a while: "I want you."
Allow @WWEDramaKing to present… #OneNightInMilwaukee. #SDLive pic.twitter.com/m8o5e29ZhJ

— WWE (@WWE) October 3, 2018
At that point the video paused, clearly in the middle of a sentence, and English refused to show any more of it because he had received a lucrative offer from TMZ to show the whole thing and he did not want to "cheat on them".
Lana protested that it was not what it looked like but Rusev lost his temper and chased English to the back.
It seems fairly obvious that the second half of the video will absolve Lana of any wrongdoing, but we are going to have to wait a while before the full truth is revealed.