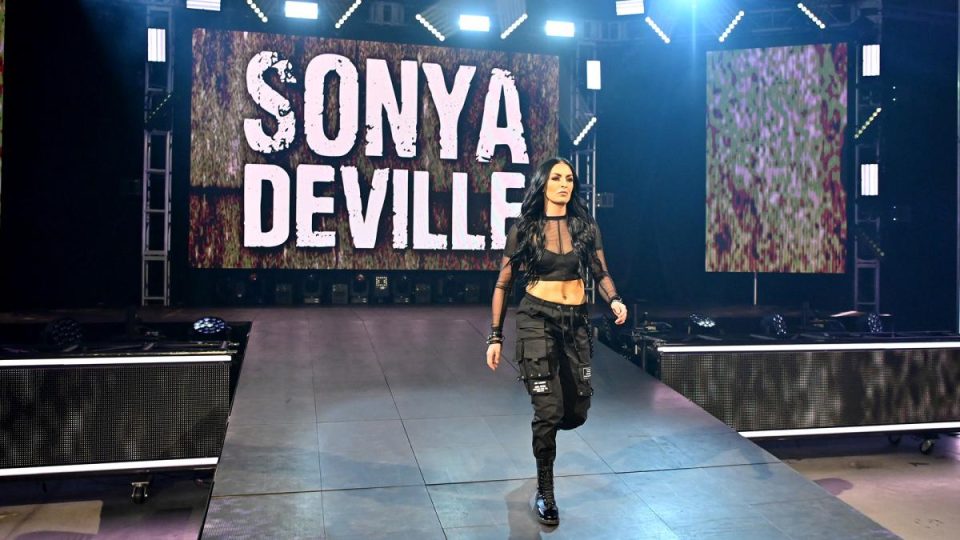 There has been an update surrounding the in-ring status of Sonya Deville and if she's planning her wrestling return.
Sonya Deville hasn't wrestled a match since SummerSlam 2020. After taking some time away from WWE, Deville returned at the beginning of the year as WWE Official Adam Pearce's assistant.
The right-hand woman to the main on-screen authority figure, Deville's new role has given her more power than she had as a wrestler. Deville enjoys being in control, but is wanting to eventually get back in the ring.
Speaking on WWE The Bump, Deville revealed that she's not currently thinking about wrestling right now. She pointed out that this leadership role came naturally to her, but she does ultimately think of herself as a fighter.
Here is the full quote:
"I don't know right now (she said when asked about a potential in-ring return). I like rocking my three-piece suits every week and calling the shots. Being in charge is something that comes naturally to me. I think I'm a born leader and I like this new role, but you know, I'm Sonya Deville and I'm a fighter at the end of the day. I love to get down and dirty and kick ass. I'm sure everything will come full circle eventually."
Originally training as an MMA fighter, Deville was introduced to WWE fans on WWE Tough Enough in 2015. Her last wrestling storyline saw her pinned by Mandy Rose in a Loser Leaves WWE match in August 2020.
You can read about the latest update in Deville's legal proceedings here.
Quote via Fightful. 
What are your thoughts on the above story? Let us know in the comments on Twitter or Facebook.