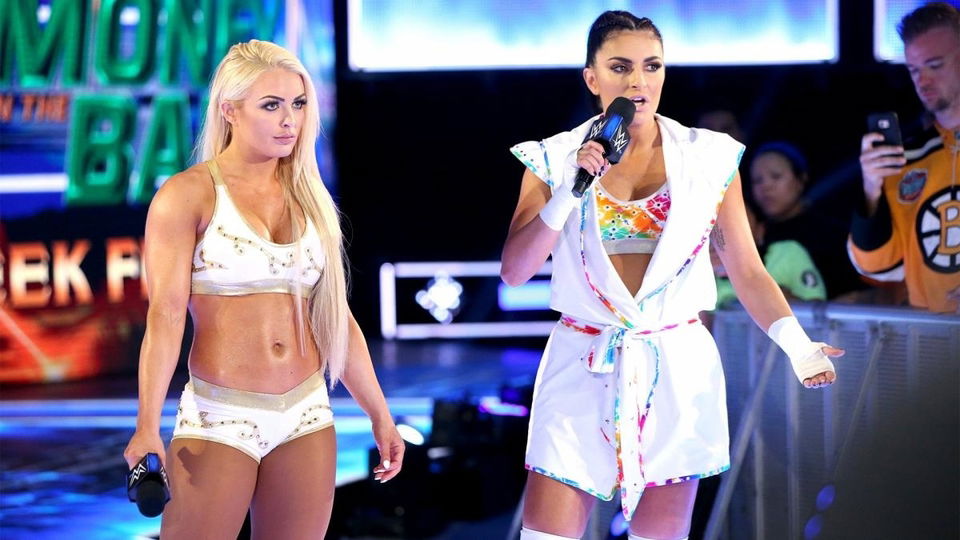 Several months ago on Smackdown Live, teases were dropped for a lesbian storyline between Mandy Rose and Sonya Deville.
However, the scene was edited over of the highlight clip at WWE uploaded to YouTube, and it seems like the storyline has been dropped.
Several years ago, Stephanie McMahon said that WWE would try and incorporate more LGBTQ characters into their storylines.
With Sonya Deville openly-lesbian, many thought that WWE had finally pulled the trigger and would be starting a lesbian love angle between the two.
On a recent promo for Total Divas, Sonya Deville revealed that she and Mandy met with WWE producers to pitch the first-ever LGBTQ storyline.
"Mandy and I are meeting with producers to pitch the first-ever LGBTQ storyline in the WWE."
A new season means new superstars. Say hello to the Pride Fighter, @SonyaDevilleWWE ? #TotalDivas returns TUESDAY 10/9c. pic.twitter.com/YmFLQYb02b

— Total Divas (@TotalDivas) September 28, 2019
Many people were actually relieved that WWE dropped the storyline. They felt as if the company wouldn't be able to handle it properly.
There is currently no word on whether WWE plans to pick the story up anytime soon.