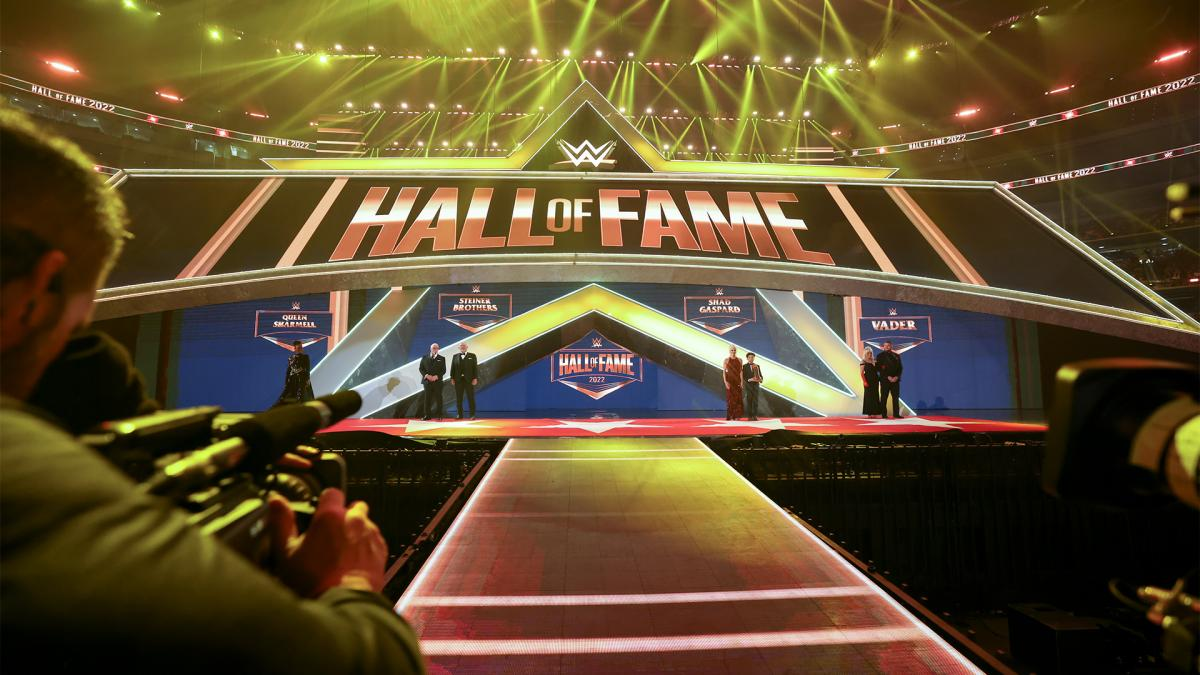 An actor believes he is one good match away from the celebrity wing of WWE Hall of Fame.
In 2015, actor Stephen Amell made the jump to WWE programming when he teamed up with Neville to defeat Stardust and Wade Barrett at SummerSlam 2015.
Amell continued to wrestle in Ring of Honor and in a singles match against Christopher Daniels at the 2018 All In event.
In recent years, the former Arrow has remained in the conversation for wrestling fans with his new STARZ series, "Heels."
Speaking with Bleacher Report's Graham "GSM" Matthews for Wrestlerant ahead of the SAG strike, Amell was asked whether he has gotten wrestling out of his system or if it's something he wants to do again. He answered:
"Yeah, you know. No because when I did it previously, so three matches. So there's one in 2015 at SummerSlam, there's a Ring of Honor show, which I believe was in late 2017 or early 2018, which was really cool."
"Then there was the All In show. I'm proud of those matches, obviously, but I will say that I can no ring cardio whatsoever. I was in the middle of shooting 'Arrow', I wasn't really doing any cardio, so I blew up all there times, even though two of them are tag matches."
"But I would just say that the past couple years on the show, before, I'm trying to learn how to do a Coast-to-Coast or how to do an enziguri, or how to springboard. I was faking it."
"We were coming up with sequences, like, 'Can Cody set you up for a suplex, and can you roll over his back and land on your feet?' Yeah, I can do that. 'Okay, let's do that.'"
"Whereas now, I actually understand a little bit better the psychology, how to pace yourself in the ring, all these things."
Referencing Logan Paul and Bad Bunny for raising the bar for celebrity wrestling matches, Amell said:
"Logan Paul and Bad Bunny have taken the quote-on-quote celebrity appearances, they've taken what I tried to build on, and they've taken it like eight levels higher. So I'm very competitive, so now I've gotta come back."
Stating his belief that he is one good match away from the WWE Hall of Fame, the "Heels" star said:
"I mean, fantasy booking, I'd love to have a WrestleMania match. Cody says this all the time. I'm one good match away from the Hall of Fame. One good match."
"Now I have a different standard than everyone else, if I was an actual professional wrestler and just sort of an interloping quote-on-quote celebrity appearance every once and a while, I'd have much much work to do."
"But I feel like for that wing of the WWE Hall of Fame, I'm like one good match away, and a Mania match counts as like ten matches, so we'll see."
"It's the Snoop Dogg/Arnold Schwarzenegger wing of the Hall of Fame. We used to call it the Donald Trump wing of the Hall of Fame, but we don't [do that] so much anymore."
"Heels" season two premieres on Friday, July 28 at 10 p.m. Eastern on STARZ.
If you want to stay fully updated on all the latest wrestling news, click the red bell in the bottom right of your screen to receive notifications from WrestleTalk.com straight to your device!