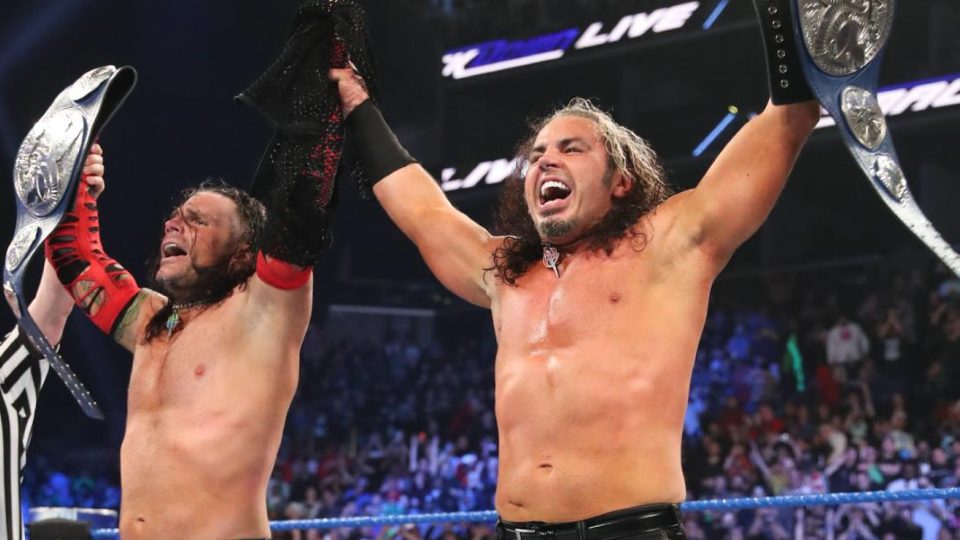 In April 2019, Jeff Hardy injured his knee meaning he and his brother Matt were forced to vacate the SmackDown Tag Team Championships that they had won from The Usos just that month.
Following on from this, Jeff was hit with two DUI claims, and has yet to be seen on WWE TV since. Matt, on the other hand, has been used very infrequently despite being healthy.
While it is widely expected that Matt Hardy will be joining AEW in March 2020, possibly as the leader of The Dark Order, he won't be joined by his brother Jeff.
In the latest Wrestling Observer Newsletter, Dave Meltzer noted that due to his injury and issues with the law, WWE has frozen Jeff's contract. This means that he won't be able to leave the company for the foreseeable future.
"Jeff, if he is even interested in leaving, and he's given no indication of that, couldn't do so for a long time".
While it is unclear whether or not Jeff is even interested in leaving WWE, we do know that we won't be seeing The Hardy Boyz team together in AEW for the foreseeable future.