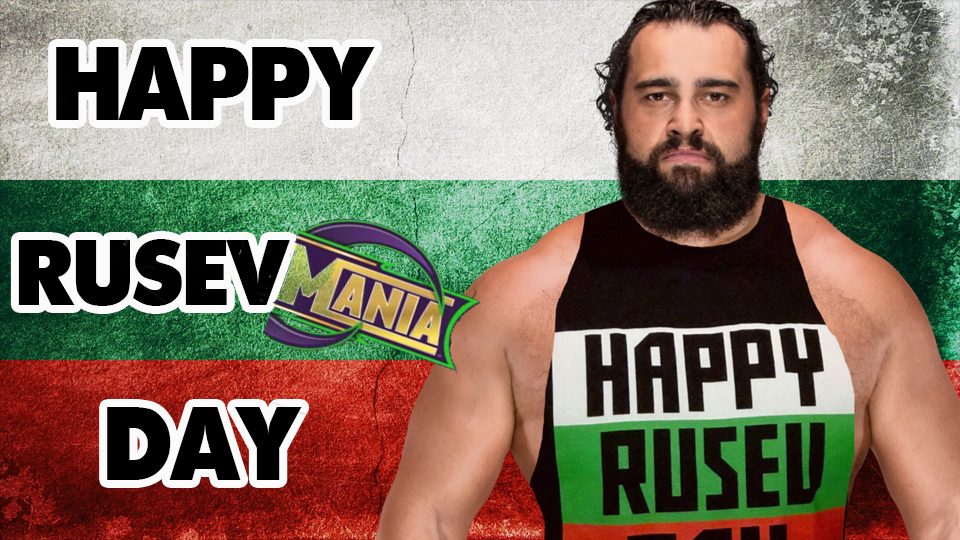 What day is it? That's right, it's Rusev Day!
Even though we all knew it anyway, oh come on you did, Dave Meltzer of the Wrestling Observer Newsletter has now confirmed the real reason WWE relented and added Rusev to the WWE United States Championship match at WrestleMania after he pinned current champion Randy Orton in tag team action on Smackdown Live.
According to Meltzer, it has nothing to do with the overwhelming chants of "Rusev Day" whenever the Bulgarian or Lana is on screen – yeah right, this is by far the closest anyone has come to replicating the 'Yes Movement' – it's actually all down to merchandise sales.
Rusev Day shirts, calendars, cups, hoodies, posters, and whatever else WWE are flogging to the public with the words 'Happy Rusev Day' on the front are selling like proverbial hotcakes. It would appear that the company have finally stopped burying the talent for getting himself over, and are getting behind the cash cow. If there's one thing guaranteed to change Vince's mind, it's a sudden and hefty injection of cash.
At this particular moment in time, one doubts the real-life Miroslav Barnyashev – try saying that five times in a row – cares what got him the promotion especially after it was made clear he was destined for a spot in the André the Giant Memorial Battle Royal. He's just glad to be there.
https://www.youtube.com/watch?v=mMIKXTRIC0c
Though it's unclear where the bout will be placed at present, the feeling is it's destined for the kickoff; one can only imagine the reaction should the foreign competitor come out on top. Should that happen, then it will be a very happy Rusev Day indeed.