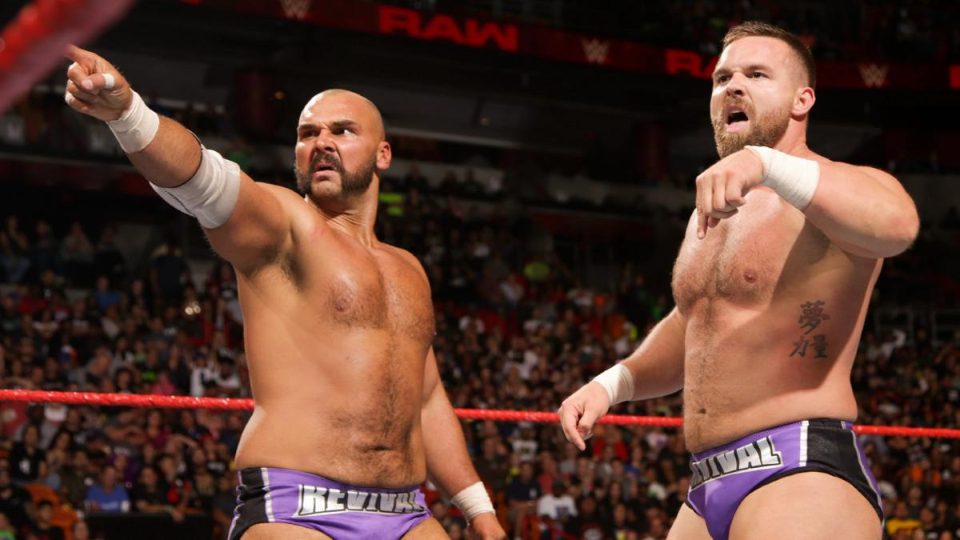 The Revival want out of WWE and they want out badly. It was reported that they had asked for their release last year and now it is being reported that they have asked for their release once again.
Bryan Alvarez reported on Wrestling Observer Live that the heralded tag team has asked for their release. Here is the quote:
"I can tell you this last week The Revival asked for their release again. They desperately want out."
They were offered big money contracts to stay in WWE, which were reportedly turned down. The team has shown great ability to perform at a top level if given the opportunity. The only problem being that tag team wrestling is not valued highly in WWE, compared to other companies.
Scott Dawson and Dash Wilder have had a friendly rivalry with the Young Bucks over the years. Both sides have said publicly that they want to make a match happen one day. Given that WWE has not released the duo, they will be forced to wait until their current contracts expire.
Do you want to see The Revival leave WWE? Let us know on Twitter or on Discord!