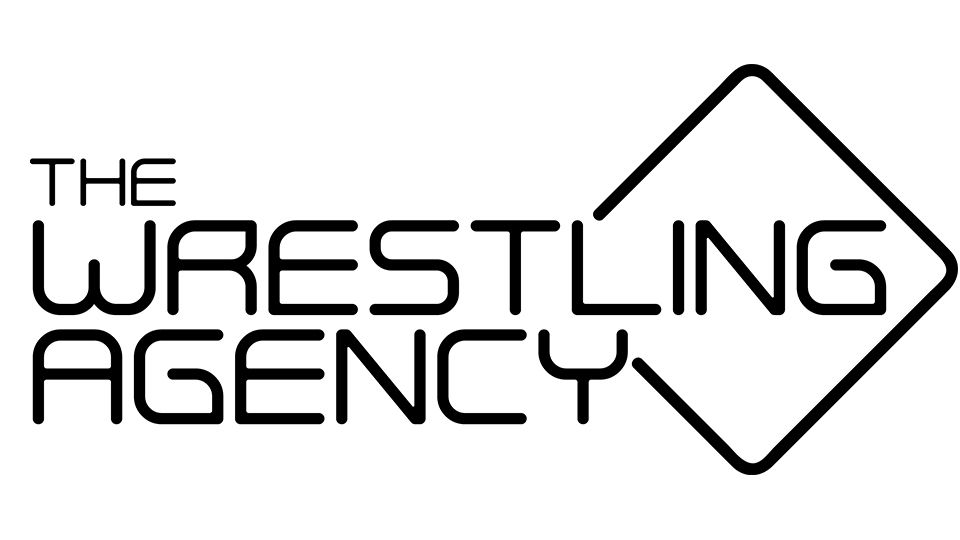 Europe's number one agency and consultancy for professional wrestlers The Wrestling Agency has launched its brand new website.
The new cutting-edge website can be found at www.wrestlingagency.co.uk and includes details of the top pro wrestling talent and services offered by the agency.
The Wrestling Agency is run by an all-star team of industry specialists with over 80 years of combined experience and has several of the UK's top pro wrestlers and personalities on its books.
Wrestlers and wrestling personalities who are available for bookings through The Wrestling Agency include some of the top names from the WOS Wrestling series on ITV, as follows:
'Superhuman' Justin Sysum
Rampage Brown
'The Prestigious One' Joe Hendry
Adam 'Flex' Maxted
SoCal Val
'The Showstealer' Nathan Cruz
'The Alpha Male' Iestyn Rees
'The Monster' Crater
Robbie X
Katy Lees aka Chardonnay
'The Amazon' Ayesha Ray
'The Standout' Lucas Steel
The Wrestling Agency's team of agents includes:
Alex Shane, who has 25 years of experience as a top level UK promoter, wrestler, commentator and TV producer
Rich Dunn, promoter with New Generation Wrestling, who runs more than 150 live wrestling shows in a year including at Butlin's in the UK
Oli Davis, who runs one of the internet's largest pro wrestling entertainment brands in WrestleTalk
James Dixon, editor of WrestleTalk Magazine, WrestleTalk.com, author, booker with Defiant Wrestling and TV consultant
Dominic De Terville, sponsorship and commercial partnership expert, and former sponsorship director with Sky TV
Greg Lambert, journalist, broadcaster, writer, event producer and booker of PCW Wrestling
Greg Lambert from The Wrestling Agency said:
"I think the fact that an organisation like The Wrestling Agency can exist and thrive in 2019 shows just how far British wrestling has come and we are proud to play our part in promoting some of the country's top in-ring talent both inside and outside the sphere of professional wrestling.

We also want to help wrestling promoters and companies to put on some of the top quality live events British wrestling is becoming world-famous for.

The new website provides easy access to our wrestlers and services and we hope to form plenty of successful partnerships over the coming months and years to help British wrestling to continue to grow and British wrestlers to achieve more ways of making a successful living while entertaining the fans in the art form we all love."
Alex Shane from The Wrestling Agency said:
"Our aim is to make the booking of wrestlers simpler for promoters than it's ever been.

We deal with everything from logistics to transport and payment to making sure the wrestlers promote their appearance. We do this by overseeing all of our talent's diaries and making sure that double bookings are now a thing of the past.

We also offer wrestling promoters vast discounts on things like lighting, sound, sponsorship and marketing so that booking a wrestler from us comes with a string of additional benefits."
Gary Ward, promoter of rising UK promotion Wrestle Gate Pro Wrestling and a client of The Wrestling Agency, said:
"Without The Wrestling Agency, it would have been impossible to launch my own wrestling company.

Their assistance in providing talent, promotional knowledge, production expertise and the business experience of knowing how to run a wrestling show was invaluable in helping WrestleGate become a reality. For anyone thinking of running an event or improving their existing brand, I cannot recommend them more highly."
The Wrestling Agency talent are available for hire for:
Wrestling bookings both in the UK and overseas
Appearances on TV shows and in film, theatre and advertising
Personal appearances at venues, events, conventions, festivals, workplaces, birthday parties and related functions
Privately hired-in pro wrestling shows for venues, events, festivals, conventions, birthday parties and related functions
Corporate wrestling away days as team-building exercises for workplaces
The Wrestling Agency also offers wrestling promoters a range of services including:
Sound, lighting, video screens, event filming, content distribution, graphic design, logistics and related services for shows
Help with sponsorship
Help with gaining publicity
Finally, The Wrestling Agency also offers professional wrestlers:
Help with getting UK and overseas bookings
Help with merchandise, sponsorship and social media management
Help with accounting, administration and insurance
For more information on The Wrestling Agency contact Greg Lambert on 07770 991284 or email info@wrestlingagency.co.uk
The Wrestling Agency can also be found on