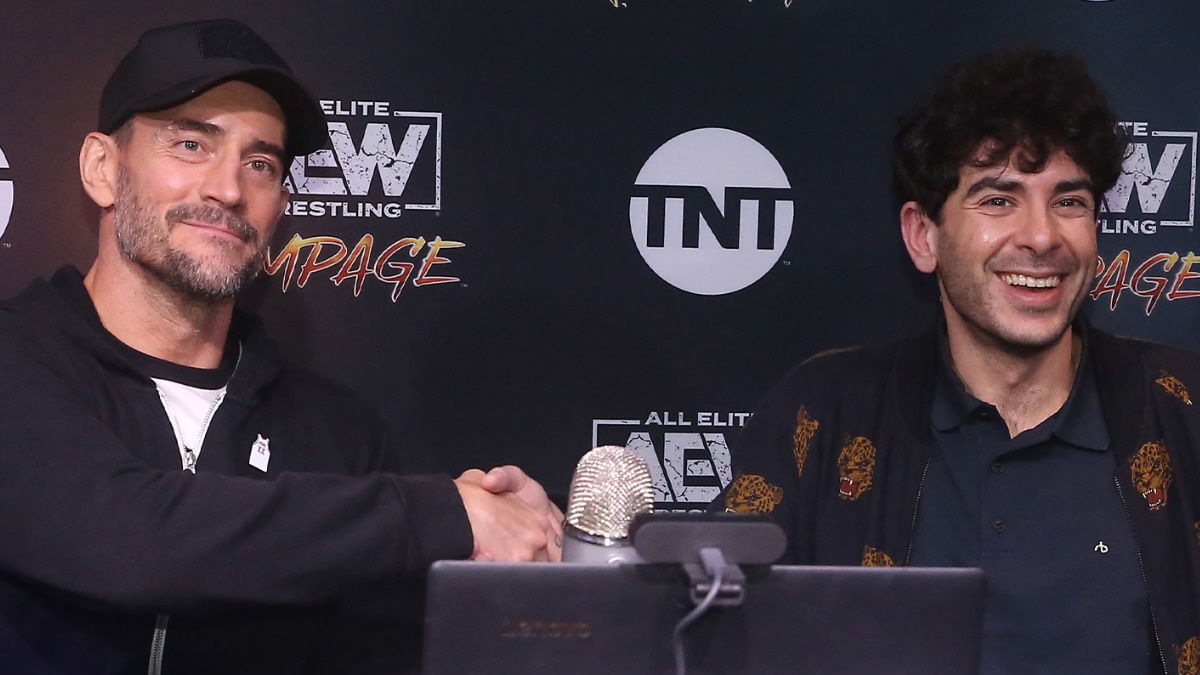 AEW is less than a week removed from it's biggest show in history, AEW All In at Wembley Stadium.
The show saw the latest backstage altercation in the company, when CM Punk and Jack Perry had a physical altercation ahead of Punk's match with Samoa Joe.
Both Punk and Perry have been suspended following the incident, and neither were present at Dynamite last night in Punk's hometown of Chicago, as Punk was in Las Vegas being awarded by the Cauliflower Alley Club.
With AEW set to host another pay-per-view event, All Out, in Chicago on Sunday, as well as Saturday's Collision also being in Chicago, many have wondered whether the suspension will keep Punk from wrestling in his hometown this week.
Speaking on the Media Call ahead of All Out, Tony Khan was asked about CM Punk's status for the show.
Khan said that he can't comment on the situation, as they are continuing to investigate it, and he is still looking into a few things.
Khan finished off by saying 'bear with us' and that he will give an answer as soon as possible.
To recap what we've said previously on the site, there are essentially three possibilities (not said by Khan but just what logic would dictate the options are).
One is that Punk's suspension will be over by the time the weekend comes around and he'll be available for Collision and/or All Out, one is that the company makes some kind of special exemption to allow him to work this weekend and possibly adjust his suspension to accommodate that, or, the other is that he will simply still be suspended and miss this weekend entirely.
As it stands, we don't know which of those will be the case, so we'll keep you updated with any further news as it emerges.
Ricky Starks is set to challenge WWE Hall of Famer Ricky Steamboat to a Strap Match at All Out on this week's episode of Collision.
One would have thought under normal circumstances Punk would have gotten involved in that segment, especially given that Fightful reported yesterday that Punk vs Starks was discussed as a match for All Out.
For the latest on what we actually know about the Punk/Perry situation thus far, click here.
First question on the Tony Khan media call happening now is whether CM Punk will appear on All Out. Khan says he can't comment. They're continuing to investigate. He's still looking into a few things. "Please bear with us". He says he'll give an answer as soon as possible.

— Brandon Thurston (@BrandonThurston) August 31, 2023
Think you know the most about wrestling? Join our Wrestle League predictions competition for free, and be in with the chance of winning $250 of Amazon vouchers. Make sure you subscribe to email notifications to make sure you never miss a show.