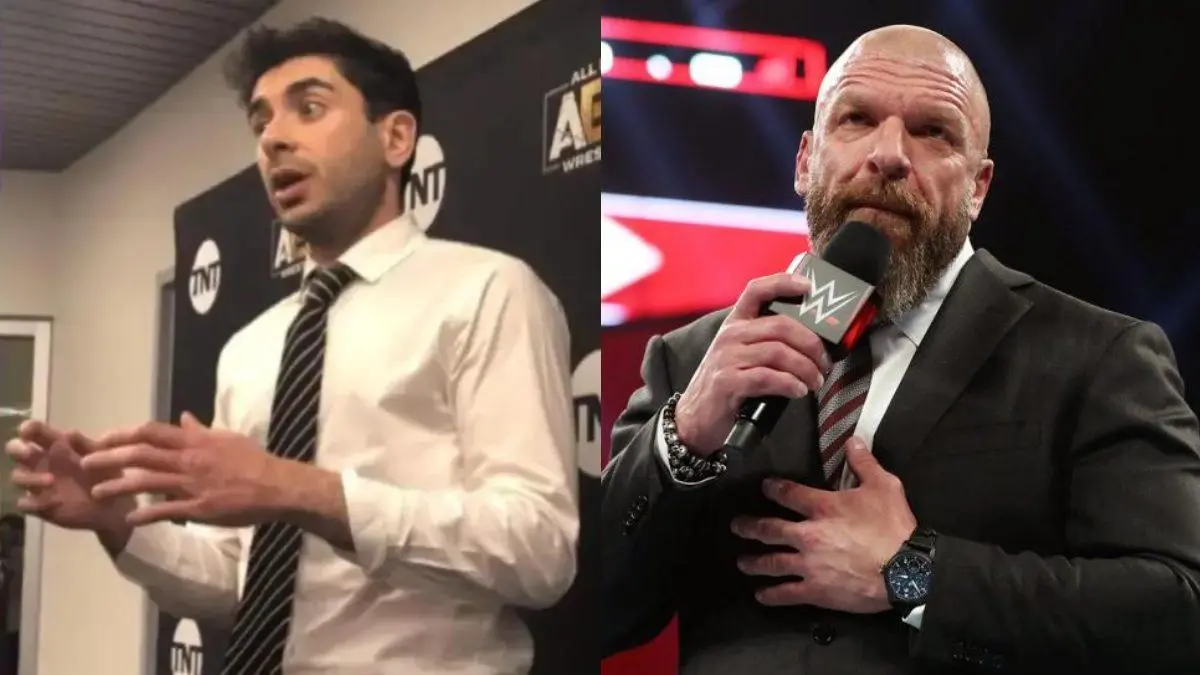 AEW President Tony Khan believes that AEW's competition has changed, admitting that WWE has had 'better shows' following the change in management.
Speaking with Steven Muehlhausen of DAZN, Khan noted that he still watches the 'competition's shows pretty often, and feels they are better with Triple H in charge of creative.
Explaining why he feels AEW will benefit from the change, Khan said:
"Now the competition changing, I think that's a good thing in some ways. If you like good wrestling, you're just more likely to want to see it because our competitor has been doing better shows recently than they had been doing, I think.

"I watch them pretty often, and I think they've been better. It seems like that's the consensus among people who watch them. I do think in general, if it's gonna get more people watching wrestling, that's probably not gonna hurt any wrestling company.

"And we stand to gain the most in many ways because if you're a big wrestling fan, and if you've been away and you like good wrestling, you might be saying, 'Where are Chris Jericho and Bryan Danielson? CM Punk's back?' So as we get to an exciting point of a lot of people coming back to the company, but a lot of new fans also, I think hopefully they want to embrace the new wrestlers in AEW and also a lot of the big names in AEW that you'll be able to see on a regular basis, people that are on the show every week and have been going all summer like Chris Jericho and Jon Moxley.

"Then again, whenever CM Punk is back, there's a big setup for an undisputed championship to be crowned.

"I think if you're a fan of good wrestling, it'd be a great time to step back in and check it out because right now, there's a lot of good wrestling on TV, including Wednesday's on TBS and Fridays on TNT."
Tony Khan recently addressed rumors of backstage frustration in the locker-room, which you can read more about right here.
AEW World Champion CM Punk ultimately returned on the August 10 edition of Dynamite, confronting interim champion Jon Moxley.
Moxley won the interim AEW World Title during CM Punk's absence, while Punk was recovering from a foot injury. Stay up to date with every AEW title change of 2022 using our tracker at this link.
If you're in the UK but didn't manage to get tickets to Clash at the Castle on September 3, WrestleTalk is hosting a watch party at The Joiner on Worship in Shoreditch, London, and we'd love for you to join us! Click here for more details.