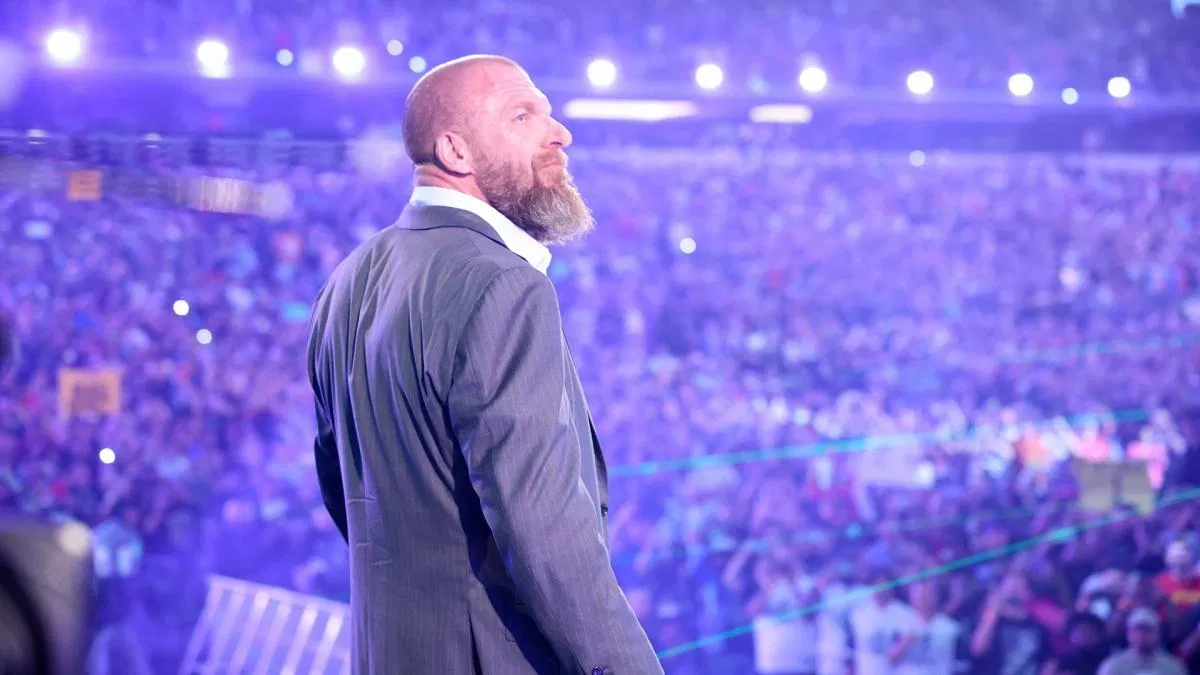 Triple H has detailed his insane SummerSlam week schedule, in the lead up to the July 30 event.
On July 25, WWE confirmed that Triple H will be running WWE creative, in addition to his EVP of Talent Relation role. With a multi-day WWE tryout and a huge premium live event in the same week, it was clear to see that Triple H would have a lot on his plate.
Speaking on Logan Paul's Impaulsive podcast. Triple H revealed his schedule for the days leading up to SummerSlam Saturday:
"This week has been… you talk about getting shot out of a cannon. Tuesday I leave home to come down here (Nashville) because Wednesday I (start) early. the only reason I was there (Connecticut) is because it was my daughter's birthday Thursday, but I wasn't going to be there, so I spent (Tuesday) with her as a make-good for the Thursday. Dad and husband priority over everything else, right?

"So Tuesday night I flew here, Wednesday we started tryouts. We had 50 college athletes at the Wildhorse. Seems a funny place to do athletic tryouts but we're in Nashville.

"So I flew in Tuesday night, started that on Wednesday afternoon. When we wrapped the first day of tryouts, I flew back to Connecticut, had a business dinner with some of our partners. I got up in the morning, had a board meeting from the morning until 3pm. Got on the plane, flew back here, went straight to the tryout again, was there for that.

"I'm trying to think now… (Stephanie McMahon shouts "SmackDown") There was something else I did then. Thursday I flew back, did the second half of the tryout… There's something else I did in between then…"
When asked if he had any time for leisure, Triple H said:
"The leisure was driving from Wildhorse to the hotel, back to Wildhorse, and the airport. Then (Friday) we started first thing in the morning, had tryouts again, then media, then some stuff with fans, then got on a plane, flew to Atlanta, did SmackDown, got back on the plane, flew here and was at Undertaker's one man show last night.

"I got up this morning, I'm here with you guys, I'll head over to the stadium and watch you … if there was a roof, blow the roof off."
If you use this transcription or any portion of it, please credit WrestleTalk.com and link to this page.
If you're in the UK but didn't manage to get tickets to Clash at the Castle on September 3, WrestleTalk is hosting a watch party at The Joiner on Worship in Shoreditch, London, and we'd love for you to join us! Click here for more details.