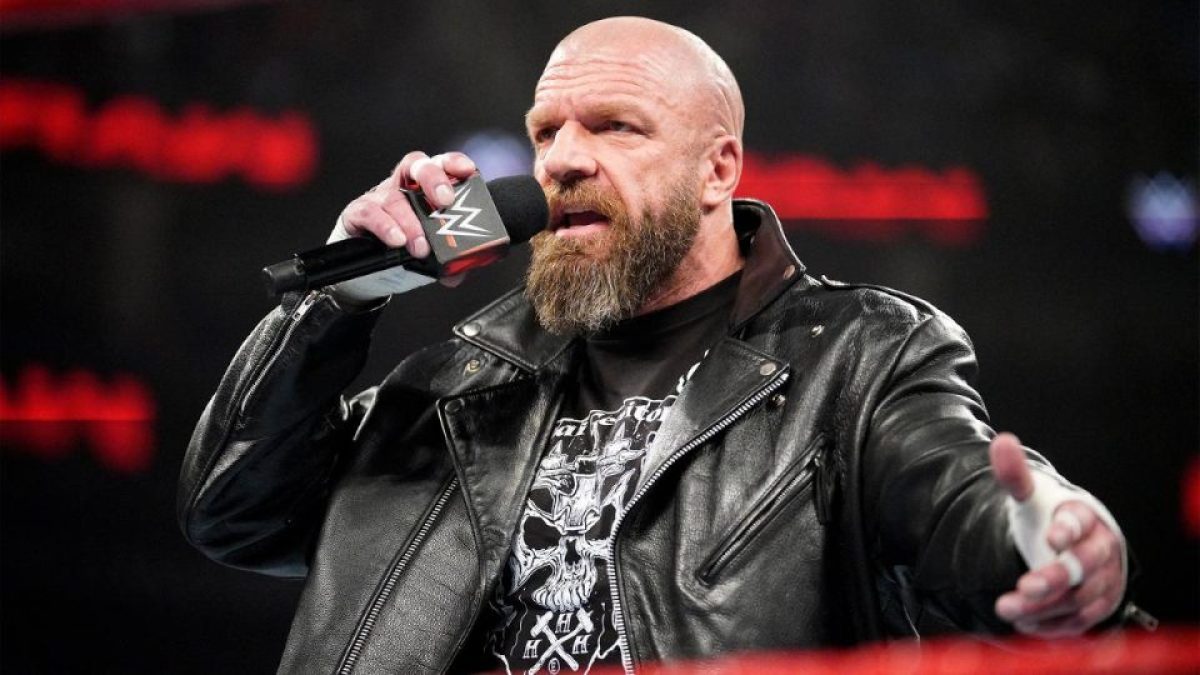 WWE Hall of Famer Triple H (Paul Levesque) has revealed that his in-ring wrestling career has come to an end following the cardiac event he suffered last year.
Levesque revealed in an interview with Stephen A Smith on the First Take that he suffered from Viral Pneumonia, and how close he came to death. Credit to PWInsider for the transcription:
Levesque noted that his viral pneumonia got worse and worse, and he had been coughing up blood. Stephanie McMahon noticed it and had him get checked out, when they found fluid in his lungs and around his heart. His EKG and electrocardiogram showed that his Ejection Fraction (a measurement of the percentage of blood leaving your heart each time it squeezes) was at 30 when it should be around 50-60. He was told to pack a bag and go to the emergency room. By the time he arrived there, the fraction was down to around 20 and he was in heart failure.
By the next morning, he was down to 12 as he was going to get a heart cauterization. He said he was in the 'one yard line' you don't want to be in. He said he was 99% gone and as he has three young girls – 15,13, 11- that got really real. He came home a little sick and then suddenly their dad, who's this big tough guy, he's in the hospital. There are moments where he was getting put under and wondered if this was it and whether he would wake back up. That was tough to swallow and it makes you think differently about life. It doesn't make you any less driven, it just makes you appreciate life, your friends and family more. Levesque almost broke down discussing this.
He was asked what the future holds for him. As far as being an in-ring performer, he said he's done and will never wrestle again. He now has a defibrillator in his chest and it's "probably not a good idea to get zapped on live TV."
Triple H's final match would have been a tag team match, teaming with Shinsuke Nakamura to defeat Robert Roode & Samoa Joe in Tokyo, Japan in June 2019.
To make sure you stay updated with all the latest wrestling news, add WrestleTalk.com to your Google Discover feed and follow us on Twitter!