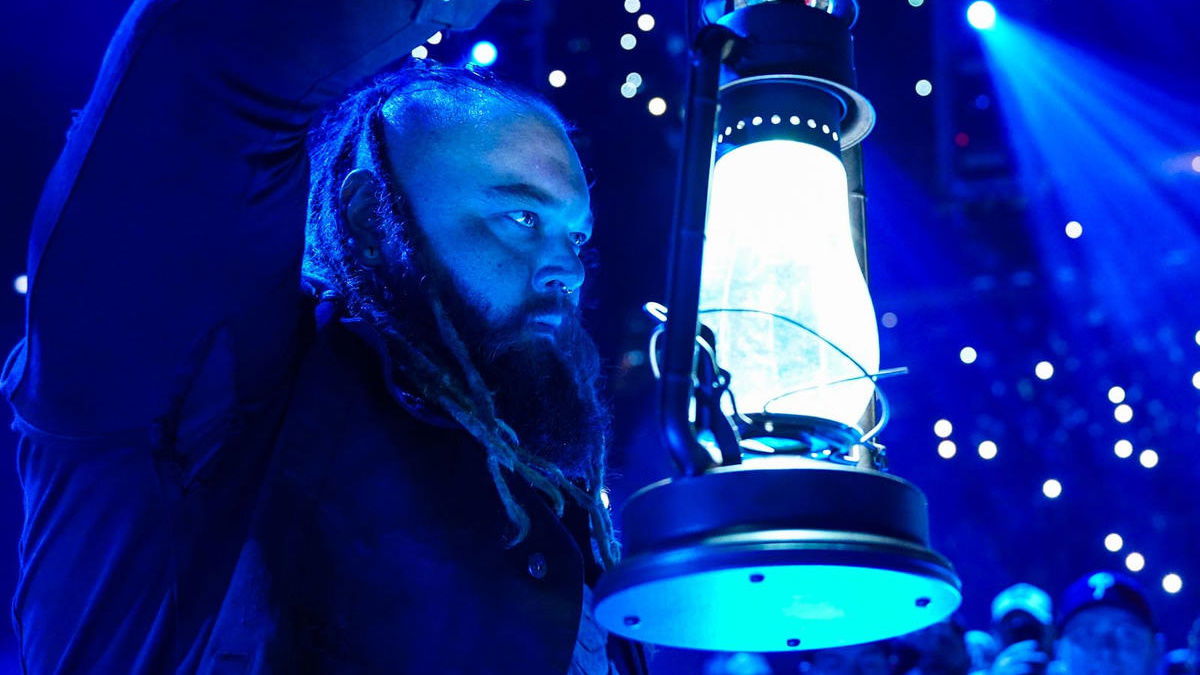 UPDATE 2: UPDATE: WWE has confirmed tonight's SmackDown will pay tribute to Bray Wyatt and Terry Funk – more at this link.
UPDATE: WWE.com has removed its preview for a Jimmy Uso return segment on SmackDown tonight.
There has been an update on the status of tonight's WWE SmackDown (August 25) show following the sudden tragic passing of Bray Wyatt (Windham Rotunda).
WWE had previously announced several segments for tonight's show, including a Jimmy Uso promo and a WWE Women's Championship defence between IYO SKY and Zelina Vega.
However, obviously plans are likely to be changed following the passing of Windham Rotunda, and some additional names are being brought in for the show.
Per PWInsider, both Cody Rhodes and Braun Strowman are being brought in for tonight's show, though it's not known if either man will appear on camera.
These two names are obviously people close to Wyatt, with Cody being the son of Dusty Rhodes, who was a key figure in the rise of Wyatt during his days in NXT.
The links between Strowman and Wyatt are obvious, with the two becoming best friends during their time in the Wyatt Family.
Strowman is also the Godfather of Wyatt's son Knash.
It appears those names have been brought in specifically due to links to Wyatt, as Rhodes is usually a Raw star, and Braun Strowman has been out of action with an injury for many months, so neither would have been present at SmackDown most weeks.
Furthermore, Cody Rhodes took to Twitter to announce that a planned appearance he had for tonight during SmackDown has now been rescheduled.
With apologies to those looking forward to my @FitermanSports signing today, I am rescheduling my appearance for tomorrow morning (8/26) at 10am. pic.twitter.com/Og3vCctvud

— Cody Rhodes (@CodyRhodes) August 25, 2023
WWE has added the following note to the item descriptions for Wyatt merch on the WWE Shop website:
In the wake of Bray Wyatt's death, WWE will donate all net proceeds to support JoJo Offerman and his children.
You can find said merch at this link.
Yesterday, Sean Ross Sapp of Fightful reported:
I was given permission to reveal that earlier this year Windham Rotunda (Bray Wyatt) got COVID that exacerbated a heart issues.
There was a lot of positive progress towards a return and his recovery. Unfortunately today he suffered a heart attack and passed away.
Our thoughts and condolences continue to be with Windham Rotunda's family, friends, and everyone affected by his passing.