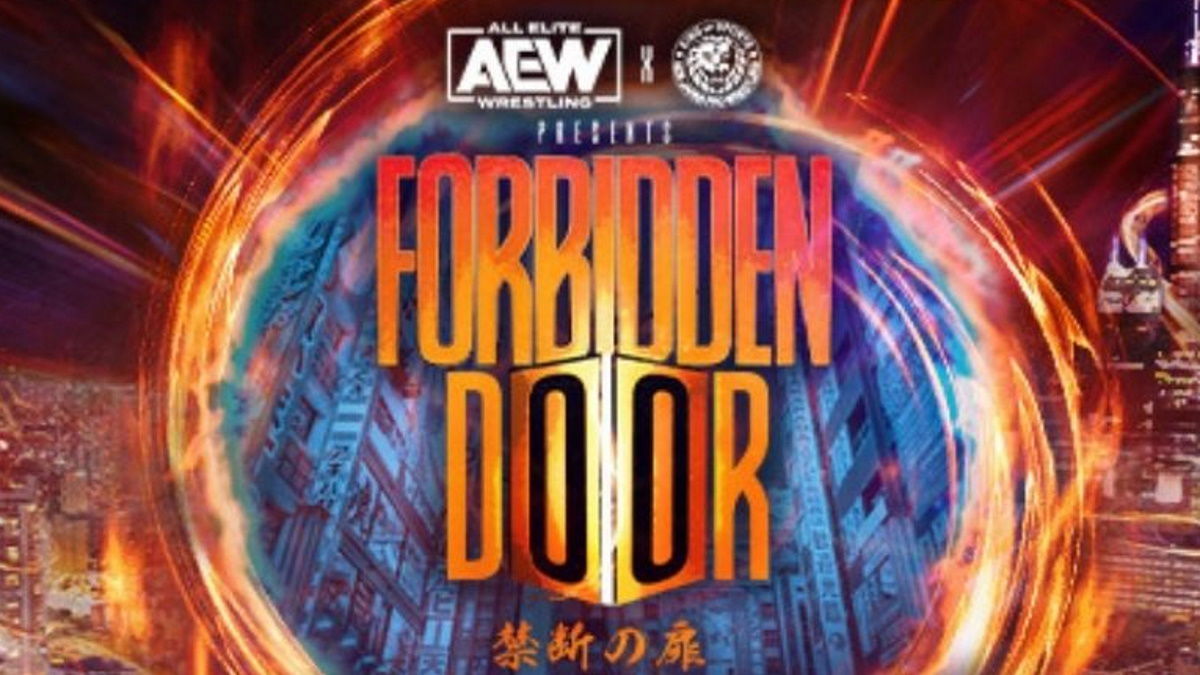 A new update has revealed the current pay-per-view buy-rate numbers for June 25's AEW x NJPW Forbidden Door 2023 event, as well as how it stacks up with the year prior and other events this year.
Following up on his initial report on Wrestling Observer Radio, Dave Meltzer has gone further into detail via this week's Wrestling Observer Newsletter with some updated numbers.
Meltzer firstly compared Forbidden Door's numbers to AEW's most recent pay-per-view outing Double or Nothing, as well as the expected numbers expected via NJPW's streaming service New Japan World, writing:
At press time, streaming PPV in the U.S. was up five percent from Double or Nothing while television PPV buys are down 11.7 percent from both the Double or Nothing and Revolution shows, which did almost identical first week numbers although other reports list linear TV buys as down closer to 15.0 percent.
Combined they are looking at basically being identical, and international buys outside of Japan were identical to last month. So right now in the normal markets it looks to have done the same as Double or Nothing and would probably end up ahead because this show would be expected to do 5,000 to 10,000 more buys on New Japan World.
Essentially this will do because of the Japanese buys, closer to Revolution than Forbidden Door, but the last six PPV shows have all done very similar numbers. Many thought this would be well above everything since DON 2022 and it really doesn't look like that will be the case unless late buys are way up from usual.
Meltzer then compared this year's second annual Forbidden Door's pay-per-view buys to that of the inaugural event last year, writing:
They were down 19.6 percent for television PPV buys from last year for Forbidden Door, but in the last year there has been more of a migration from television buys to streaming buys, but still the 11.7 percent television decrease from last month is far more than whatever small number would have dropped cable/sat over the month.
Interestingly a rather strange trend of late buys, many of which days and weeks after the event have been noted for both Double or Nothing and Revolution, something Meltzer suspects could become a key factor again potentially.
Meltzer continues, while also giving an insight into the amount of WWE fans that tuned in for Forbidden Door:
A big key is late buys, which the Revolution show with the Iron Man match did incredible with. In theory, one would think this show would as well for the same reason but you never know.
Double or Nothing after 11 days was basically identical to Revolution, but Revolution did so well after that point that it ended up as far as television buys down 12.2 percent even though Double or Nothing had a big second week. Revolution had a big third and fourth week which is highly unusual.
Double or Nothing was way up per screen in theater buys but that's also day of and wouldn't factor in after the fact interest based on word of mouth. 57.3 percent of the Forbidden Door buyers had also purchased Double or Nothing. Of the WWE Night of Champions buyers who purchased Forbidden Door, that number was a normal 7.3 percent, rather than the shockingly high 14.4 percent of WWE buyers of Night of Champions who purchased Double or Nothing the next day.
Forbidden Door 2023 was touted as a major success by Tony Khan following the event, according to the AEW President becoming the biggest live-gate in the company's history.
Unfortunately it came at a cost, as one of AEW's top stars Bryan Danielson suffered a broken arm during his main event with Kazuchika Okada.
To find out the latest on Danielson's supposed scrapped creative plans following his injury, click this link here.

If you want to stay fully updated on all the latest wrestling news, click the red bell in the bottom right of your screen to receive notifications from WrestleTalk.com straight to your device!