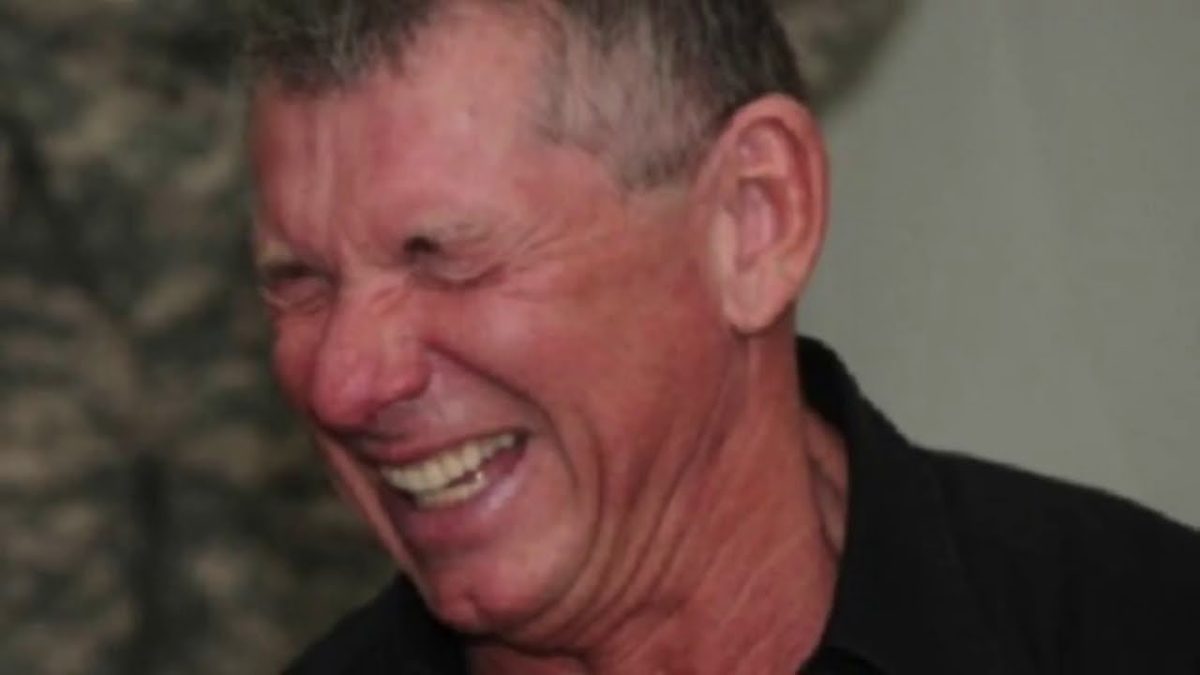 During his appearance on the Pat McAfee Show, Vince McMahon told a story about his time in college.
McMahon recalled personally visiting his professor's homes to request that they up his grades.
Noting that he had nothing to lose, as he wouldn't have graduated otherwise, McMahon said:
McMahon: "The kind of student I am is that my grades weren't good enough to get into college, so I've always been a horrible student. No learning skills, I'm sure I had every learning disability there was, although there were no names for them then. I was expelled so many times for fighting and crap like that, I wasn't in school a lot. So I didn't like school. I didn't learn how to study at all. I had to go to summer school to get into college, and then it took me five years going to every summer school to get back in, took me five years to get through a four year curriculum."

McAfee: "East Carolina right?"

McMahon: "Harvard of the South."

McAfee: "Hey I went to the Harvard of West Virginia, West Virginia University, I did not graduate, did you?"

McMahon: "I graduated."

McAfee: "What was the major?"

McMahon: "Business Administration. And that's another story… so many f**king stories.

"I don't have the grades to graduate, I'm slightly off. So if I went from a B+ to an A-, that would help me. I've forgotten the subjects… I wasn't gonna graduate. My wife at the time – my wife – she went through a four year curriculum in three years, so she was really really smart. But me, it's like, no. Reason I mentioned that is because we're graduating at the same time, or supposed to. I don't have the grades.

"I'm not gonna graduate. What am I gonna do? I'm not asking for the world, I'm not asking you give me an A when I had a D. So I found out where these two professors lived. What are you gonna do? I've got nothing to lose. Knock on their door, and say, 'Hello, I'm Vince McMahon', if they didn't know who I was because it was a large class, 'I'd like to come in and talk to you about where I am'. One of them was so kind, and said, 'Absolutely, from a B+ to an A-, I'd be happy to do that'.

"The other one was such an unbelievable asshole and didn't wanna let me in his house. I get it, it's unusual for a student to find out where you live and knock on the door, I get that. But I didn't have anything to lose. There was a bit of confrontation and so forth, and he was gonna call the cops. 'Call the cops, I still don't have anything to lose. Really, I don't'.

"Finally the guy did change my grade, but that's how I graduated. Otherwise I'd have never graduated. It's his home, and people's homes, that's… you don't… I was invading his home. When he tried to close the door I didn't let him."

If you use this transcription or any portion of it please credit WrestleTalk.com and link to this page.
During the interview, McMahon also addressed the controversy surrounding WWE's relationship with Saudi Arabia, and revealed the deep reason why he still works out so much.
You can find a full recap of McMahon's appearance on the Pat McAfee Show at this link.
To make sure you stay updated with all the latest wrestling news, add WrestleTalk.com to your Google Discover feed and follow us on Twitter!