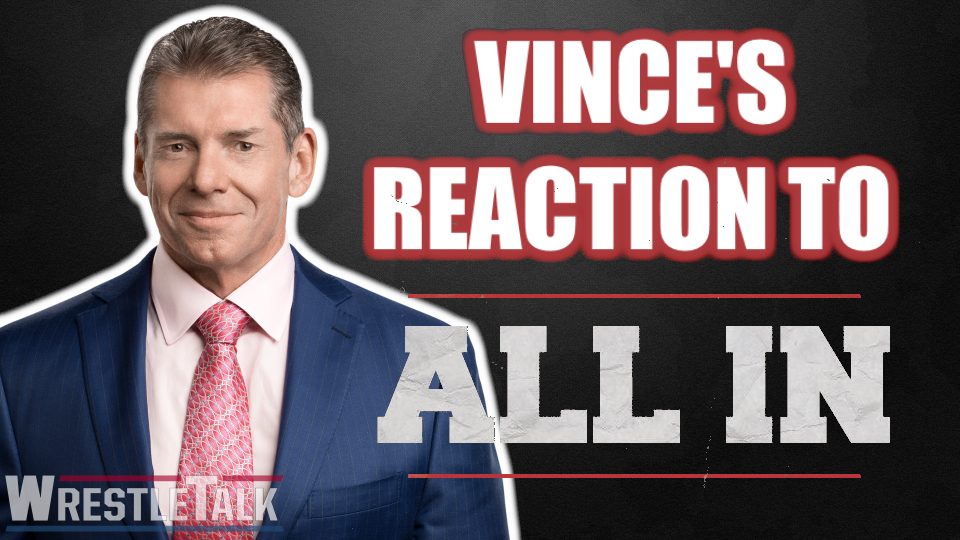 Chris Jericho revealed on an episode of his podcast, Talk is Jericho, that he was the one who broke the news of All In to Vince McMahon.
In the podcast, Jericho explained how McMahon reacted to the idea of the All In pay-per-view, taking place on September 1:
"I told Vince about All In about four or five months ago. We were just discussing and shooting the breeze and I said 'Yeah, the show's in September in Chicago' and Vince said 'I wish they would have called me. September is the worst time of year to promote!'"
They further discussed their rebellious ways when it came to promoting All In; seasoned promoter Cary Silken warned the group to not put their tickets on sale on a Sunday.
They persisted, and the pay-per-view sold out within 29 minutes. Seasoned or not, they must be doing something right.
Related Content
Should Cody follow the advice of Vince McMahon, or should he stay away in order to not depend on the WWE? Let us know by discussing it with us on Twitter and Discord today.