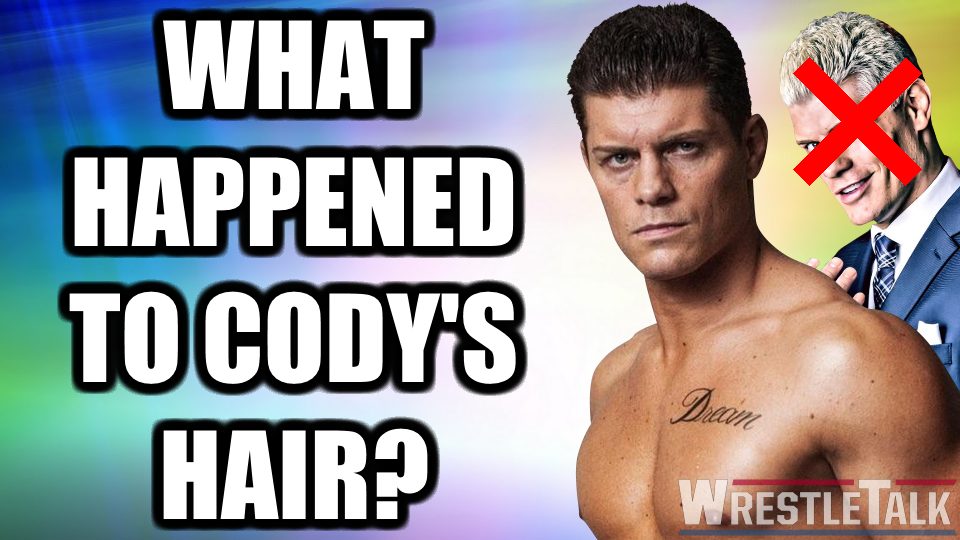 Appearing at the NJPW G1 Special press conference on Friday, Cody sported dark hair for the first time in several months. Cody's bleach-blonde look has become such a recognizable part of his 'American Nightmare' character, that being without it gave some wrestling fans a bit of a shock.
When asked about this at the presser, Cody said the following:
"I got called to do a TV show. Hopefully we can break that news soon. It doesn't affect my wrestling dates at all, which means I'll be burning things at both ends, but production is going to fly me to every show I had on the books. I'm not missing a damn thing. It's exactly the type of career I was looking into. I was looking at my two-year plan yesterday for what I want, maybe move into a feature length film, but also keep everything I have with wrestling, because if I lose the wrestling part of my identity then I don't have a clue who I am anymore. I'm very happy about it, but they said no on the blonde."
(Transcription via EWrestling)
Cody is always adding pieces to the 'American Nightmare' image, such as the Legend of Zelda: Breath of the Wild-inspired cape which he has worn to the ring for big shows, and he has introduced everyone's favorite tag-a-long, Burnard the business bear, to join his circus at ringside. The self-professed 'leader' of Bullet Club also provided custom ring attire for his squad in the form of personalized weight belts. (His says 'Nightmare'—obviously).
Cody, the quintessential mentally ill politician, may not always be the easiest man to predict. No matter what he does, however, he remains one of wrestling's most effective (and refreshing) heels.
Do you love Cody, or just love to hate him? Comment below, or tell us about it on Twitter here. You can also chat with us on Discord about anything wrestling-related!