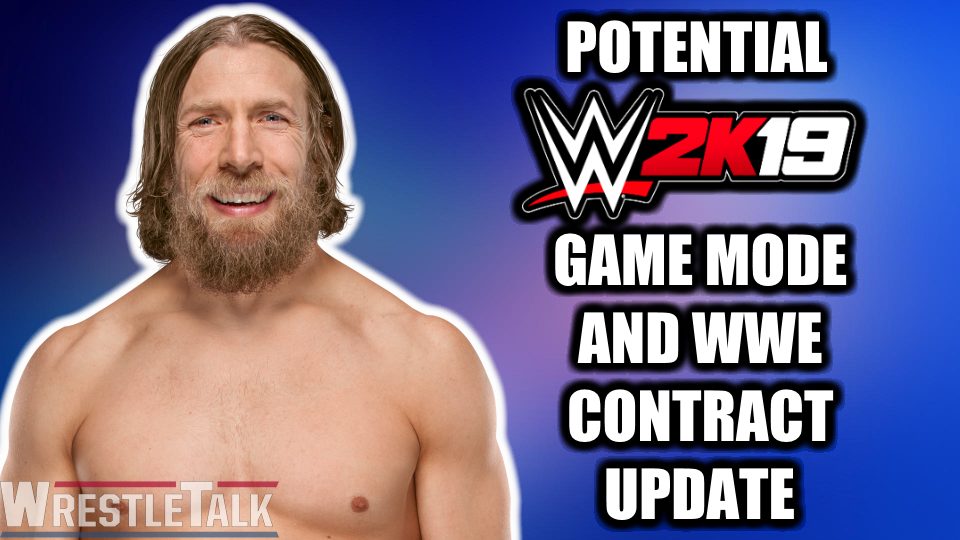 There have been heaps of speculation recently about the future of WWE fan-favorite Daniel Bryan.
His contract is up on September 23, 2018 and whether or not he will choose to re-sign is unclear.
According to Twitter account WrestleVotes who have a great reputation in regards to WWE news, WWE and 2K Games are acting upon Bryan's potential choice to leave Vince McMahon's company.
Regarding Daniel Bryan and his contract: WWE has a strong idea on what he's going to do. So much so, that months ago the decision was made to have the 2K19 Showcase mode revolve around him. Having that game release w/o Bryan on the roster wouldn't look good. So…. pic.twitter.com/2CPMy6aeZl

— WrestleVotes (@WrestleVotes) July 6, 2018
This news comes shortly after it was revealed that WWE are treating Bryan's current run as a "farewell tour", something we covered yesterday.
The game mode is yet to be confirmed by WWE or  2K, but as mentioned, WrestleVotes have garnered a sense of reliability in their reports.
In regards to Bryan's contract, he recently revealed in an interview with the Gorilla Position podcast that if he is to re-sign, he wants a lighter schedule in order to spend more time with wife Brie and daughter Birdie.
He expanded that he'd like a deal in which he would wrestle 50-100 matches per year, and added that the doctors who cleared him for in-ring competition a couple months ago advised that a lighter schedule would benefit his health.
Bryan will team with Kane at WWE Extreme Rules 2018 as Team Hell No challenge the Bludgeon Brothers for the WWE SmackDown Tag Team Championships.
Would you be excited to see a Daniel Bryan-based game mode in WWE 2K19? Do you think this spells the end for his WWE tenure? Let us know in the comments below or on Twitter here. You can also join us on Discord to chat with Oli, Luke, the magazine team, the website writers and each other here!