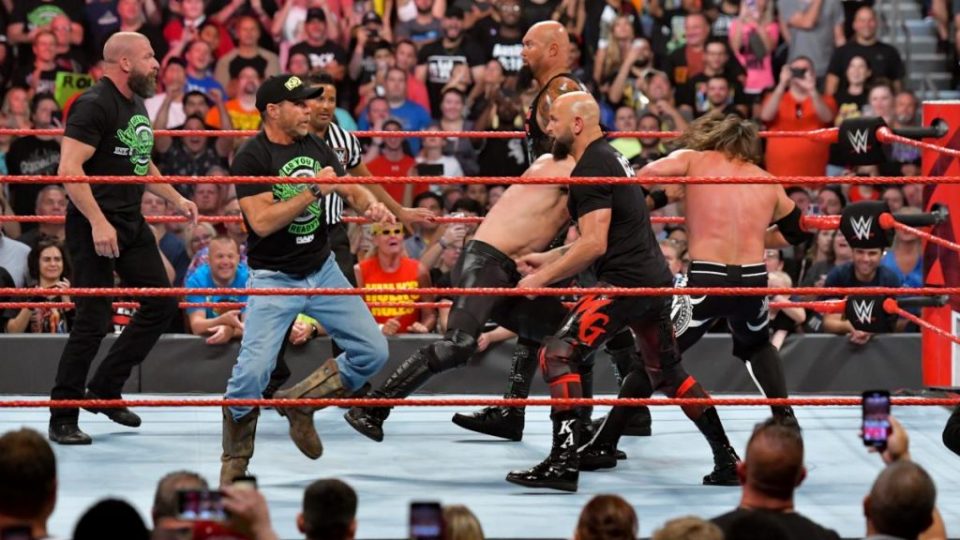 Tonight on Raw, it is believed that either Vince McMahon or Triple H will announce that NXT will be moving to the USA Network in the coming months.
The decision by WWE higher-ups to move NXT to the USA Network over FS1 as fans are already used to watching WWE TV on the USA Network with Raw and Smackdown.
It is believed that the show will now have more influence from Vince McMahon, will be live, and will double in length to two hours.
However, that is not the only change that is expected to be made to NXT. If reports are to be believed, then there will be more cross-over between Raw/Smackdown and NXT, with main roster stars now appearing on the black and gold brand.
According to Dave Meltzer, NXT, which will now be on a major cable network like Raw and Smackdown, will become more like WWE's thrid brand. The idea is that there will be a large cross-over between the three different shows:
"They're going to the USA Network, Vince is going to be all over this show. One hour NXT run by Triple H — that's history, dude — it's done. Like, if you loved that version of NXT, I mean the nail's in the coffin for that."

"You're gonna get Vince McMahon's NXT. There's gonna be main roster guys on NXT, there's gonna be the USA Network cross-over. I mean, what do you think's gonna happen on USA Network when RAW Superstars and SmackDown Superstars are facing off against the NXT stars? I mean, who do you think's winning those matches? I mean this is gonna be totally different, I mean everything's different. Everything's changing and it's sad."
This can certainly be seen to have already started, with main roster stars Killian Dain, Fandango and Tyler Breeze making permanent moves to NXT in the last few months, while Smackdown's Apollo Crews appeared for a one-off match with KUSHIDA.
Stay tuned to WrestleTalk.com for more information on the matter.