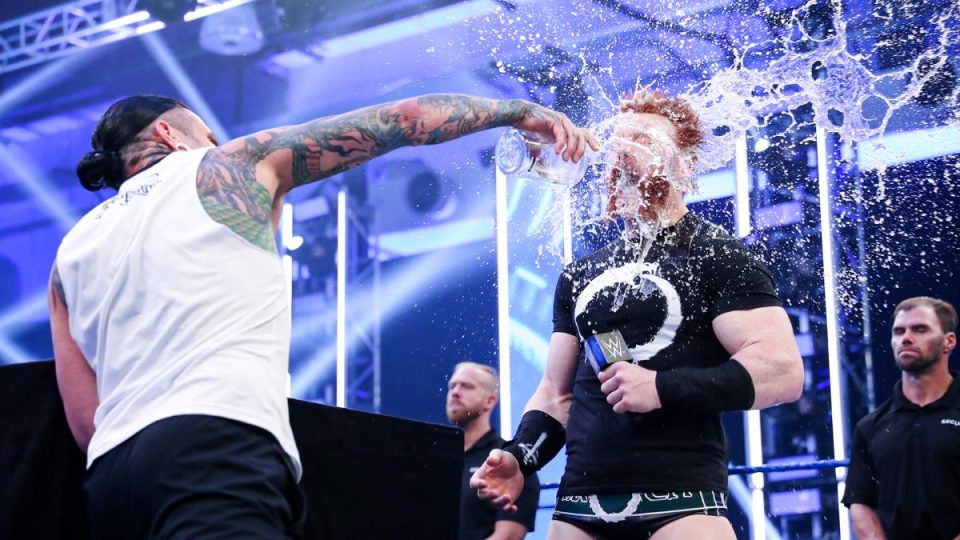 WWE could be planning a pretty major twist in the current ongoing storyline with Jeff Hardy and Sheamus that might catch quite a few people off guard.
The rivalry has involved what seems to be Sheamus running over Elias in his car, then trying to frame Jeff Hardy and get him arrested for a DUI and hit and run, but it turns out their may be more to uncover.
According to WrestlingNews.co, WWE has specifically instructed its announcers to describe Hardy's attacker as having red hair and a red beard, which is something Hardy also did in a promo a couple of weeks back.
Of course, many took this to mean it was Sheamus due to the fact the two were already in a program together, but another name that fits that description is Sami Zayn.
It could be a red herring (red hair-ing?) and the seeds of doubt being planted are just to add a bit of extra, probably unnecessary, spice to a storyline that has already involved a man being run over and a man throwing his pee at another, but Zayn does fit the same description and it would be an interesting way to bring him back onto TV after being absent since April.
The whole hit and run segment took place ahead of the semi-finals of the Intercontinental Championship tournament, the same tournament that was brought about because Zayn was stripped of his title due to inactivity, and he's constantly taken to Twitter to voice his displeasure about that. Do you think this major twist is in the works?