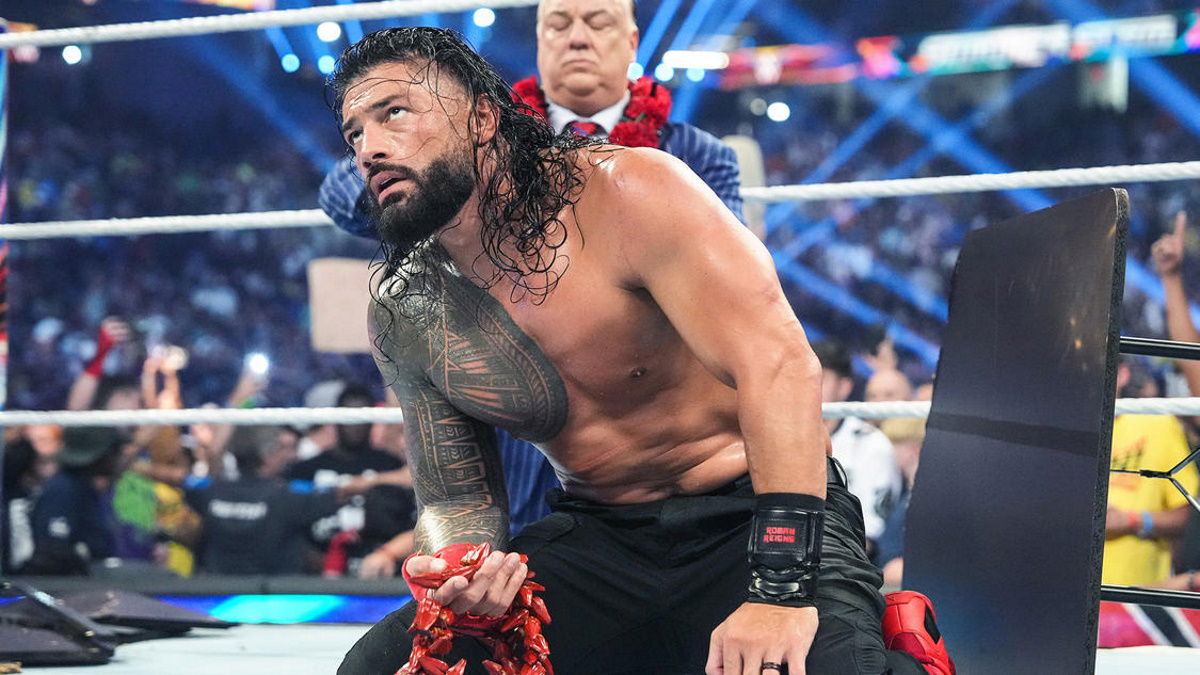 WWE star Sheamus has argued that Roman Reigns is getting all of the storyline time, and that there are others on the roster begging for that luxury.
Since returning from his hiatus in 2020, Reigns has been presented as WWE's top champion.
With the Tribal Chief playing a key role in the compelling Bloodline storyline, most of his WWE appearances are presented as main event segments, regardless of whether or not he's actually wrestling.
Speaking with Mail Online in an interview before SummerSlam, Sheamus shared his honest thoughts on Reigns, agreeing that he has reached superstar status, but has had the luxury of having a lot of TV time for his storylines.
Believing that other stars deserve some of Reigns' share of TV time, Sheamus said:
"Yeah, I mean he has a luxury of wrestling five times a year. You know what I mean?
"That makes a big star… let's be honest, before he went away with Covid, people didn't give a s**t about him. He was the big babyface who was wrestling Goldberg and nobody really cared.
"I think in the same way it benefited me to come back and wrestle in that empty arena at Thunderdome where people got to see how physical I really can be and allowed me to have that more freedom and settle into my own skin and just say: 'screw it, I'm going to go out there and have fun, do what i'm gonna do.'
"In the same sense it benefitted him, because he was at a point where it was forced down people's throats and he got to go away and come back in this different character.
"Obviously there's the luxury of getting all the storyline time and everything. I feel like he's made the most of the opportunity he's had, but I feel like there's guys on the roster begging for that amount of time to tell their own stories and that's one of the only things that's going.
"The rest of the roster needs story time too. With MSG (Madison Square Garden) a couple of weeks ago, they went 20 minutes over.
"So me and Theory had two segs which ended up turning into three small segs on the floor, you know, so that's tough as well to go out and do that.
"It's definitely benefited him a lot and Heyman and the story they have to tell, all within that family and stuff, but as I said there's plenty of other people on the roster that could do with story time as well. I'm not taking anything away from him, I'm just saying.
Reigns was in action in the main event of SummerSlam, defending his WWE Undisputed Universal Championship and title of Tribal Chief against Jey Uso.
In the closing moments of the bout, Jimmy Uso betrayed Jey, allowing Reigns to capitalise and score the victory.
Another WWE star has said that he'd never betray his brother and tag-team partner like this, which you can read more about right here.
If you want to stay fully updated on all the latest wrestling news, click the red bell in the bottom right of your screen to receive notifications from WrestleTalk.com straight to your device!