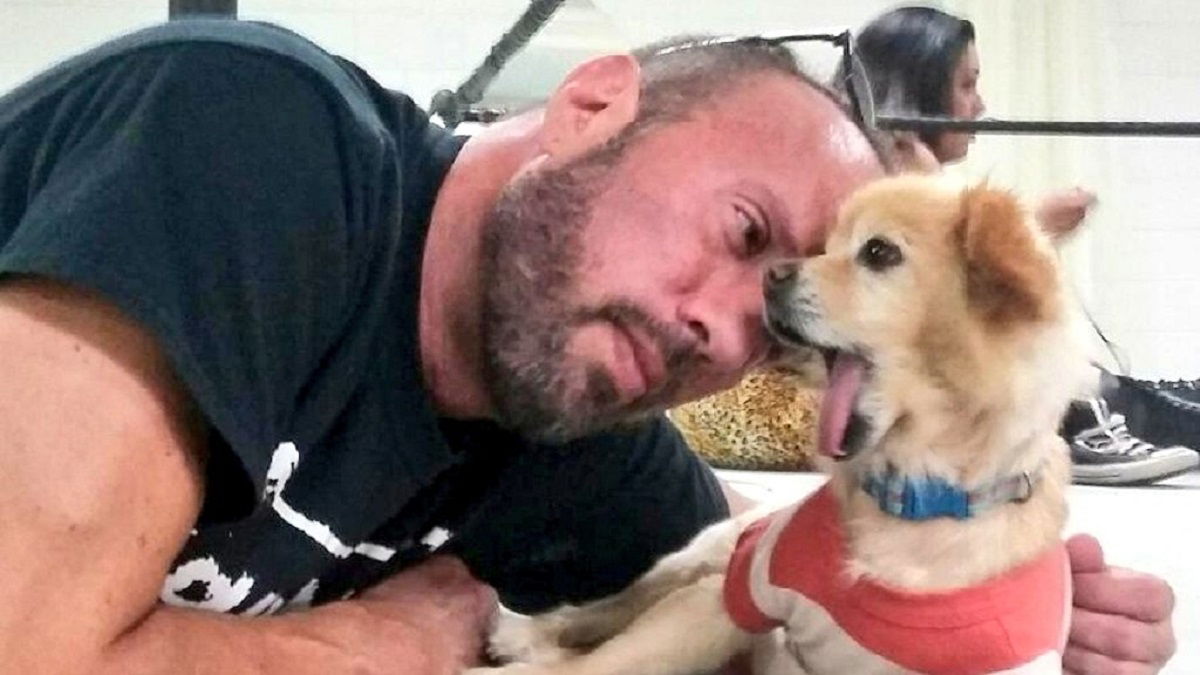 Sean Waltman, better known as X=Pac in WWE, has confirmed the passing of his beloved dog Lula in a social media post.
Waltman and Lula were rarely seen apart in public with the beloved pet being an emotional support animal for the WWE Hall of Famer.
He had credited Lula as helping him recover from addiction and mental health issues.
My beautiful Baby Lula is gone.💔
I'm devastated. I'm going to miss her so much. She was my life. You can see some of our journey together at @itsbabylula on IG. #RIPLula pic.twitter.com/dZC3QEGpDi

— Sean Waltman (@TheRealXPac) March 30, 2023
In a 2017 interview, Waltman revealed the story behind Lula, saying:
"We were coming back from Home Depot and poor little Lula just wandered out into Balboa Avenue and almost got hit, and she was just wandering around delirious.
"Her jaw is broken. She'll never be able to close her mouth again, and her tongue was just completely caked with stuff.
"You could tell she hadn't had any water in who knows how long. She was just, she was so scared.
"I haven't cried that hard in a long, long time. She's happy now, and that's all that counts."
He would reveal that the neglected dog had been kept for puppy breeding and abandoned when she wasn't able to do so anymore.
A number of wrestling stars from across the industry shared their sympathy with Waltman for his loss.
IYO SKY was among the wrestlers to share photos with Lula, describing her as "beautiful."
I'm so sorry 😢

We love you Lula❤️❤️❤️🐾 pic.twitter.com/sVYJNDkO5u

— IYO SKY (@Iyo_SkyWWE) March 30, 2023
WrestleTalk sends its thoughts to Sean Waltman over the loss of Lula.
Transcript from Post Wrestling.