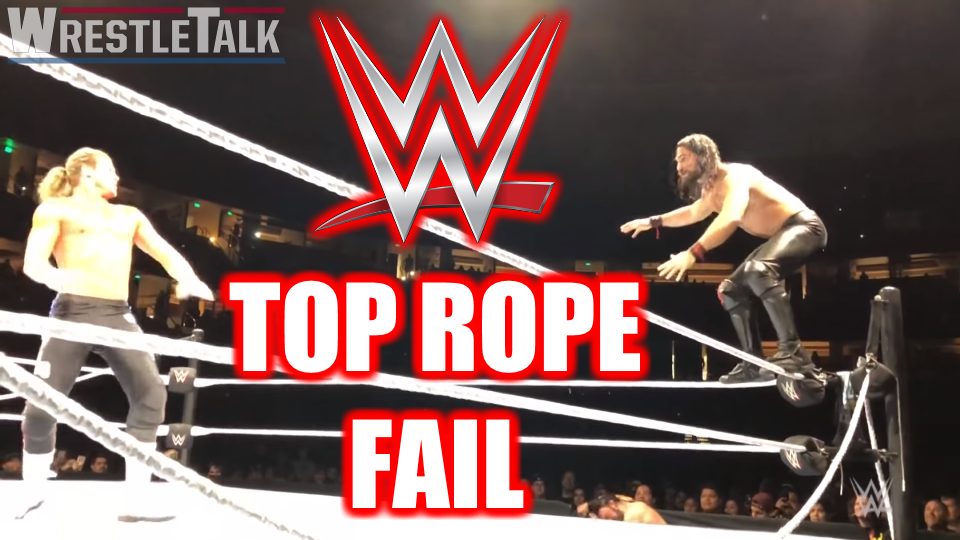 There was embarrassment for WWE on a weekend house show in Anaheim when the top rope broke during the main event match pitting Seth Rollins and Roman Reigns against Drew McIntyre and Dolph Ziggler.
The rope broke when McIntyre bounced off it, causing him to fall backwards to the outside of the ring. Fortunately McIntyre escaped without any injury but it could have been nasty, especially as the Scot has just returned from a lengthy injury layoff.
Somewhat surprisingly, WWE posted a video of the damaged ring (as seen above), displaying a rare admission of fallibility the likes of which they rarely show. In the past when similar accidents have happened, WWE has been quick to shy away from it.
The most famous example was in 1990 during a Rockers vs. Hart Foundation 2/3 Falls match for the WWF Tag Team Championship. In that match the rope broke early and Vince McMahon was so conscious of it reflecting badly on the WWF that he scrapped airing the match. As a result the Rockers' title win was never shown and, as far as the WWF were concerned, never happened. How times change.
What is your most vivid memory of things going wrong in wrestling? Let us know in the comments below or on Twitter here. You can also join us on Discord to chat with Oli, Luke, the magazine team, the website writers and each other here!