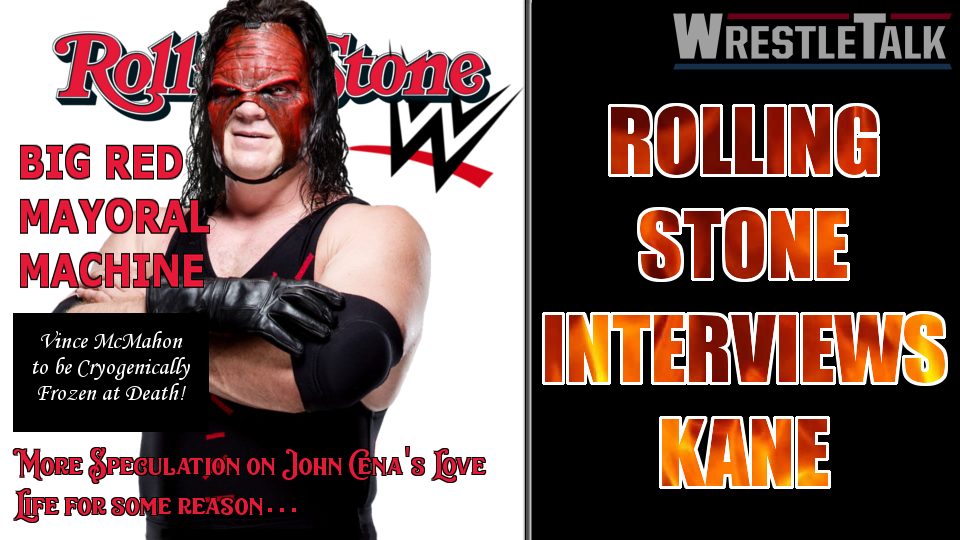 WWE wrestler and newly-elected Mayor of Knox County, Tennessee, Glenn Jacobs (a.k.a. Kane), spoke to Rolling Stone magazine about his plans regarding his wrestling career now that he has entered the political ring.
Jacobs did not give any specific details or make any promises, but he did leave the door to the squared circle open as a future possibility:
"WWE is always going to be part of me and hopefully I'll always be part of it.

"I haven't ruled out making special appearances every now and then.  My main priority is being mayor, of course. [My role in the WWE] does bring a lot of attention to Knox County, so that's cool.  It's just a matter of making sure everything I do — WWE or any other outside stuff — does not impact my role as mayor."
When asked why he decided to run for political office in the first place, Jacobs pointed to the recent Presidential election, particularly the candidacies of Donald Trump and Bernie Sanders, as motivating his decision:
"We're seeing two guys who were definitely outside the establishment.

"Even though Bernie is a politician, he's outside of the Democratic establishment, and then you have this guy [Trump] who is completely outside of the establishment by any metric… that certainly played right into my hands.  I'm as far outside of the mainstream political establishment as you can get."
You can see the full interview here.
Related Content
Are you looking forward to seeing Kane in the ring again, or should retired wrestlers step aside and let the young guys have the spotlight?  Is Kane guaranteed a place in the Hall of Fame, or will his stint as evil dentist Isaac Yankem, DDS hurt his chances?  Let us know in the comments below or on Twitter here. You can also join us on Discord to chat with Oli, Luke, the magazine team, the website writers and each other here!