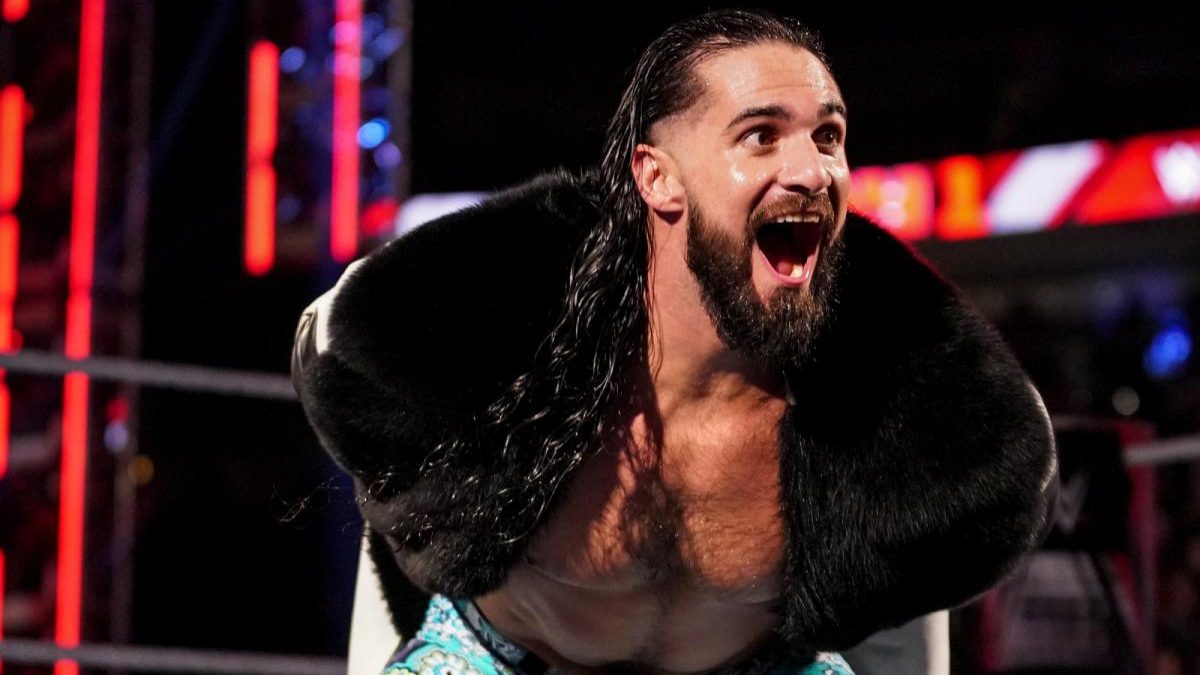 WWE does many weird things, but one of the weirdest can often be the changing of its wrestlers' names.
We've decided to keep track of every time this happens in 2021. We also did it in 2020, which you can find here.
The tracker will cover every WWE brand. However, it will only feature people who have made their WWE TV debuts before having their name changed.
How many do you think we'll end up with come the end of December?
---
Katrina Cortez
Previous name: Catalina
Date of change: January 6
Reason for change: Unknown
---
Ivy Nile
Previous name: Emily Andzulis
Date of change: January 14
Reason for change: Had wrestled previously under her real name so WWE wanted something it could trademark
---
Nathan Frazer
Previous name: Ben Carter
Date of change: March 11
Reason for change: Had wrestled previously under her real name so WWE wanted something it could trademark
---
Commander Azeez
Previous name: Dabba-Kato
Date of change: April 11
Reason for change: Debuted new gimmick and helped Apollo Crews win Intercontinental Championship
---
Veer
Previous name: Rinku
Date of change: May 3
Reason for change: Made main roster debut as associate of Jinder Mahal on Main Event
---
Shanky
Previous name: Dilsher Shanky
Date of change: May 3
Reason for change: Made main roster debut as associate of Jinder Mahal on Main Event
---
Rick Boogs
Previous name: Rik Bugez
Date of change: May 21
Reason for change: Made main roster debut on SmackDown accompanying Shinsuke Nakamura and performing his entrance music
---
King Nakamura
Previous name: Shinsuke Nakamura
Date of change: June 18
Reason for change: Beat Baron Corbin for the right to be called "King"
---
Doudrop
Previous name: Piper Niven
Date of change: June 21
Reason for change: Called up to main roster in short-lived partnership with Eva Marie, who gave her a silly name against her own wishes (in storyline)
---
Baron Corbin
Previous name: King Corbin
Date of change: June 25
Reason for change: Lost his right to be called "King" to Shinsuke Nakamura a week prior
---
Duke Hudson
Previous name: Brendan Vink
Date of change: July 6
Reason for change: Was previously going to be Tony Modra but the real Tony Modra (Australian football player) wasn't happy about it
---
Shotzi
Previous name: Shotzi Blackheart
Date of change: July 9
Reason for change: Called up from NXT to SmackDown in tag team alongside Tegan Nox
---
Mia Yim
Previous name: RECKONING
Date of change: July 12
Reason for change: No longer needed silly name as she'd no longer be presented as a RETRIBUTION member after the group disbanded
---
Shane Thorne
Previous name: SLAPJACK
Date of change: July 12
Reason for change: No longer needed silly name as he'd no longer be presented as a RETRIBUTION member after the group disbanded
---
Nikki ASH
Previous name: Nikki Cross
Date of change: July 12
Reason for change: Name change made official after weeks of being referred to as both Nikki Cross and Nikki ASH. ASH stands for Almost a SuperHero
---
Reggie
Previous name: Reginald
Date of change: July 30
Reason for change: Had name shortened days after a video clip of his new entrance got twice as many views as any other segment from Raw on YouTube
---
Happy Corbin
Previous name: Baron Corbin
Date of change: August 27
Reason for change: Had a successful week in Vegas and turned his fortunes around after weeks of being a poor, smelly, miserable man
---
Von Wagner
Previous name: Cal Bloom
Date of change: September 14
Reason for change: Given a new name ahead of big debut on relaunch of NXT (had previously wrestled as Cal Bloom on main roster shows in 2020)
---
Madcap Moss
Previous name: Riddick Moss
Date of change: October 1
Reason for change: Given new name after returning from injury and aligning with Happy Corbin
---
Shinsuke Nakamura
Previous name: King Nakamura
Date of change: October 8
Reason for change: Relinquished the "King" moniker ahead of the 2021 King of the Ring tournament
---
King Woods
Previous name: Xavier Woods
Date of change: October 22
Reason for change: Won the King of the Ring tournament
---
Queen Zelina
Previous name: Zelina Vega
Date of change: October 25
Reason for change: Won the Queen's Crown tournament
---
Veer Mahaan
Previous name: Veer
Date of change: November 1
Reason for change: Was broken away from Jinder Mahal and Shanky in the WWE Draft, seemingly set for single push on Raw
---
Angel
Previous name: Angel Garza
Date of change: November 5
Reason for change: Had surname dropped due to now being in a tag team with Humberto (Carrillo)
---
Humberto
Previous name: Humberto Carrillo
Date of change: November 5
Reason for change: Had surname dropped due to now being in a tag team with Angel (Garza)
---
Wendy Choo
Previous name: Mei Ying
Date of change: November 18
Reason for change: Tian Sha gimmick was dropped
---
Seth 'Freakin' Rollins
Previous name: Seth Rollins
Date of change: December 29
Reason for change: 'Freakin' had been used as an unofficial nickname for years until he tweeted that it was now officially part of his name: "On the birth cert babes"