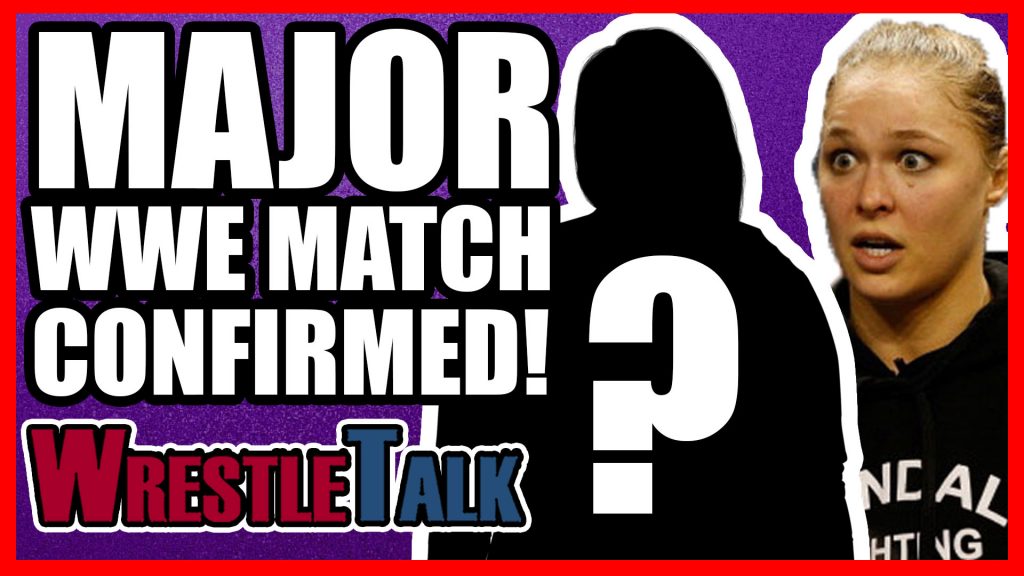 Nia Jax Vs. Ronda Rousey
Raw opened teasing Nia Jax and Ronda Rousey's red carpet confrontation from earlier in the day. Don't worry if you miss it. Because WWE will repeat it 39 other times.
Roman Reigns Promo
The full show opened with Roman Reigns calling out Jinder Mahal for costing him his match last week. Kurt Angle answered Roman instead, reluctantly channeling Stephanie McMahon's commands. Jinder will be getting a Money in the Bank qualifier match tonight because… it's best for business. Roman, being the spoilt brat who can never actually win the big one himself, pettily found poor, defenceless Jinder and beat him up backstage.
Seth Rollins beat Kevin Owens
When WWE announced Seth Rollins vs Kevin Owens earlier in the day, I thought. NOT NOW, CHARLOTTE. And they didn't disappoint, having a terrific match with Falcon Arrows on the ring apron and Fisherman Busters off the second rope. Furious about losing, Owens went over Kurt's head to get another opportunity later on.
Nia Jax Vs Ronda Rousey Announced
Then came the most newsworthy segment from this episode of Raw – Ronda Rousey accepting Nia Jax's Women's title challenge at Money in the Bank. Unfortunately, it was also the show's most cringey, with awkward line delivery, everyone smiling like they're best friends, and Charlotte behaving like a obnoxious celebrity dating show matchmaker trying to get the 'woo' noise over more than the match announcement. I get it Charlotte, it's going to be good. It's going to be good.
It also poses the rather worrying question, is this too early for Ronda Rousey to go for the title?
B Team beat Breezeango
Thankfully the week's cringiest segment was followed by the show's best: Bo Dallas and Curtis Axel announcing their new name as… The B Team. The 'B' stands for 'Best'!
They beat Breezeango, and sold their newly started undefeated streak like crazy. They were one of the most over things live, with the crowd chanting the A Team theme tune.
Bobby Roode beat Baron Corbin & No Way Jose
Another very over thing – rather inexplicably if you ask me – was No Way Jose. On the TV broadcast, his entrance was cut short, but us in the live crowd got to enjoy all four minutes of it through the commercial break. And so you don't miss out, here it is:
Bobby Roode beat Jose and Baron Corbin to qualify for Money in the Bank. No Way Jose, I don't understand your gimmick!
Sasha Banks, Natalya & Ember Moon beat Riott Squad
Natalya made Liv Morgan tap in a six woman tag next, possibly building her up for a future confrontation with Rousey. This match looked very choreographed live.
Deletor of Worlds beat The Revival
The Deletor of Worlds beating The Revival, however, was much better not on TV, without the soundtrack of Michael Cole and Corey Graves insufferably bickering over the Woken gimmick.
Sami Zayn & Bobby Lashley's Sisters
Following up from the hottest angle on last week's show – Bobby Lashley staring right into the camera and saying… I love you, my three wonderful sisters – Sami Zayn has promised he'll reveal the real Lashley next week. Swerve: he's got four sisters.
Alexa Bliss beat Bayley & Mickie James
Even with Sasha Banks wishing Bayley luck before her Money in the Bank qualifier – because that 'storyline' is still going on – Alexa Bliss still beat her in front of a crowd that was more interested in chanting the name of popular chicken restaurant, Nandos.
Dolph Ziggler & Drew McIntyre beat Finn Balor & Braun Strowman
Braun Strowman is tall. Drew McIntyre is also really tall.I've got to hand it to Vince, from a live event perspective, sometimes it's awesome to just see tall guys being tall.
The match was really well structured, keeping Drew and Braun away from each other to build a big match down the line. And their one collision was so impactful, Drew knocked Braun's Greatest Royal Rumble trophy over. Three weeks out, and that show is still botching.
WWE Play The Ronda Segment Again
I GET IT CHARLOTTE, the match is going to be good. Woo! Everyone woo for the camera!
Kevin Owens beats Bobby Lashley & Elias
As Jinder valiantly tried to make his way out for the main event, Roman speared him through a wall from outta nowhere. Guys, can we stop putting fake walls over fire escapes. Health and safety, people.
Thanks to Stephanie McMahon, Kevin Owens was Jinder's replacement. The crowd were very much into KO and Elias, but Lashley was either booed, met with indifference or chanted 'Bobby's Sisters' at.
After Elias trying to do a concert mid-match, and some Sami Zayn interference against Lashley, Owens stole a victory to be added to the Money in the Bank match.
This was a fun experience live, with a great Rollins/KO match, the undefeated B Team and the awesome tease of Drew vs Braun. But the women's stuff ranged from subpar to toe-curlingly cringey, and everything else was just filler. This week's Raw is avRAWge.