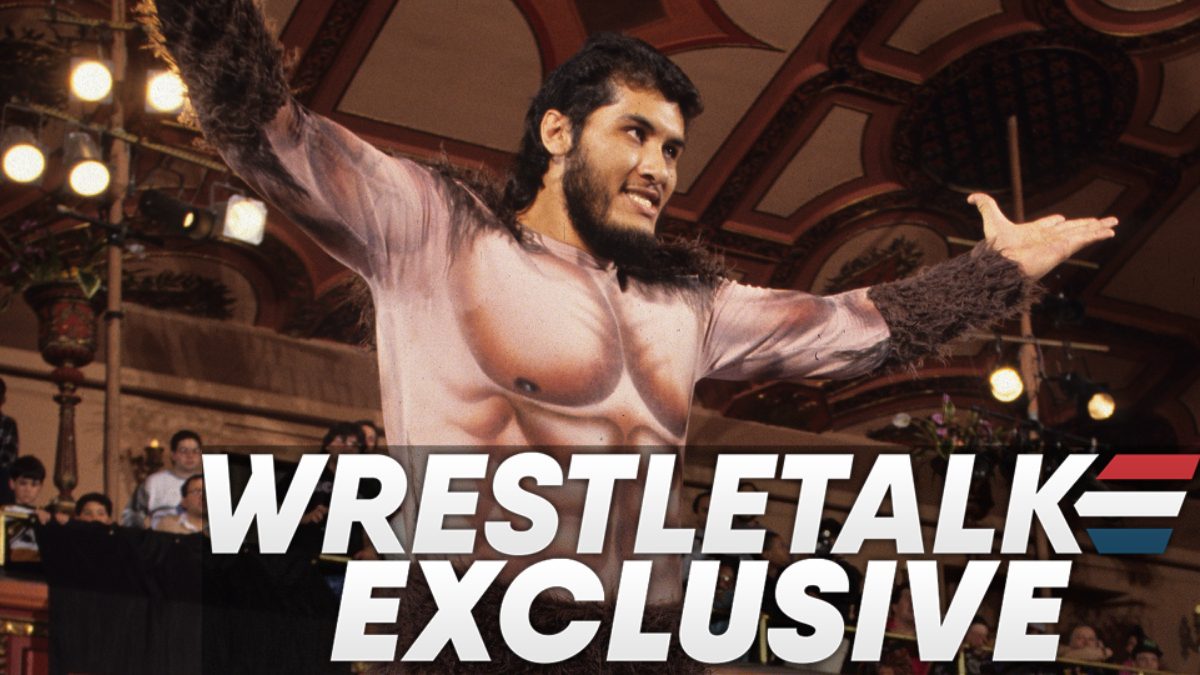 Designer, illustrator, and comic book artist Tom Fleming had a fascinating stint in the 1990s as an in-house designer for the World Wrestling Federation.
Over a three-year period between 1991 and 1994, he developed the iconic looks for memorable WWF characters such as Razor Ramon, Papa Shango, and even Bastion Booger.
Tom is also responsible for some of the most memorable pay-per-view posters of the early 1990s, such as Survivor Series 1993.
I caught up with Tom to find out more about how he came to land at Titan Towers, what it was like to come up with those designs, working alongside Vince McMahon, and more.
---
5. Returning to Wrestling
After moving on to create artwork in other industries in the mid-1990s, Tom left wrestling behind, save for a brief return to the WWE circa 2002. Posting some of his wrestling artwork on social media brought home how popular his work was with fans who had grown up with his imagery.
"The main stories people have been sharing are pretty much, 'Oh my god, thank you for creating this colourful world of wrestling when I was a kid. This brings me back to when I was seven years old.'"

If you use this exclusive quote or any portion of it please credit WrestleTalk.com and link to this page
---
4. Making Magic
Tom was just one of a number of designers and art directors who worked throughout the period on characters ranging from Adam Bomb to the 1-2-3 Kid to Sparky Plugg, and more.
Everyone was responsible for contributing to the creative process, including the chairman himself. He recalled:
"The WWF at the time had a good-sized art department. There was the designers, there was the creative director, multiple art directors. Each art director had specialties. Mine was costume design, some layouts, but mostly the real art like illustration. Others would do the logos and promotional materials. On projects everybody came together and did a little something.

"Vince definitely had an understanding for what it took to create the show. The only time I had direct contact with Vince was when I took my designs up to his office for approval."

If you use this exclusive quote or any portion of it please credit WrestleTalk.com and link to this page
---
3. A Downturn in the Industry
From joining at the tail-end of the peak Hogan years, Tom and his colleagues enjoyed generous trappings in the early 1990s. That all changed by 1994, which may have had something to do with the federal indictment levelled at McMahon and Titan Sports, and the financial toil this took on the company.
"I was there at the pinnacle, at the peak of the WWF, when they were rocking with Hulk Hogan, I wasn't there in the late 1980s when it started, but he began one of the most recognisable faces in the world

"As the scandal started it was interesting because when we would design a costume we would go to the TV tapings and we were treated really well, hotel rooms, rental cars, giant buffets of food backstage and it was just fantastic. Then all of sudden the buffets disappeared.

"Then we had to share rental cars, then share hotel rooms, then we had to use our own personal vehicles. It just got worse and worse, the cafeteria in the building shut down, they rented out one of the floors of Titan Towers as a travel agency. I started seeing friends getting laid off and then one day my boss came to my cubicle and obviously she was not delivering good news."

If you use this exclusive quote or any portion of it please credit WrestleTalk.com and link to this page
---
2. Nuclear Warning
A lucky coincidence found Tom back in touch with Bryan "Adam Bomb" Clark in recent months, and the two have collaborated on a new piece of artwork, available for fans to purchase on Tom's website. Tom explained:
"After all years when I started posting on Facebook, there's a fan who's the biggest Adam Bomb fan ever and evidently, he contacted Bryan who was in one of the groups, unbeknownst to me, told Bryan I was [on Facebook]. So, one day I got a message from Bryan saying, 'Hey man, do you have any paintings of me – Adam Bomb?'

"I was like, I don't have any paintings of you but are you aware I created you! Then we started chatting, he said I just got the copyrights to all my characters and if you're interested in doing some new merchandise together, and he gave me an idea and I said let's start there!"

If you use this exclusive quote or any portion of it please credit WrestleTalk.com and link to this page
---
1. Dinner with a Giant
Giant Gonzalez is often treated as a figure of fun when discussed by wrestling fans and analysts, including recent comments from The Undertaker who disliked working with the former basketball player.
His gangly appearance, awkward style and goofy persona made him a poor choice for a pro wrestler. But there was a softer side to Jorge Gonzalez, who died at just 44 years old, as Tom found out.
Tom recounted:
"One of my jobs one day was to bring him into New York City and get him fitted for a suit, he was going to appear on a big talk show, and I took him out to lunch and he chose a Peruvian restaurant.

"We sat there and had a really great conversation where he told me that his idol was Andre the Giant and he kind of got a little teary-eyed that sadly enough he never got to meet Andre. He also told me that he was fully aware that giants didn't live very long and he knew he didn't have very long on this earth. It was a really surreal and interesting lunch."

If you use this exclusive quote or any portion of it please credit WrestleTalk.com and link to this page
Check out Tom's retro WWF concepts on Facebook, Reddit, or his website.
To make sure you stay updated with all the latest wrestling news, add WrestleTalk.com to your Google Discover feed and follow us on Twitter!