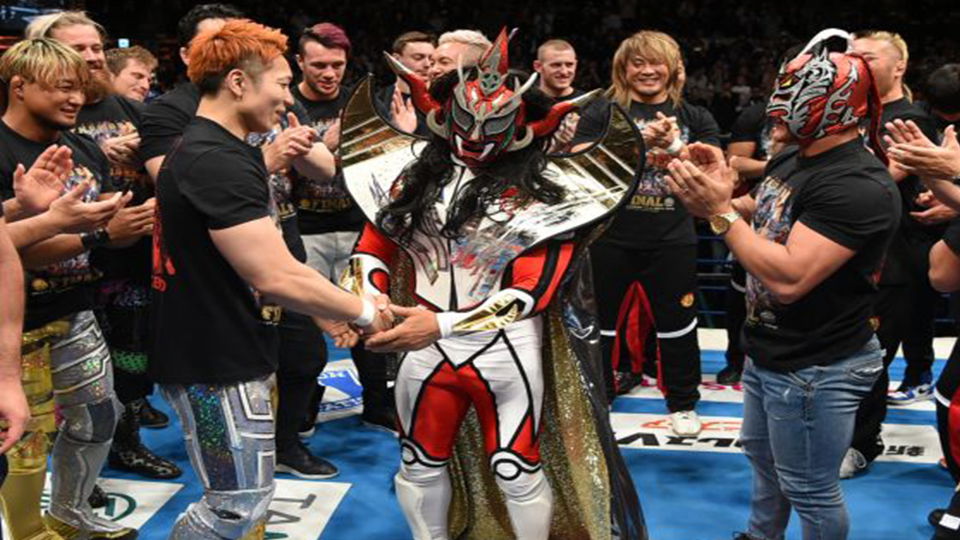 The legendary career of Jushin Thunder Liger has come to an end. Inarguably one of the most innovative and influential wrestlers to ever lace a pair of boots, Liger has more than enough to be proud of after a nearly 36-year career.
His high-flying style, incredible body language and ability to tell stories have put him in an elite tier of workers. Considered by many to be the greatest junior heavyweight of all time, Liger has very few peers in his weight class. Among them only Rey Mysterio, Tiger Mask and Dynamite Kid could be seen as being as revolutionary for their collective division.
Now that his career is over, we can take the chance to look back at his historic career. In doing so here are ten of the greatest moments from the career of Jushin Thunder Liger. These will be presented in no particular order so do not feel the need to argue about their ranking.
---
Debut of the Shooting Star Press
If you want to talk about innovative, look no further. A move a decade ahead of its time, the Shooting Star Press was debuted against Masakatsu Funaki in 1987. The move was debuted before the debut of the Jushin Thunder Liger character but we'll count it for this list anyway.
A standing backflip with forward momentum doesn't sound like it should be possible. However, Liger proved the opposite. The move won the award for the Best Wrestling Maneuver in the Wrestling Observer Newsletter awards in 1987 and 1988, signifying its immediate impact.
To this day the move is used by countless aerial wrestlers. From Will Ospreay and Ricochet to Matt Sydal and Billy Kidman, everyone must tip their hat to Liger for being the first to ever pull this off.
---
Debut of Jushin Liger
Most casual fans probably wouldn't recognize Liger in his debut attire. Originally debuted simply under the name Jushin Liger, he wore a mask more resembling a samurai than the design he would become known for.
Named after an anime of the same name, Liger debuted at Fighting Spirit on April 24, 1989 inside the Tokyo Dome. He defeated Kuniaki Kobayashi after dazzling the crowd with his new character.
Soon after, he would don the more recognizable getup and add 'Thunder to his name. From there he was off to the races but it is always important to remember where things started.
---
Nitro is Jushin Thunder Liger
Liger's match against Brian Pillman on Nitro was not the best match of Liger's career. Not even close to it in fact. This wasn't even the best match these two had together. What this did was introduce Jushin Thunder Liger and the junior heavyweight style of the 90s to a national television audience.
The first episode of WCW Nitro kicked off with Jushin Thunder Liger vs. Brian Pillman. The two had a fantastic battle at SuperBrawl II in 1992 and this was their rematch. Pillman got the 'W' but the match has ascended to legendary status.
Not to say it is undeserving, but it just goes to show how being introduced to something can have an affect on people. In terms of importance, this is one of Liger's greatest moments.