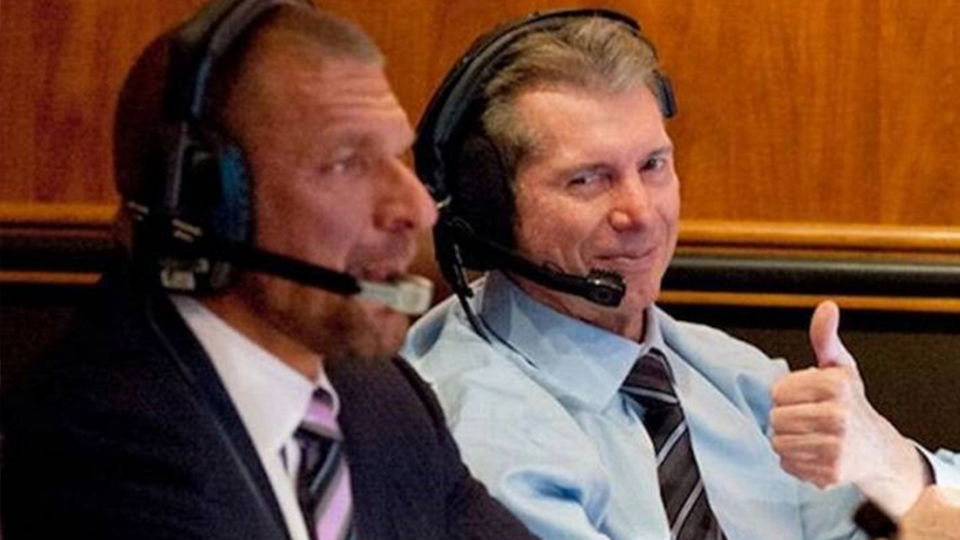 WWE recently made the big announcement that NXT, their highly regarded developmental brand, will be making the move to the USA Network. Formerly only accessible to subscribers of the WWE Network, the move to live TV now means that NXT's weekly show will be available to a much wider audience. Moreover, it was also revealed that the show would be doubling its runtime from one hour to two.
While most would see this as a huge positive development for the black and gold brand, there is possibly also a negative attached. Given its now much higher priority for the company and the fact it is being aired directly against AEW's new weekly program, the rumor is that WWE CEO Vince McMahon will have a much larger role in NXT than he ever did before.
Given the often troubling patters on the main roster, many fear that his particular – frequently frustrating – booking patters may make it to Wednesday nights.
But not every developmental star need be concerned. With that in mind, let's look at ten NXT wrestlers who may in fact get a push with McMahon in charge.
---
Keith Lee
While not possessing the typical Vince McMahon preferred look, Keith Lee is a very talented wrestler.  Like many wrestlers who have passed through NXT, Lee had a long, successful career on the indies.
The reason he may receive a big push was actually rumored prior to the announced move of the weekly program – he's starring in a movie produced by WWE and Netflix. It would therefore only make sense for the company to push him, as that exposure could bring in new viewers tied to his acting roles.
---
Cezar Bononi
Probably not much more needs to be said other than Cezar Bononi is 6'9". Everyone knows Vince loves big men. Add in the fact that he also happens to be ripped and this should already put him in good standing with the CEO.
Bononi won the award for "Future Star of NXT" in 2017, an award decided by fan vote on Twitter.  McMahon could be swayed by that as evidence of the Brazilian's connection with the audience. Given he defeated such stars as Shayna Baszler, Kairi Sane and Bianca Belair, along with supposed Vince favorites like Lacey Evans, Heavy Machinery and the Street Profits to the award, one assumes he could at least be given a spotlight to achieve superstar status.
---
Dominik Dijakovic
Dominik Dijakovic is another who might benefit from the big man complex Vince has. Dijakovic stands at 6'7", while being a good wrestler in his own right. Despite suffering an injury earlier this year, he has gone on to put together excellent matches with Keith Lee and the two could very well headline a NXT Takeover under McMahon's direction.
---
Matt Riddle
A controversial, former UFC star who can also wrestle seems to fit right into McMahon's wheelhouse.  While Matt Riddle doesn't have the appearance of a Brock Lesnar or the prestige of a Ken Shamrock during his WWF days, he is nevertheless a more than accomplished performer in both the worlds of MMA and professional wrestling.
Add to that his mic skills and ability to connect with live crowds, and you have a Vince total package.
---
Kacy Catanzaro
At first glance, Kacy Catanzaro might not appear like someone McMahon would see as a future women's champion. However, if you delve a little deeper, she does check off many boxes that should at least see her be given a solid opportunity.
Firstly, she came straight from a background of gymnastics and appearances on American Ninja Warrior. So there is no indie background to speak of, and she's instead been trained solely at WWE's Performance Centre. Catanzaro displayed some of her agility and gymnastic skills at this year's women's Royal Rumble, reminiscent of Kofi Kingston's past feats.
Add onto that she's currently in a real-life relationship Ricochet (who himself is rumoured to soon be the recipient of a push), and since McMahon seems to love featuring real-life couples on his programs, Catanzaro might not be too far behind her boyfriend.
---
Rhea Ripley
Rhea Ripley was the first ever NXT UK Women's Champion. She now appears to have made the jump across the pond to NXT… and the timing couldn't be better for the Australian.
To go along with her young age – just 22 – she also happens to be tall and blonde. Two characteristics Vince is known to favour. That, however, is saying nothing of her incredible talent both in and out of the ring. Alongside winning the NXT UK title, she participated in both Mae Young Classics, making it to the semi-final in the second tournament before being ousted.
Current rumors suggest that she may be about to start a feud with NXT Women's Champion, Shayna Baszler, which should serve as a platform to launch Ripley to even greater prominence.
---
Tino Sabbatelli
If Vince McMahon could mould a wrestler completely from the ground up, one would assume that it would look something like Tino Sabbatelli. He's a former NFL player, with a physique that appears chiseled from granite, and has rugged good looks.
Now, if he could just stay healthy and show an adequate ability in the ring, the sky would be the limit for Sabbatelli under Vince. Not to mention the fact that he's currently dating main roster star Mandy Rose which, as mentioned previously, should only help him.
---
Adam Cole
Adam Cole has been a success everywhere he has been, including holding all men's championships at some point in NXT.
The current NXT Champion possesses tremendous talent both in the ring and on the mic, largely unparalleled by the rest of the roster. He is also extremely over with the fans, despite having been a heel for the entirety of his NXT run and going head-to-head with such fan favorites as Johnny Gargano and Ricochet.
In addition, he has been compared to a modern-day Shawn Michaels… and we know how much Vince valued HBK.
---
Velveteen Dream
If anyone loves a wrestling gimmick, it's Vince McMahon. And there's an argument to be be made that no-one under the WWE banner is more gimmicky than Velveteen Dream.
Besides that, Dream is an excellent wrestler and mostly WWE bred, having spent very little time on the independent circuit before becoming a contestant on WWE Tough Enough. Following that show, he rose very quickly through the NXT ranks to become one of their standout stars and current NXT North American Champion.
---
Jaxson Ryker
Jaxson Ryker, prior to his days in NXT, was a professional bodybuilder. Given McMahon's love for bodybuilding, that's more than enough reason for Vince to give him a push.
He is also an experienced wrestler, having spent years in Impact Wrestling amongst other independent promotions.  With his distinctive look, you can imagine McMahon seeing him as the next Batista or Bobby Lashley – and hopefully not the next Mason Ryan.
Who do you think is poised to receive a push once NXT moves to live TV on the USA Network? Join the conversation with the entire WrestleTalk community on Discord, and give us a follow on Twitter.