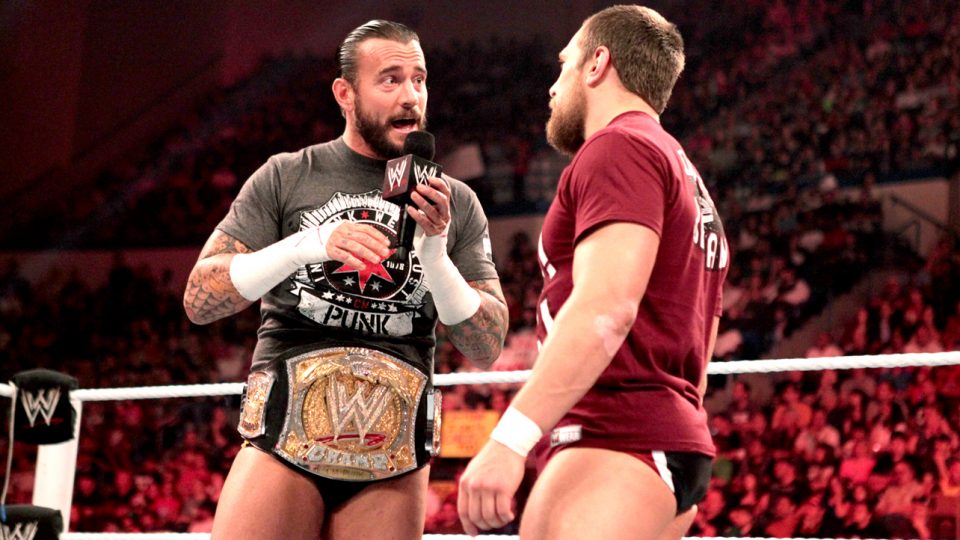 It's that time again. The new year is right around the corner and with it comes all new hopes, wishes and resolutions. Along with personal change, we sometimes see change in our world as well.
While most new year's resolutions do not last and changes never occur overnight, here's a list of 10 things we would love to see happen in the world of professional wrestling in 2020.
---
10. Return Of Factions In WWE
Over in NXT, all of the men's championships are held by the Undisputed Era. The pop when AJ Styles reunited with Gallows and Anderson to form the O.C. was quite loud. New Day, year in and year out, are among the most popular acts and top merchandise sellers. Given all the successes of these groups, one would think maybe creating more factions would be beneficial to the WWE as a whole.
However, due to a variety of different circumstances, more groups have been disbanded or even potential groups nixed before even getting a fair shot. Most recently, the reportedly unhappy Revival joined forces with WWE lifer Randy Orton for a few weeks. The trio was then split despite pleas from all to continue as a unit.
Vince McMahon has been known to be down on factions as a whole, but given the success of those previously mentioned, maybe we can see a change in that trend next year.
---
9. Less Cringe-worthy Storylines And Promos In WWE
At its core, WWE is a family company that attempts to appeal to fans of all ages. Therefore there will be things that adult fans see as idiotic or just plain childish. That being said, even factoring those out of the equation, there are many times even the most die-hard fans can do nothing but cringe at what they are watching.
From cucking angles to Ucey Hot, things like this turn many current fans off and sends potential new ones running away. We all have heard that the creative team is writing for an audience of one, that "one" being Vince McMahon, but at what point does the bad and terrible just become utterly unwatchable?
Hopefully things can turn around with rising competition but that just may be a pipe dream.
---
8. Less Twitter Complaining/Negative Activity
The role of social media in the world, along with its benefits and drawbacks, can begin a debate that could last an eternity. And with regards to the world of professional wrestling, that holds just as true.
Many wrestlers often go to Twitter, Instagram and the like like to promote themselves or their company, push forward angles or even just for personal use.  However, recently, a major trend has been to take to them to do nothing more than to complain.
Whether it's disputes with their employer, a fellow wrestler, or even fan reactions, rarely does a day go by where a news story doesn't focus on what someone has typed on their accounts. We are all human and they, just as us, have every right to do so but the consequences could be very detrimental.
Some have expressed desires to be released from contracts, a matter that should probably be dealt with in a more private matter.  These tweets very rarely accomplish what they set out to and seem to annoy those at the top such as Executive Vice President of Talent Triple H or caused WWE to add time on to it instead.
Others have made themselves much less appealing to some fans, such is the case of Seth Rollins. Maybe leaving some thoughts to yourself, or going directly to those they concern, would be optimal.
---
7. Wrestlers Who Are Being 'Held Back' Allowed To Turn Loose
Given the tremendous size of the roster in WWE, there will almost always be those who feel like they are not given the time or opportunity to fully realize their potential there. Just in the last couple of years, names like Rusev, Sami Zayn, Andrade and Auska would easily fit this bill.
This year has been no different and has now led to some feeling that way, or for other reasons as well, to ask for their release from the company. Some have done so publicly while others asked privately. The list is just too long to go through but thus far the majority have been denied their request.
Obviously the fear on WWE's behalf is that they will go to AEW and become major stars for the competition like Jon Moxley and Dustin Rhodes.
However, given the fact that WWE just will not do anything with some of these talent, maybe just let them go even if it's just to help morale. Better yet, many of these wrestlers who have made their request are quite talented, how about giving someone such as Rusev a legit push and watch him become a star in his own right?
---
6. Impact And NWA Receive More Recognition For Their Products
The emergence of AEW has created the first North American-based wrestling promotion to viably go up against WWE in some time. In fact, the last time WWE had to really look over their shoulder was nearly two decades ago, before the fall of WCW.
Lost in the excitement of that, and the fact those companies have produced so much new content for us to consume, is that there are still other promotions out there worthy of our attention. Impact and the NWA have been on the scene for a long time now, but their products currently are better than they have been in some time.
Both have revitalised their TV and YouTube shows, and have made headway with their own unique styles. The NWA's retro themed Powerrr, despite its recent negative incident, has really carved out its own niche and received much praise.
While over on Impact, many of its women's division stars have made names for themselves, most notably Tessa Blanchard who will be in a program going for the company's World Championship, not just the women's belt.
---
5. A Two-Day WrestleMania Event
WrestleMania 35 this year was long. In fact it was very, very long. As someone who attended the event, I can tell you that the run time took a toll on the live audience. Including the pre-show, the card contained 16 matches, a handful of promos and non wrestling segments and ran for seven-and-a-half hours.
The main event, a historic first which featured Becky Lynch, Ronda Rousey and Charlotte Flair, was one of the most anticipated bouts on the show.  Unfortunately, by the time it came on, the crowd was clearly tired out and the reactions it received were not what they could have been.
The spreading out of the event across 2 days isn't an unheard of concept either. New Japan's Wrestle Kingdom, the promotion's equivalent to WrestleMania, will be a two-day event for the first time in its history.
While maybe it is too late in the build for this year's 'showcase of the immortals,' hopefully we can see a change in this dynamic sooner rather than later.
---
4. More Relevance Given To WWE's Women's Tag And Men's Secondary Titles
In last year's article of things we'd love to see in 2019, the introduction of women's tag titles in WWE was one of our entries. They were introduced into the company by Vince McMahon late last year and captured by the inaugural champions, Sasha Banks & Bayley, at Elimination Chamber.
However, since then, the championships have mostly been used as either plot devices for the singles titles' storylines, or not even appearing on any of WWE TV programs. The latter can be said of both the US and the Intercontinental Championships as well, especially the IC title.
Once considered the workhorse championship and a stepping stone to getting WWE title opportunities, the IC title is now lucky to be featured on the main show of a pay-per-view. In fact, the Intercontinental champion didn't even defend their title at all on three of the main pay-per-views, Royal Rumble, Money in the Bank and SummerSlam in 2019.
This should not be acceptable and hopefully next year we finally see these championships return to prominence.
---
3. Drew McIntyre WWE Championship Run
Over 10 years ago, Vince McMahon himself declared Drew McIntyre a "future world champion" on an episode of SmackDown. That never came to fruition during his first run with the company and has still yet to, now in his second go around.
However, this McIntyre is not the same one we saw debut in WWE a decade ago. He's older, wiser, bigger and a much more well-rounded professional wrestler. He's proven himself in way too many angles that saw him as the enforcer or heavy for other competitors and that's below what he's truly capable of doing.
While the main event scene on Raw and SmackDown has not seen much turnover in recent years, it is time for a performer the calibre of the 'Scottish Psychopath' to finally ascend to the pinnacle of WWE.
---
2. WWE Create New Stars And Rely Less On Talent From The Past
Over this past year, WWE has relied heavily on the stars of their past. From Raw Reunion to the 20th anniversary of SmackDown episode, it continuously keeps going back to that same old trope.
Whether is was to boost ratings or promote the Saudi Arabia events, names like Stone Cold, DX, Hulk Hogan and Ric Flair amongst others, made their way back onto WWE programming. This in and of itself would not normally be a problem but more so it brings up other questions of the current product.
For a multitude of reasons, the company has failed to create new stars who can achieve these goals without help from eras past. The roster is larger and more talented than ever before and with the right pushes, they can become the mega stars of today. In doing so, this will allow them to start drawing higher ratings and mainstream attention that WWE seems to only rely on those of the previous generations for.
One seemingly obvious way would be to have those older talents put over the current guys instead of having it the other way around but that rarely has happened in the modern era.
---
1. CM Punk Making An In-ring Return
Yes, this is a fairly obvious one and something that many probably have hoped for numerous times with each passing new year. Over the five-plus years since CM Punk walked out on WWE and thus had his employment with the company terminated, fans have been clamouring for his return to professional wrestling.
Most didn't care whether it be back in the WWE or elsewhere, they just wanted 'the best in the world' back competing. During that time, Punk made it abundantly clear that he was done with professional wrestling and had no interest in the product.
That was until late 2019 when he began to come around and say "never say never" during a few interviews. Following numerous reports and speculation, 'the voice of the voiceless' did return, in a way, to the world of wrestling, as he was hired by Fox to be a special, and only periodic, contributor for its show WWE Backstage.
This has only increased the hope and desire for fans to once again see him return in the ring and 2020 will be the first year in a while that that might actually happen.