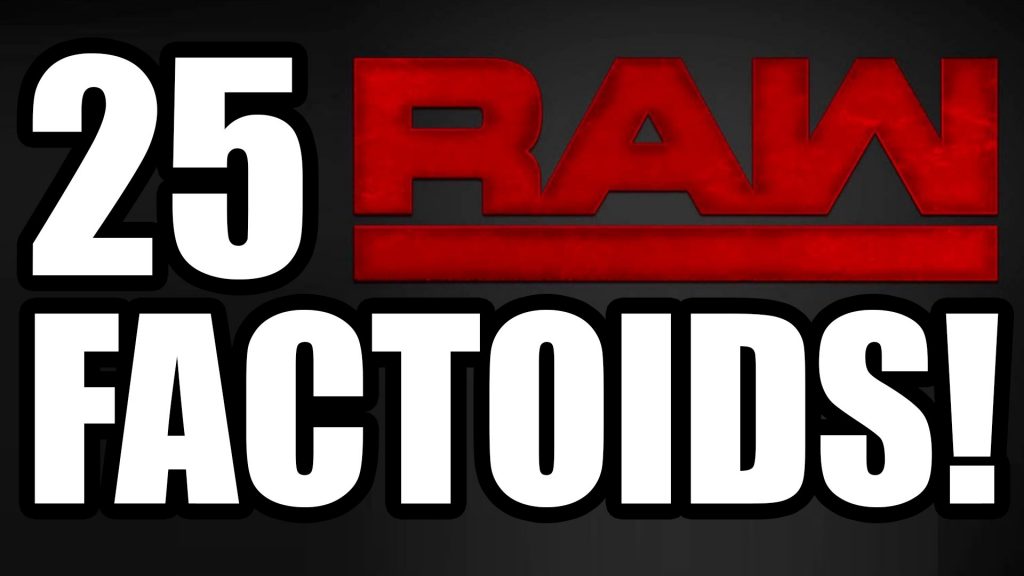 The 25th anniversary of Monday Night Raw has come and gone. Here's a look back at 25 tidbits about WWE's flagship show that you may not have known…
1. Raw was born out of necessity
Aside from the Abbott-and-Costello-like stylings of Gorilla Monsoon and Bobby Heenan, Prime Time Wrestling was essentially just a haven for warmed-over third-rate action. "The Brain" cracking Monsoon, and the home audience, up? Great. Outback Jack vs. Killer Khan from Maple Leaf Gardens? Not so much.
Bruce Prichard admitted in a recent Something to Wrestle podcast that the scheduling of Prime Time provided headaches, as McMahon wanted to be able to feature pertinent interviews with the stars, but that the wrestlers working on Monday night house shows made that difficult. Running a weekly show at an arena, on the other hand, would allow WWE to feature more of their stars than a show like Prime Time could.
2. Who's responsible for the name "Raw"?
You might have heard the name Basil DeVito before, especially if you watched ESPN's 30 For 30 on the XFL, the ill-fated football league in which poor DeVito acted as President. Mr. DeVito would probably be more proud to list "hog fat renderer" on his resume than that.
DeVito, a long-time confidant of McMahon's, is presently a minority owner of WWE, and serves on its Board of Directors. He was also the man, according to Prichard, who coined the name "Raw" for the new TV show. At one point, the working name was reportedly, "Down, Dirty, Gritty, Raw", which is quite a mouthful. Prichard credits DeVito for suggesting that they simplify it to "Raw". Clearly, DeVito deserves enshrinement in WWE's Hall of Fame just for speaking up.