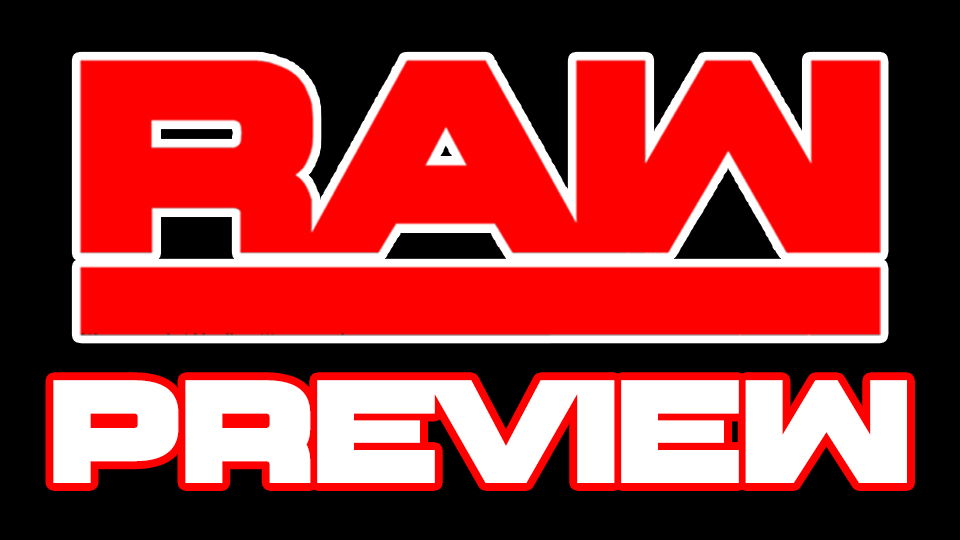 It's been a fun couple of weeks, hasn't it?
What with WrestleMania, the Raw after WrestleMania and the Superstar Shake-up, we haven't had a lot of time to breathe with all these debuts and returns.
Now that's all over though, it's time to start thinking about the next chapter, and all the new feuds that are beginning to bubble on Monday nights.
There is a small side note, and that's the issue of the Greatest Royal Rumble taking place this Friday. All of the matches for the card have now been decided, and with Backlash only a week later, there isn't a lot of time to build any meaningful feuds.
Therefore, I think it's safe to expect tonight may not be the most fruitful show in terms of storyline building, but I'm willing to be surprised, and Raw still needs previewing, and that's basically what I'm here for!
I will be focusing on some of last week's debuts, and storylines that have actually started, rather than writing a preview for the Greatest Royal Rumble. We know Roman is facing Brock, and The Bar are facing Matt and Bray etc. so there's very little point in going into all that is there.
There were plenty of new faces on Raw last week, and for most, their move to Mondays was a cause for celebration… not for Jinder Mahal.
Jinder came to Raw with the WWE United States Championship, only to lose it to Jeff Hardy, who would then take the belt back to SmackDown Live the following night. They have a rematch on Friday in Jeddah, one you would fully expect Jeff to win to keep the belt on the blue brand, but I think there are wider issues here.
If Jinder is without a title, particularly on Raw, his shortcomings will be amplified ten-fold. The WWE Intercontinental Championship scene – which is the only one I can see him entering any time soon – is pretty stacked, and in terms of in-ring ability and promo-work, Jinder is just not in the same league.
Of course, this probably won't be the case forever. Current champion Seth Rollins will, probably sooner rather than later, drop the belt so as to re-enter the main event title scene, so there is certainly room for people like Jinder to take on the belt at a later stage.
But for now, it's going to take a lot of creative booking on WWE's part to make Jinder remain relevant. Unfortunately for him, he's still got the smell of jobber around him, and fans just wouldn't be that bothered if he were to drop down to that level again. Good luck Jinder.
But it was a better week, albeit a tad confusing, for a former tag partner of Jinder.
Drew McIntyre made his main roster return, and now that he's made entirely out of hair and muscle, he's a completely different specimen to the man that left WWE many years ago.
He looks to have returned to partner with Dolph Ziggler, which admittedly isn't the most inspiring piece of booking, but we'll try to focus on the positives. Everything about Drew screams main event, and with his physique and ring presence, it's surely only a matter of time before he starts entering big-name singles feuds.
For now, I can cope with him and Dolph squashing jobbers and acting all mean, but there needs to be an end goal here, and it better not be 3MB.
And speaking of NXT call-ups, could the move to Raw be a second chance for someone who completely lost their way on Smackdown?
Bobby Roode, the world's least convincing babyface, was drafted to Raw and was unveiled as a "mystery partner" in a 10-man tag match. This big entrance is hopefully a sign of things to come for Bobby, who has been stuck in a whirlpool made up of Randy Orton and Jinder Mahal for the past six centuries on Tuesdays.
It's a pretty simple fix the way I look at it. Turn him heel.
Roode is a brilliant heel, as he has shown time and time again. His babyface smile is frankly painful to look at, and it has sapped all the life from what should have been a brilliant first year on the main roster for Bobby.
I know Vince thinks no-one watches NXT, but his heel run as NXT Champion was one of the best runs of recent times, and to turn him babyface just because he's on the main roster left an extremely bitter taste in the mouths of many Roode fans. Myself included.
And speaking of former TNA stars (fantastic segue work today), what's next for Bobby Lashley?
There hasn't really been time for him to do anything or start any feuds so far, and unless something crazy happens on tonight's show, you can't really see that changing just yet.
Fortunately for him, he's built like a carthorse and can lift big people for long periods, and therefore can only really be in the main event scene. It's not exactly as if Drake Maverick is going to announce Lashley as the latest member of 205 Live.
The latest reports are suggesting Lashley's rumored match with Brock Lesnar at Summerslam has been scrapped, and if Roman were to beat Brock on Friday, Samoa Joe is next in line for a WWE Universal Championship shot.
There have been suggestions Lashley could, at least for the time being, enter into a feud over the Intercontinental Championship, which I would have no complaints about, but with the upper mid-card of Raw already stacked, you worry it could start to feel a bit over saturated.
The WWE Raw Women's Championship scene has taken a bit of a backseat to Ronda Rousey and her endless beating up of smaller people lately, but hopefully, this isn't going to be a trend going forward.
Don't get me wrong, I love watching Ronda in the ring, and I think she's great for the company, but she's not the only woman in the roster, and therefore equal focus needs to be put on the title.
It currently looks as though Ember Moon could well be next in line for a title shot once the Nia and Alexa saga comes to an end. This would, of course, mean babyface vs. babyface, but as always with Nia, there's still a David vs. Goliath feel to the matches, and I really think it could work.
God forbid they start trying to push Natalya again because she just doesn't fit in any kind of title picture at the moment. I actually think my least favorite thing in wrestling right now is that weird sort of goose honk that she does when she wins. Eugh.
The Riott squad are also now on Raw, but you can see that going about as well as their SmackDown run. They'll attack people out of nowhere, and then they'll start jobbing to bigger stars. Fun times ahead for them.
But it is fun times ahead for Matt Hardy and Bray Wyatt, who, if they do as expected and beat The Bar on Friday, will be the new WWE Raw Tag Team Champions. With Seamus and Cesaro being moved to SmackDown, it would leave Hardy and Wyatt open to feud with any number of tag teams on the red brand.
The Revival
Breezango
Authors of Pain
Zigglintyre (or whatever they're called)
Sami and Kevin
And so on…
AOP have just been called up, and I think that a few more weeks of squashing jobbers wouldn't be such a bad thing for them. Therefore, I think this would be a perfect time to push Drew and Dolph because the longer you leave Drew out of a title picture, the more people will worry he'll be joining Jinder and Heath for a band reunion.
Even if this results in Drew turning on Dolph, we still need to see the Scot fighting for a belt, and this would be an easy way to do exactly that.
What do you think are the next steps for the Raw roster? What feuds are you predicting? Let us know in the comments below or on Twitter here.