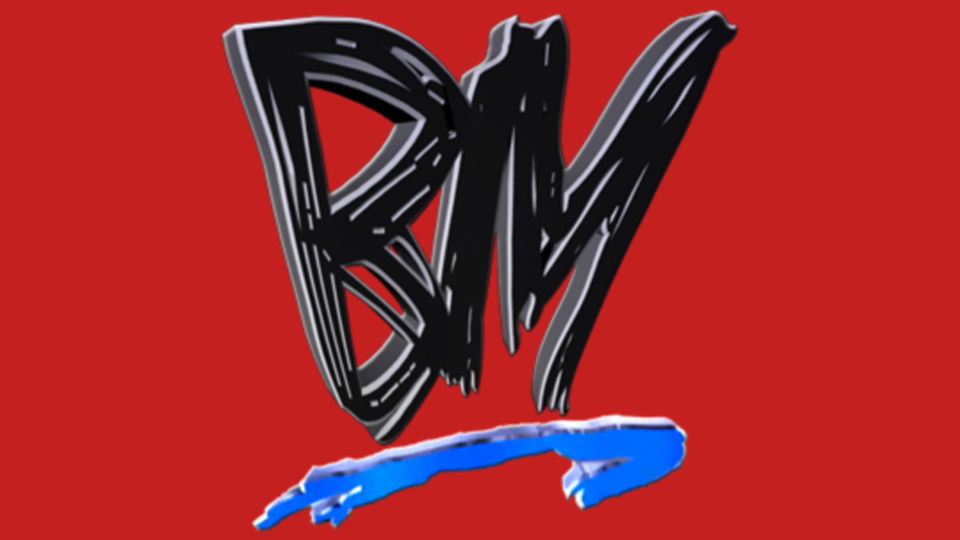 1. Taking The Vic
Raw ended with a wild 6-man Fist Fight that made it's way to the Raw commentary position and Joseph got scared and decided to take the Tommen Baratheon way out.
https://twitter.com/GIFSkull/status/1216937251713601536
2. Aw Tweet Tweet Tweet Tweet
WWE were very happy with their NXT UK Takeover Blackpool II show. Maybe too happy, as they ended up cheering another Jordan Devlin, who probably appreciated the clout.
I see that Twitter is also going well for WWE today. pic.twitter.com/lsa3BUnfpV

— David Bixenspan (@davidbix) January 12, 2020
3. Is This Dude Okay?
I checked the replies and yes, yes he is.
Holy shit. Is this dude okay? pic.twitter.com/ZoyaZS4Z3u

— The People's Tramp/BiFelicia (@FeliciaRose) January 12, 2020
I have no other details, but yes he is OK.
4. I Am Not A Table
You can't win can you?
Mark Andrews had a notorious time at PROGRESS big Ally Pally show that's too hard and then a year later, Andrews has issues at NXT UK's big Takeover show with a table that's too soft.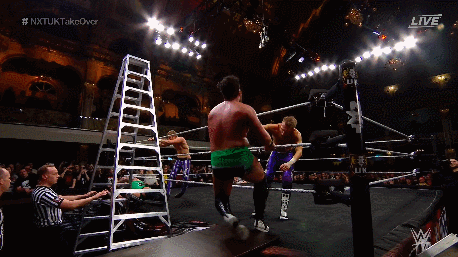 Don't worry Mandrews, I've read Goldilocks and I'm confident the third table will be just right.
5. Black Mess
Aleister Black and Buddy Murphy had the third match of their great trilogy on Raw this week.
Wya @Maffewgregg #Botchamania #Raw pic.twitter.com/NXbTPywhzj

— cody wrestling (@WWFCody) January 14, 2020
Black hit his finish, Murphy didn't get his shoulder up but the ref counted two. After some communication, Black hit a giant knee to the face and pinned Murphy for real-real seconds later so either the Black Mass was supposed to be the finish and the ref messed up or Murphy forgot he was supposed to kick out. Flip a coin.
6. I'm Ascending To Outer Space
Hey did you know Kris Stanlander was an alien?
Because her offence on AEW Dynamite this week was OUT OF THIS WORLD.
https://twitter.com/DickVanKlondike/status/1217627411891793920
Kris has looked great other weeks, maybe it was a bad satellite feed.
7. WCW 2000 Was Great
Here's Some Proof (starring Reno, Bigelow & Landed-On-My-Head-O) that Thunder was a tremendous show.
8. Just remembered we'll never see this again
The Ascension were let go a while ago by WWE and I only just realised so here's one of their last great moments in the company.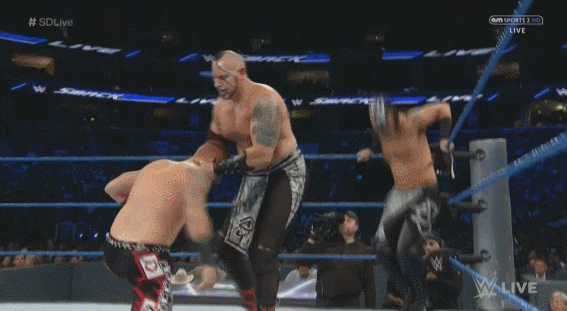 Thanks for the memories guys.
9. Quant Touch This
Top Rope Tony himself sent this lovely slow-mo footage from good old Rev Pro. He shot it himself which is why it's in focus.
THE TABLE! @RevProUK #NewYearsRevolution @Maffewgregg pic.twitter.com/vskMflD44l

— Tony Quant (@TopRopeTony) January 10, 2020
10. And Finally…
Here's a reminder that Vince loves his kids.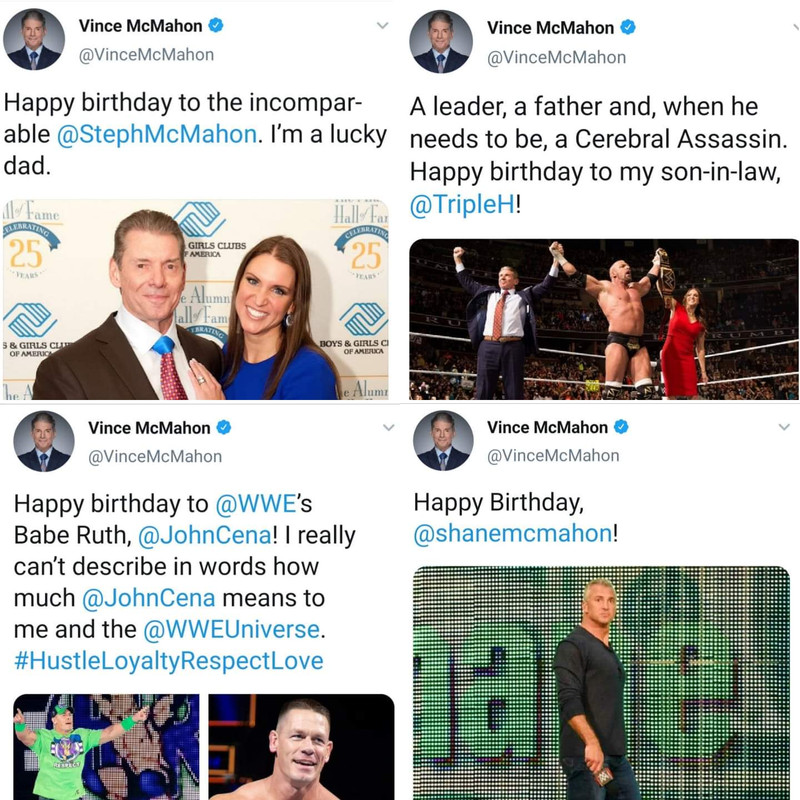 At least the ones he remembers.
Thanks for reading, follow me on twitter for pretty much the exact same content.