1. Like Raw's Ratings He's BARON
Baron stole the victory in the three-way KOTR qualifier by pinning Samoa Joe after a Ricochet mega-flip.
However the camera angle lead some on twitter to believe Baron mis-took Joe's top for his bottom and attempted to hook his arm instead of his leg.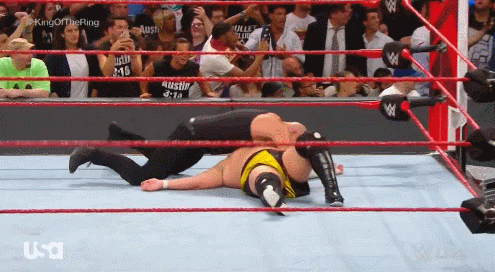 It's more likely he's making sure Joe's not under the ropes but the idea of Baron not being able to tell which end of Joe's end is which is a great one.
---
2. The Daley Show
Raw has enjoyed becoming a spokesman for Steve Austin's new show Straight Up Steve Austin, (which also answers the question "where shall we put our noses?") so they can get away with advertising The Texas Rattlesnake as being part of Raw.
Sadly they're not doing a good job of double-checking what exactly is on the show apart from…you know, Steve Austin so this week's Raw plugged Dale Earnhardt Jr.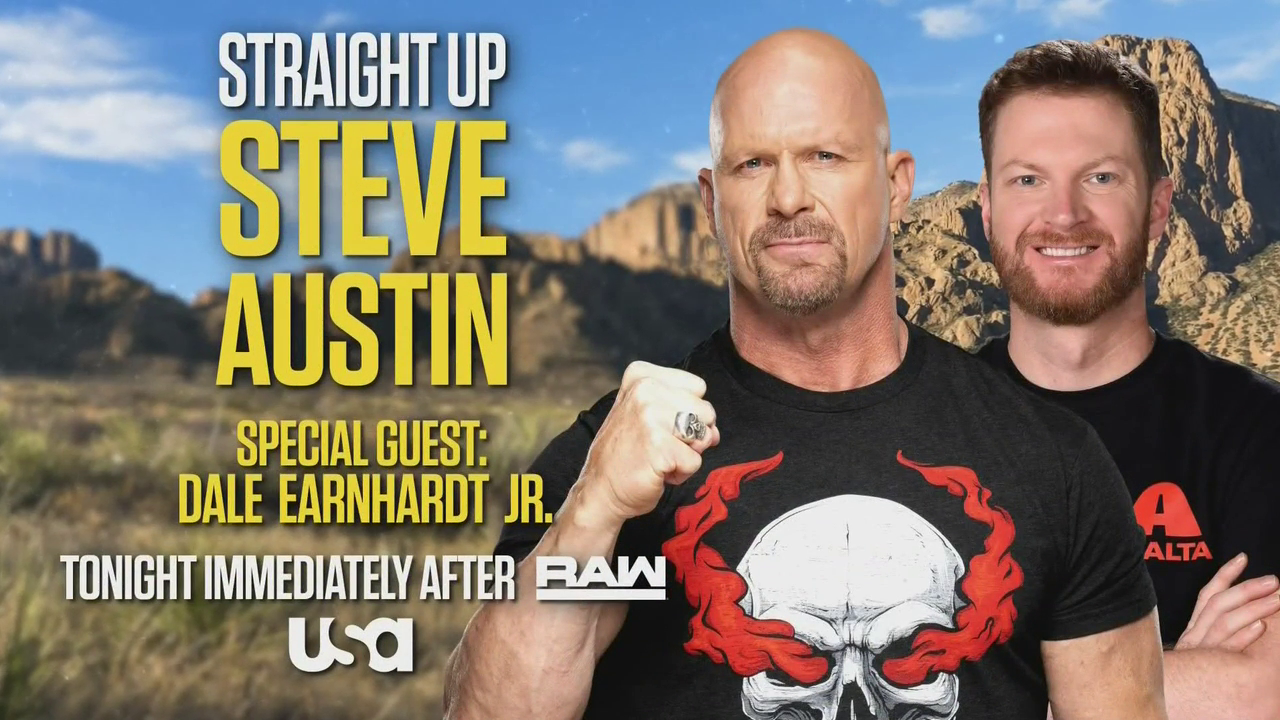 And then the show started and we got Gabriel Iglecias who looked prepared to deal with any sudden appearances from Dale.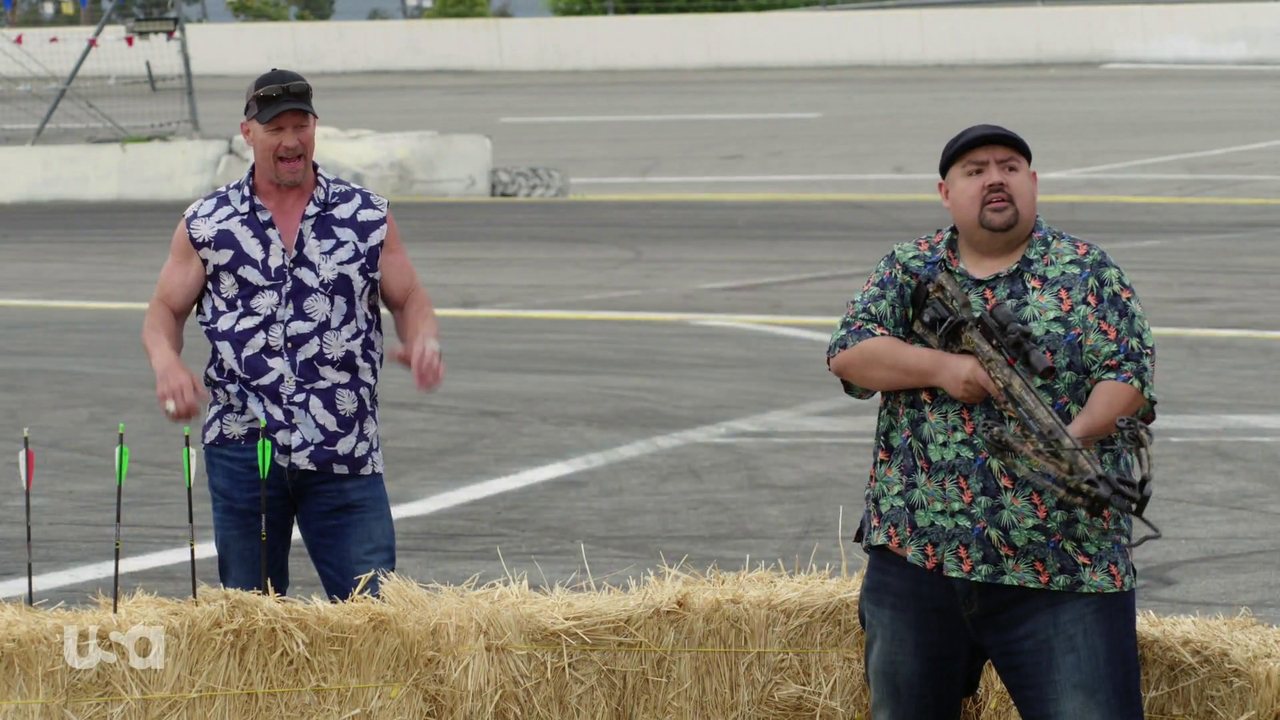 ---
3. So the F-C-P won't let me be or let me be me so let me see
Fight Club Pro's Dream Tag Team Invitational happened earlier this year but I've only just got around to watching it so it counts as new.
First PAC destroyed himself against another guard-rail (something he perfected against Omega at All Out)
Then Rey Horus decided to use El Phantasmo to take out a filthy non-union scab cameraman.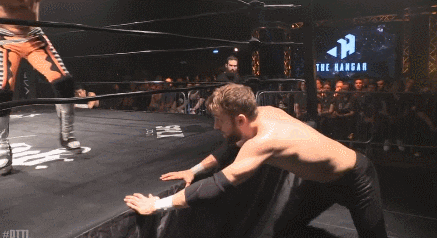 ---
4. Wait
WWE's social media couldn't decide if the KOTR finals were taking place at Sunday's Clash Of The Champions or Monday's Raw.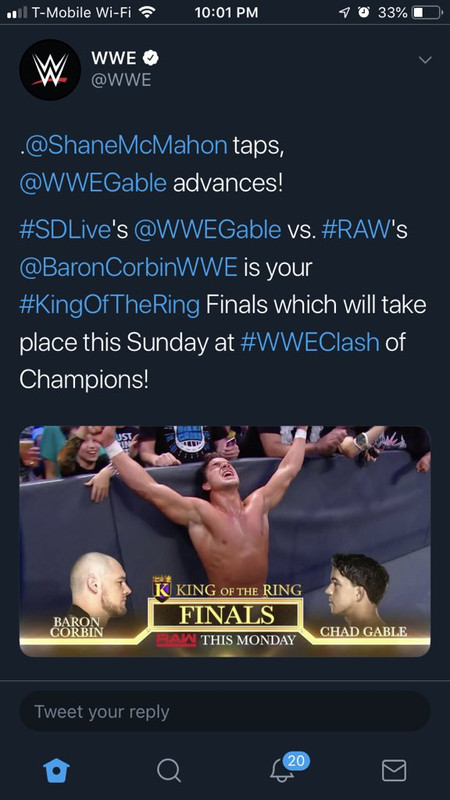 So they listed both, giving them a 50% change of being right.
---
5. Trong and Table
Kofi and Orton brawled in Madison Square Garden, paying tribute to their famous brawl in 2009 where Kofi put Randy through a table.
Kofi decided to mix things in 2019 by putting himself through a table.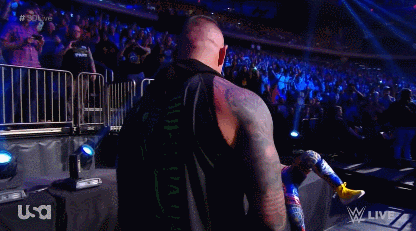 ---
6. What Day Is It
The Sandman has a Cameo page and if you have a few spare hours you could worse than browse through them all. If you're in a rush, just watch Sandman wish someone a happy birthday and…
Sandman has a shocking realization in the middle of wishing Ryan a Happy Birthday. pic.twitter.com/dLL8qVyw8q

— Just⚱️n (@Justin_SofOK) September 10, 2019
---
7. 205 Leave
The main event of 205 Live this week was ignored by the crowd (as you can see by the photo).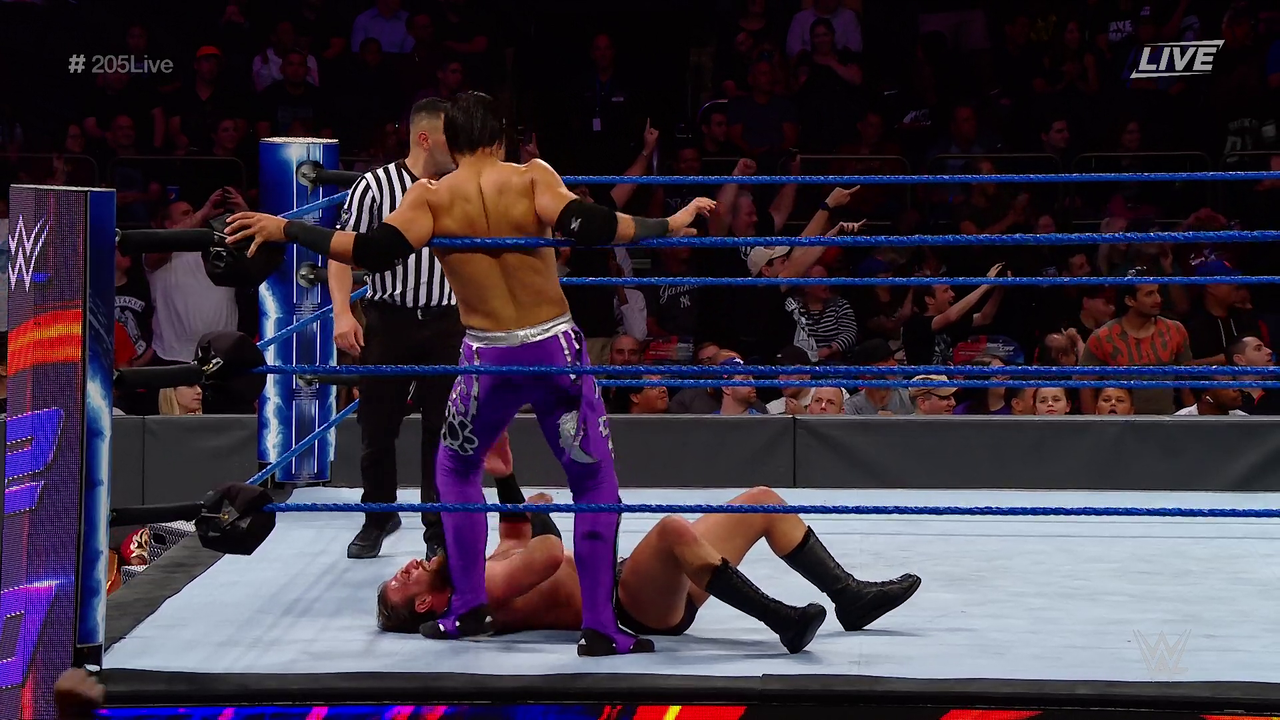 The reason? A fan brought his baby to the event and was showing him/her/it off like a dog with a dead pigeon.
#205Live #letsgoBaby @Maffewgregg pic.twitter.com/c43M47OK52

— James Guthrie ?✈️?☀️ (@J_MGuth3) September 11, 2019
---
8. CMLOL
And now the weekly look at lucha mess-ups from Arena Mexico!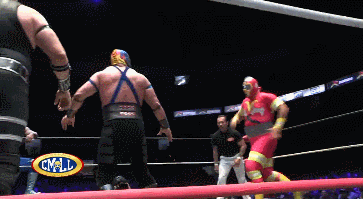 ---
9. Here's Enzo For No Reason
Enzo hinted he'd be making a cameo appearance at Madison Square Garden but he no-showed so here he is instead!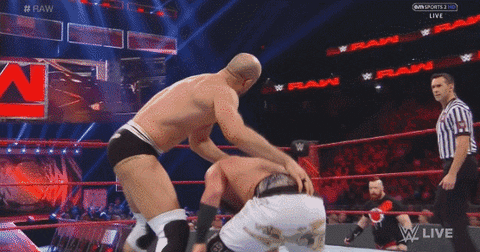 ---
10. And Finally…
Here's the only footage of Low Ki getting legit thrown out of a CZW 2000 show because he was upset with how his match ended.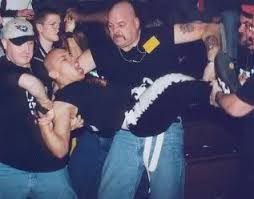 That's your lot, follow me on twitter and let me know if anyone actually reads these things.