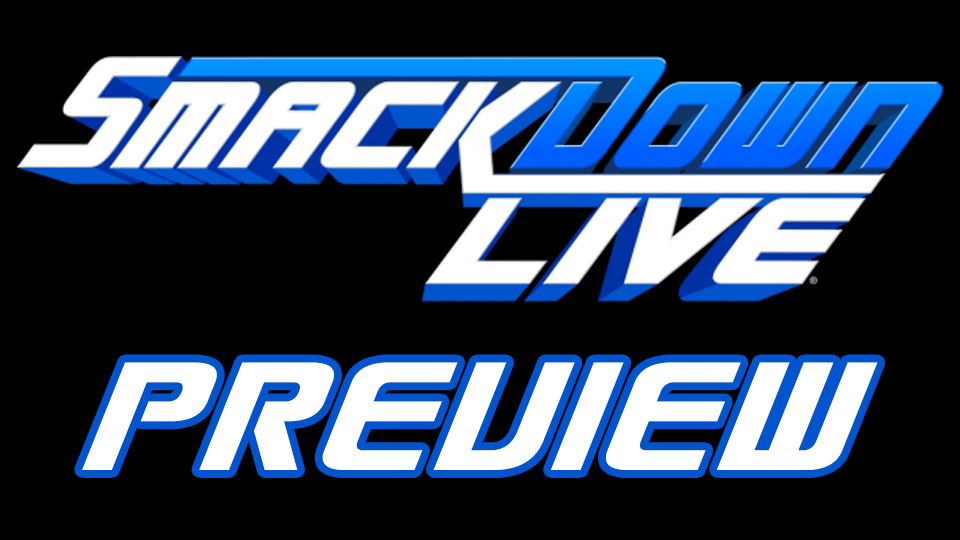 After what should have been the WrestleMania 34 go home show last week, we now have a show where absolutely nothing that happens matters in any way whatsoever tonight.
But let's not be too negative, because that's just being too negative, and being too negative can bring about too much negativity. Know what I'm saying?
All of the matches have been decided, unless you count John Cena vs The Undertaker, but who knows if that's even happening anymore. There's a small chance The Undertaker could return to Smackdown Live tonight because they've realized how devoid of action tonight is going to be.
There's also the question over Shane McMahon's health, as it is still not clear whether he will actually be able to compete in his scheduled tag match with Daniel Bryan against Sami Zayn and Kevin Owens.
Other than that, we're likely going to see repeats of matches we've seen over the past two weeks.
To the delight of everyone celebrating Rusev Day last Tuesday, Rusev was inserted into the US Title match at WrestleMania 34 because… well apparently because his t-shirt sales are through the roof and that's what matters.
Did I mention I'm selling my own line of t-shirts? If I sell enough by Sunday I'm hoping for a call from Vince.
There will be some variation of Rusev vs Roode vs Mahal vs Orton. Maybe a tag match. Maybe two singles matches. Either way, it really doesn't matter. But hey, my man Rusev is getting lots of TV time so who cares?
And speaking of variations of matches, there will probably be some kind of tag match with members of The New Day, The Usos, and The Bludgeon Brothers. But in this instance, there could be as many variations as you like, because this feud is epic. Honestly, I could watch these three teams have a triple threat bra and panties match and they'd still find a way to make it unmissable. I'm not saying that's what I want at WrestleMania 34, but maybe Summerslam because it's the summer and they'll want to cool off.
Anyway, this match is going to be brilliant, and nothing they could do tonight could ruin it for me.
That's not a challenge WWE, please don't try to ruin it.
We will, of course, get a throwaway women's division match. As it was Becky Lynch vs. Ruby Riott last week, I'm guessing it'll be Naomi vs. Sarah Logan this week. Can't wait for that one…hmm.
And on the subject of the women's division, last night we almost certainly saw Asuka's last match on Raw, I would expect she will make some sort of appearance this evening, probably confronting Charlotte Flair. We are all dying for Charlotte to turn heel. Her vomit-inducing cheeriness is just so wrong for her character, and as she's up against the exuberant Asuka on Sunday, this match needs another dimension.
Last week we saw the first step towards Daniel Bryan surely stepping down from his role as general manager. Now he's been cleared, it's only a matter of time until someone is found to replace him.
This is particularly time sensitive as he seems to have forgotten what a blazer is, which is a key part of his job. If my employee was forgetting what they were wearing I'd seriously consider removing them from that role.
It's certainly possible that we'll see Sami Zayn and Kevin Owens tonight, attempting to beat down on Daniel Bryan again. This time though, I can see Bryan fighting them off in classic underdog fashion.
I think the most intriguing part of tonight's show is whether we'll get Shinsuke Nakamura and AJ Style actually come to blows. Nakamura seriously threatened kinshasa-ing AJ last week, something he's been slowly building towards, so tonight may be the night we finally see some action.
More likely, however, is that one of the two men will beat a mid-card talent – maybe AJ can beat Chad Gable, and then there'll be some post-match shenanigans as usual.
Oh well, it's WrestleMania 34 on Sunday, so who cares what happens!