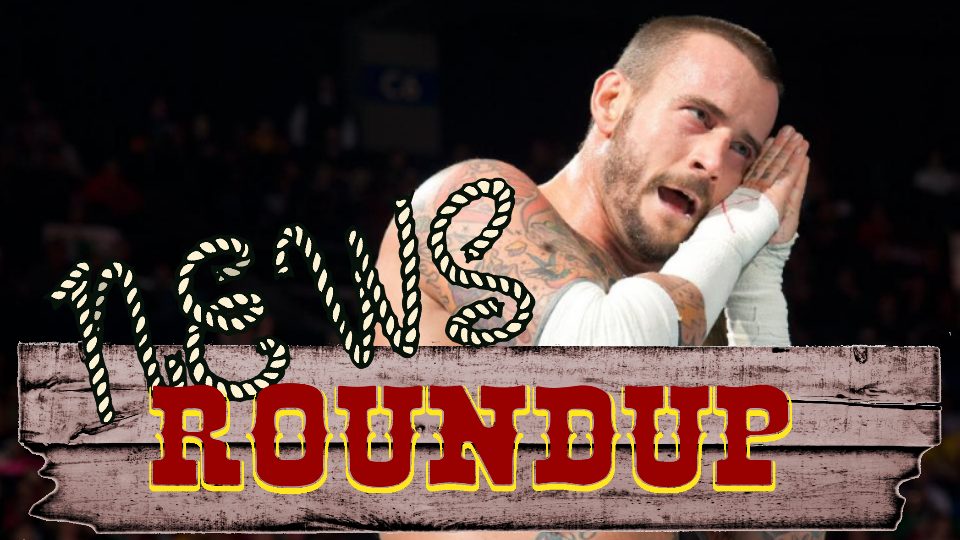 Good evening and welcome to today's edition of the WrestleTalk news round-up, where we take a brief look at some little bits of news that have cropped up today within the world of pro-wrestling.
CM Punk in Fantastic Four?
CBR.com recently speculated that former WWE Champion CM Punk could be in the running for a role in Marvel's Fantastic Four.
Specifically, for the role of Ben Grimm:
"It's no secret that Punk is a massive comic book fan. He's a regular at conventions, and has written for Vertigo and Marvel, including an 11-issue co-writing gig on Drax. More importantly, his ring entrance featured a callback to the Thing's infamous line, with Punk yelling 'It's clobberin' time!' before heading to the ring numerous times, Punk spoke fondly of his affinity for the character as the reason why he used the line as part."
This wouldn't be his first rodeo if it does come to fruition. The big screen seems to be Punk's new modus operandi after he figured MMA wasn't quite his thing.
AJ Lee jealous of CM Punk's movie wife?
If you couldn't get enough of the CM Punk movie gossip, you're in look.
Punk just finished filming Girl on the Third Floor. His real-life wife, former WWE Divas Champion AJ Lee, voiced her "pride" on Instagram.
https://www.instagram.com/p/BoFLqqsA-hA/?taken-by=theajmendez
"I'm like 90 percent proud, 10 percent peeved."
Aw, aren't they cute!
Moving onto a couple that are no longer cute…
John Cena, Nikki Bella and Nia Jax in for People's Choice Awards
Two top WWE names and John Cena have been nominated for 2018 People's Choice Awards.
The 'Leader of the Cenation' is up for 'Comedy Movie Star 2018' for his role in Blockers – you can vote for him here.
Nikki Bella, who previously said if she wins an award she will streak, is in the running for 'Reality TV Star 2018' for Total Bellas – for which you can vote here – and also for 'Competition Contestant 2018' for her time on Dancing with the Stars – vote here.
Finally, former WWE Raw Women's Champion Nia Jax is in the mix as a finalist for the Game Changer People's Choice Award – you can vote for her here.
Chris Benoit documentary scrapped
Vice will be releasing a wrestling-themed documenatry series entitled 'The Dark Side of the Ring' at some point this fall.
According to the Wrestling Observer Newsletter, the six episodes will cover the following topics:
Bruiser Brody
Randy Savage and Miss Elizabeth
The Montreal Screwjob
The Von Erichs
Fabulous Moolah
Gino Hernandez
The WON also notes though, that a planned seventh episode covering Chris Benoit was axed as the list was cut from 10 to six.
Brian Pillman Jr. absolutely destroys critical fan
Brian Pillman Jr. – son of, you guessed it, Brian Pillman – did this the other day:
https://www.instagram.com/p/BoE5p7GgrIf/?taken-by=flyinbrian41
His first ever "This is Awesome!" chant for a Sleeper Hold train. That's amazing.
Or apparently not amazing, according to some miserable bloke, who replied to the above Instagram post with:
"I like you Brian, but come on. This is just dumb. You're a Pillman, you're better than this."
Brian Jr. though, had other ideas:
"My father literally wrestled a giant f**king pencil."
He's not lying.