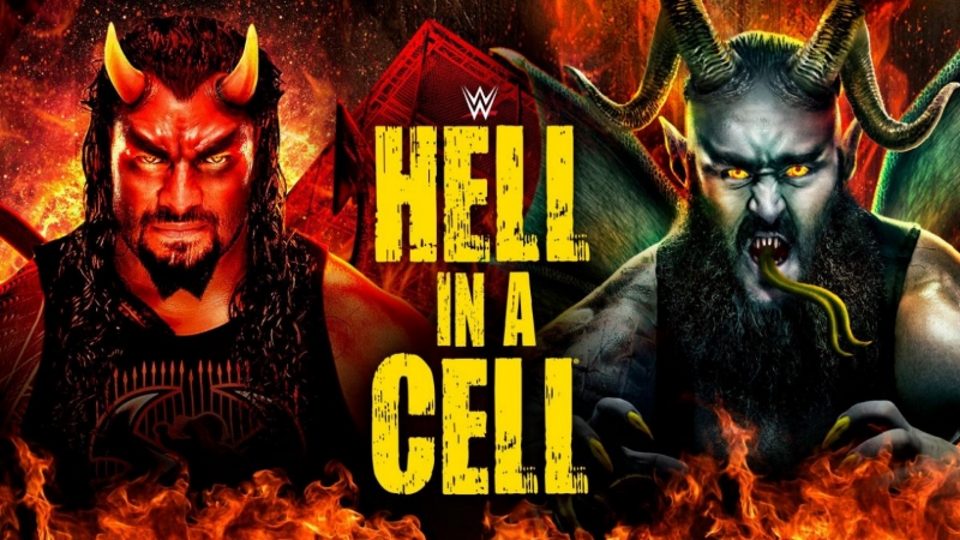 I'm sure SummerSlam was only a couple of weeks ago…
Nonetheless, it's that time of year again when WWE wheels out its big silver… wait… what's that? It's red this year? Oh… okay then.
Two matches will be taking place inside the Big Red Cell tonight, with a total of eight bouts altogether, which is five less that SummerSlam. Absolute bliss.
Let's take a look at what's in store for us tonight!
New Day (c) vs. Rusev Day – WWE SmackDown Tag Team Championships – KickOff
I don't think I'm being hyperbolic when I say that this is the match most people are looking forward to on this show.
So what do they do? Put it on the pre-show, of course!
I'd love to think that something interesting is going to happen in this one. Maybe a New Day split, maybe a Rusev Day breakdown, but, now it's on the pre-show, it's probably just going to be a bog-standard, watered down, seven minute match and title retention. Which is a massive shame.
Rusev Day defeated the Bar last week to become number one contenders, after the two tandems fended off the rest of SmackDown's tag division, and with the Bar confirmed to face New Day at Super Show-Down, it only makes sense for New Day to retain.
Just, for the love of God, don't break Rusev and Aiden up.
Prediction: New Day
Ronda Rousey (c) vs. Alexa Bliss – WWE Raw Women's Championship
This is probably the easiest match out of all of them to predict, much like it was at SummerSlam, unless your names are Oli, Luke and Laurie.
Alexa is activating her contractual rematch clause for this one, after Rousey dispossessed her of the Raw Women's gold in August at the 'Biggest Event of the Summer.'
Bliss will likely have some backup in toe with some combination of Alicia Fox and Mickie James, but the result will likely be the same with Rousey picking up an easy first retention.
The 'Goddess' is already confirmed to be facing Trish Stratus at Evolution in late October, whereas it is being heavily reported that Rousey will be defending her Raw Women's Title against Nikki Bella in the show's main event.
Prediction: Ronda Rousey