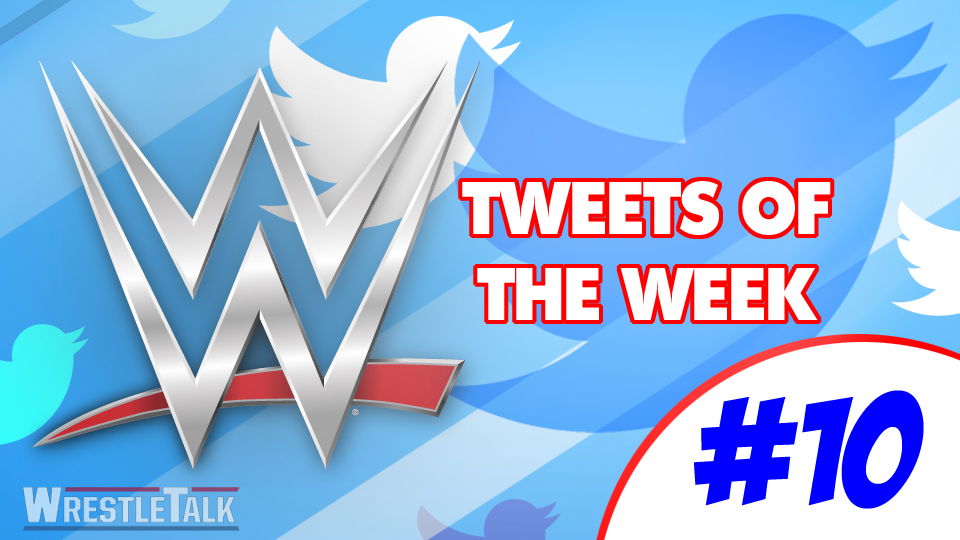 In the tenth edition of this series, WrestleTalk writer Kevin Cavanagh searches Twitter for the best Tweets from WWE superstars and fans over the past week. If you think you have what it takes to make it onto the list, be sure to follow Kevin on Twitter (@WrestleTalk_KFC) to submit your comments and dankest memes!
(10) Braun Plays Peacekeeper
https://twitter.com/WWEBrayWyatt/status/1015780792679661568
It would appear Nicholas is a little protective of his tag-team partner, Braun Strowman. While we're not sure what's going on in this picture, Nicholas looks ready for a fight while Braun seems oddly in a peacemaker like situation.
(9) Sasha Banks Likes… Some Weird Stuff
あれだけアンドレザ・ジャイアントパンダにやられてるのに、あらぽんタフだな pic.twitter.com/R8DK2LzO9m

— コイル男P (@gabei) July 7, 2018
Maybe it's a good thing that Sasha is in therapy. She recently liked and re-tweeted this video of a Panda crushing some poor guy and making him tap.
(8) 205…OH MY GOD.
https://twitter.com/WWEMaverick/status/1014661042138419200
Drake's facial expression says it all…
(7) Finn Balor Wishes Baron Corbin a Happy 4th!
According to @BaronCorbinWWE 'I bruise easy' !!
Well how about you kiss my red white and blue ASS! pic.twitter.com/J5SbYZeeB5

— Finn Bálor (@FinnBalor) July 4, 2018
It was a really weird week for news. If you have a desire to read more about this back-and-forth, consider booking a session with Dr. Shelby. If you're interested in some non-butt back-and-forth, read our coverage here.
(6) Too Sweet!
"What's the point of having these things if I can't show them to people all day long?" pic.twitter.com/cSeTz89z6K

— The Machine Gun AKA Chad 2 Badd (@MachineGunKA) July 4, 2018
Karl Anderson asks honest questions. I've got nothing…