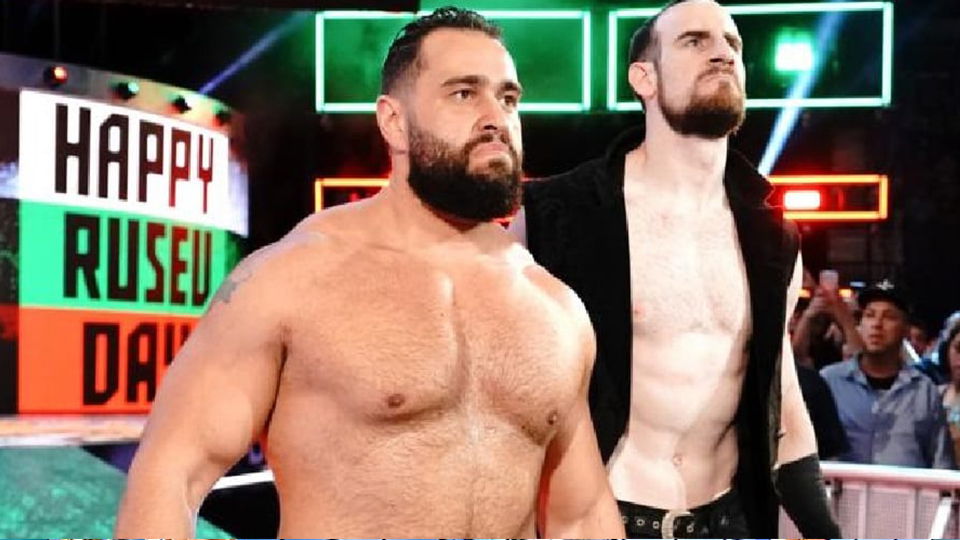 Aiden English was one of the many people who were released from WWE two weeks ago. Another one of those released was his former partner, Rusev.
The duo teamed in 2017-2018 and they came up with the wildly popular Rusev Day gimmick. Now, English has spoken about what it was like for them to come up with ideas as a team. Here is the full quote from his interview with Inside The Ropes, courtesy of Fightful:
"If you really look at it, here you have Rusev, who for the longest time was the Bulgarian Brute, the big foreign bad guy who comes and beats you up. And it worked. He is such a fun-loving, goofy, funny dude. He finally saw a chance of 'let me be me.' All those backstages, we pretty much took what they wrote for us and threw it out. 'I'm just gonna say this goofy stuff.' I loved it. Even though I'm still doing the singing entrances, with promos and backstages, I was being me as a performer. People saw these two characters who for a long time were kinda in these boxes. All of a sudden, we get a chance to play and experiment and be themselves. People saw that and I think that's what resonated,"
English and Rusev went their separate ways due to a storyline involving Lana. Since the split, English had primarily been used as a commentator.
Were you a fan of Rusev and Aiden English as a team? Let us know on Twitter!