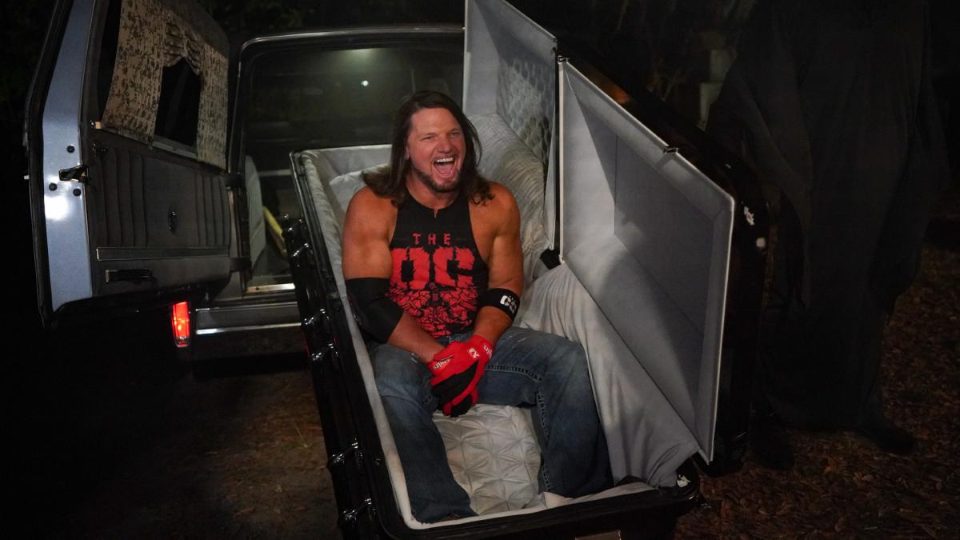 One of the most interesting and often infuriating things to follow in WWE is the self-imposed rules WWE puts on its performers. Drew McIntyre said earlier in the week he broke a WWE rule by engaging the camera and acknowledging the home audience.
If you've watched WWE, you watch something like Edge taking a Conchairto one week that keeps him out of action for over a month. Then, you watch the next week and Matt Hardy gets destroyed by the same move and magically comes back to fight the next week.
Well, if you watched WrestleMania, then you saw AJ Styles get buried. One of Vince's rules is you can get hit by lightning, dropped off a building or thrown from a stage.
However, if you get buried alive, you have to sell that. According to Dave Meltzer, because AJ was buried, WWE is going to keep him off Television to protect the buried alive stipulation.
The Newsletter doesn't specify how long Styles will be off television. However, Meltzer speculates that it won't be for too long because Raw needs him to keep up depth on Raw.
The question is how long will Vince enforce the rule? AJ wasn't on Raw this week. Could we see him return at the television tapings this week?
AJ sold this on Social Media for a couple of days. He had not posted on Twitter until late last night.
I'm alive on https://t.co/Kyq8ewo7Eu https://t.co/jmu7fAy3oX

— AJ Styles (@AJStylesOrg) April 9, 2020
We'll just have to see how long AJ stays home after getting buried by The Undertaker.