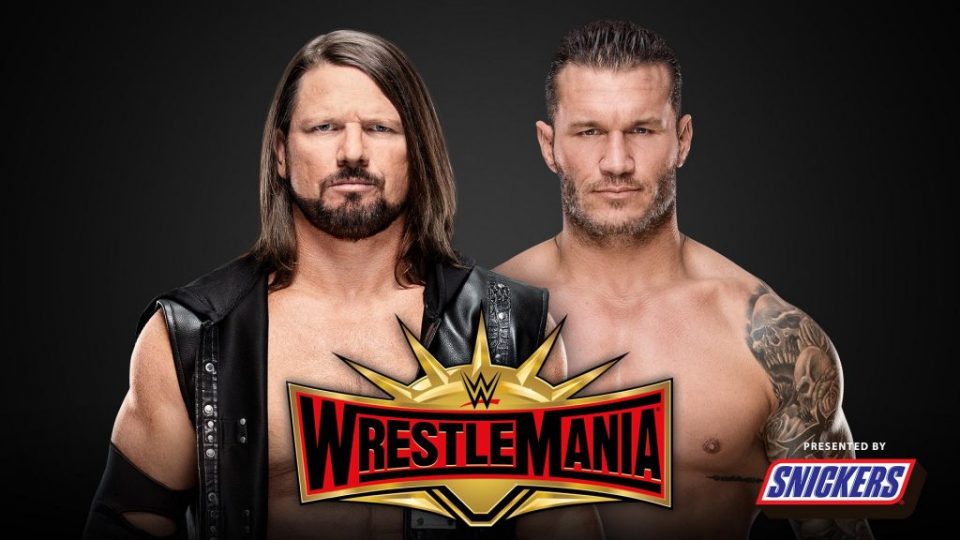 WWE has announced that AJ Styles and Randy Orton will square off at WrestleMania on April 7th. The announcement comes after a fiery confrontation between the pair on this week's episode of Smackdown Live.
So who does #SDLive REALLY belong to? @AJStylesOrg will battle it out with @RandyOrton at #WrestleMania! https://t.co/I5e5mRdCR1 pic.twitter.com/aM6Xnqrxf0

— WWE WrestleMania (@WrestleMania) March 14, 2019
The pair engaged in a fiery war of words on Tuesday night, with Orton takes umbrage with the fact that Styles says Smackdown is the house that he built. Orton would say that he was main eventing WrestleMania before Styles even stepped foot into a WWE ring.
Styles would respond with a WrestleMania challenge for Orton, but the former WWE Champion walked away without responding.
AJ Styles responded to the news on Twitter, saying that any ring he steps into belongs to him.
I've been holding down this house way before I came to @WWE. The lights may not have been as bright, the audience may not have been as big…but a ring is still a ring.

And any ring I step into belongs to me. #WrestleMania https://t.co/XHTEr4RQt1

— AJ Styles (@AJStylesOrg) March 14, 2019
Whilst the pair have been in the ring together before, they have always felt like they are holding back for a major singles match, and the bout between the two seasoned veterans has the potential to be one of the better ones at WrestleMania.