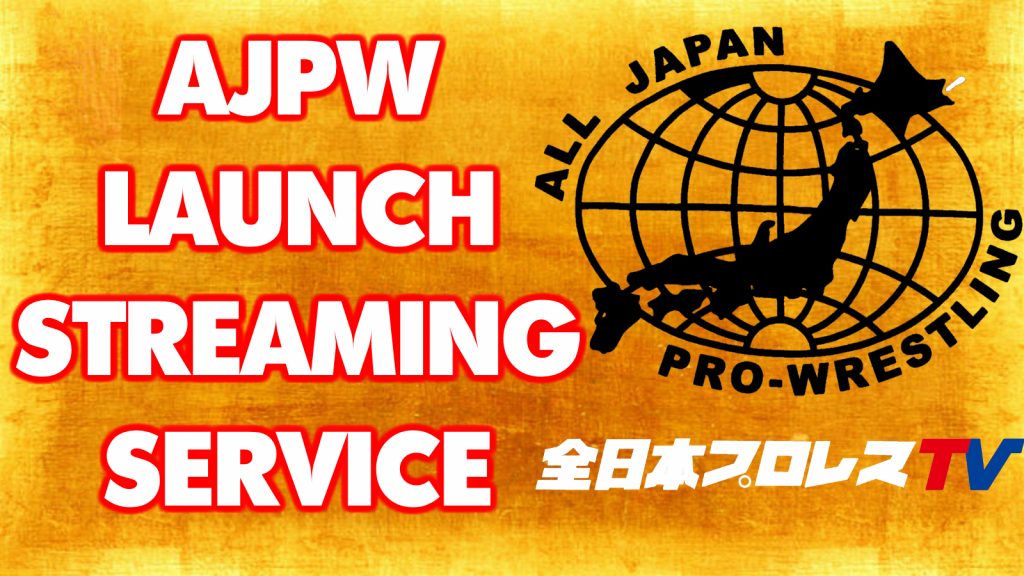 Today, Monday, March 19, is the launch day of the new All Japan Pro Wrestling streaming service, 'AJPW TV'.
AJPW initially made the announcement on their official Twitter page three days ago:
【全日本プロレス TV】
3/19(月)から入会受付スタート!

入会方法は、PC・スマートフォン・タブレット端末より簡単にご入会頂けます!決済方法は、クレジットカード・PayPal・各携帯キャリア(随時追加)!

詳細(入会時間・URL)は後日公式HPにて発表致します。お楽しみに!#ajpw #ajpwtv #プロレス pic.twitter.com/32XcONVjPl

— 全日本プロレス/alljapan (@alljapan_pw) March 16, 2018
Former WWE wrestler and current AJPW star Yoshi Tatsu kindly translated the announcement into English earlier today:
【All Japan Pro Wrestling TV】
The entry acceptance start from March 19 (Monday)!

Entry method can be easily subscribed from PC · smart phone · tablet terminal! The settlement method, credit card · PayPal · each mobile carrier (added as needed)!

— YOSHITATSU?OFFICIAL (@YoshiTatsuIsm) March 19, 2018
AJPW is allowing a free subscription to this service up until the end of March, whereafter it will be 900 Yen, which converts to $8.50, making it $1.49 per month cheaper than the esteemed WWE Network. When compared to New Japan Pro Wrestling's version of a subscription service, NJPW World, AJPW TV comes in at $0.94 per month cheaper. Please note, all these figures are taken off Google's conversion service and are correct at time of writing, though they may fluctuate in the future.
Full details of AJPW's upcoming schedule for March and April is available here via puroresuspirit.net.
As detailed in the above schedule, the first twelve days being free will likely serve as an advertisement for AJPW's annual 'Champion Carnival' tournament, which will be available on AJPW TV and will run 15 shows, starting April 7, and culminating in the final on April 30.
You can see details of the draw for the Champion Carnival here.
Yoshi Tatsu also stated on Twitter that further details on the service are imminent, and can be expected later today:
Details (admission time · URL) will be announced at the official HP at a later date. looking forward to!#ajpw #ajpwtv #Wrestling

— YOSHITATSU?OFFICIAL (@YoshiTatsuIsm) March 19, 2018
Will you be subscribing to AJPW TV? Let us know in the comments below or on Twitter here, and as always, have a spiffing Rusev Day.