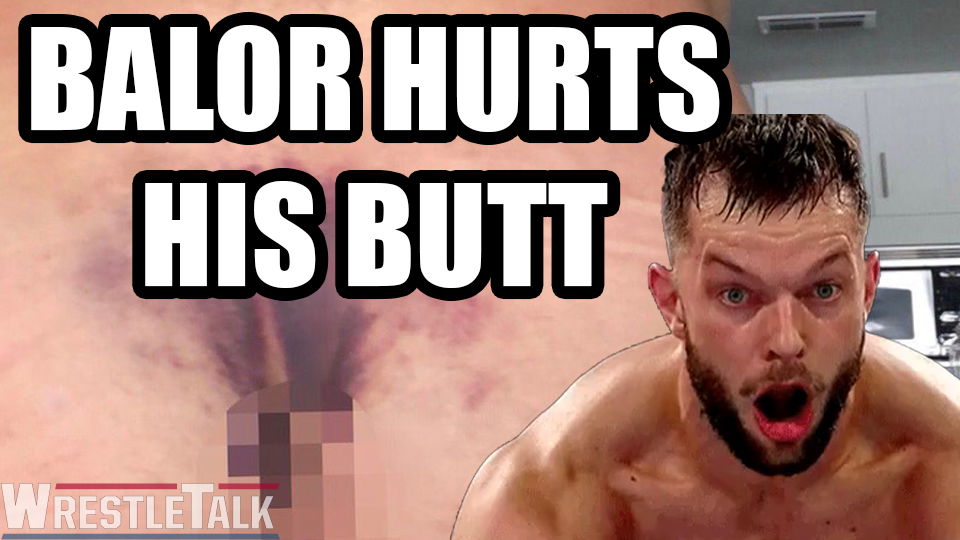 Poor Finn Balor had a rough Monday night on Raw.
After first seeing his recent friendship with Braun Strowman fall apart seemingly with no warning when big bad Braun completely forget ignored their blossoming relationship to team with Kevin Owens AGAINST Finn and PC Corbin, he later suffered an even worse fate: a bruised backside.
Thanks Constable Corbin….
But even when I bruise I'm Bálor Club pic.twitter.com/tsjiR4NNMX

— Finn Bálor (@FinnBalor) June 27, 2018
Matt Jackson of the Young Bucks couldn't resist a cheeky comment in response.
https://twitter.com/MattJackson13/status/1012055436101468160
As suggested in the tweet, the nasty-looking coccyx injury came at the hands of Constable Corin, Balor's tag partner in said tag team outing, likely occurring when the two brawled to the back during the match.
It seems WWE is heading towards a feud between Balor and Corbin, so ice packs on standby for the Balor Club leader.