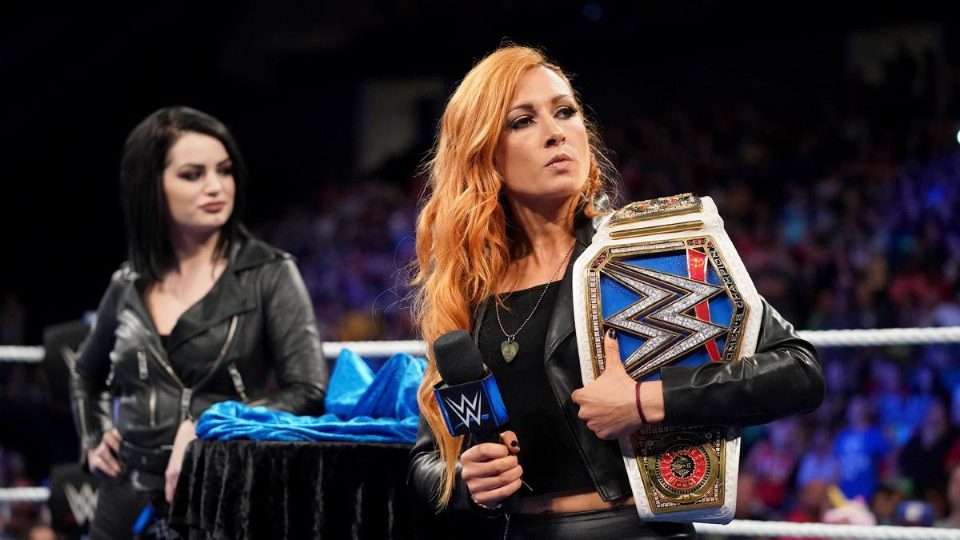 Becky Lynch was recently interviewed by the Las Cruces Sun-News to discus many aspects of her WWE career, including her recent heel turn, WWE Evolution, and comparisons to Stone Cold Steve Austin.
When asked if she preferred being a face or a heel Lynch simply responded:
"Whatever I'm doing right now, I'm Loving it."
When asked about turning heel Lynch said:
"Just in general, people around the world you try and be the nice person, always. Everybody. And I think this is so relatable. For the most part, people are generally good and want to do the right thing. And sometimes, it just backfires on you. My dad used to always tell me no good deed goes unpunished. And I think that's what you're seeing with Becky right now, that she's always done the right thing and it hasn't gotten her where she wants it. And now she's had enough and she's saying "I don't care who's in my way.'"
The 'Irish Lass Kicker' also commenting on the upcoming WWE Evolution:
"As soon as it was announced, I said I am going to walk in there as a champion, I am going to main event the show and I am going to walk out as champion. The goal is to be the main event of Evolution, have everybody talk about it and have it be the best pay-per-view of all time, and of course, the best main event of all time, because Becky Lynch is going to be in it and she's going to bringing a whole lot of straight fire."
WWE Hall of Famer Jim Ross recently said on his Jim Ross Report podcast that Lynch is getting reactions similar to those that Steve Austin received in the 1997-98 period.
When asked about Ross' comparison, Lynch responded:
"That means the world. You can't get a better comparison than being compared to Stone Cold Steve Austin. He's one of the greatest. He's so smart in how he did things, his reactions and how we would sell things. Just his charisma and how we would talk. It was impossible to not want to cheer that guy because he was doing what we all wanted to do. None of us want to take crap from anybody and I think that's the same thing Becky Lynch is doing right now too. That's the highest honor you could possibly be given."
The full interview can be read here.
Do you see the comparison between Lynch and Steve Austin? Let us know on Twitter or Discord today!