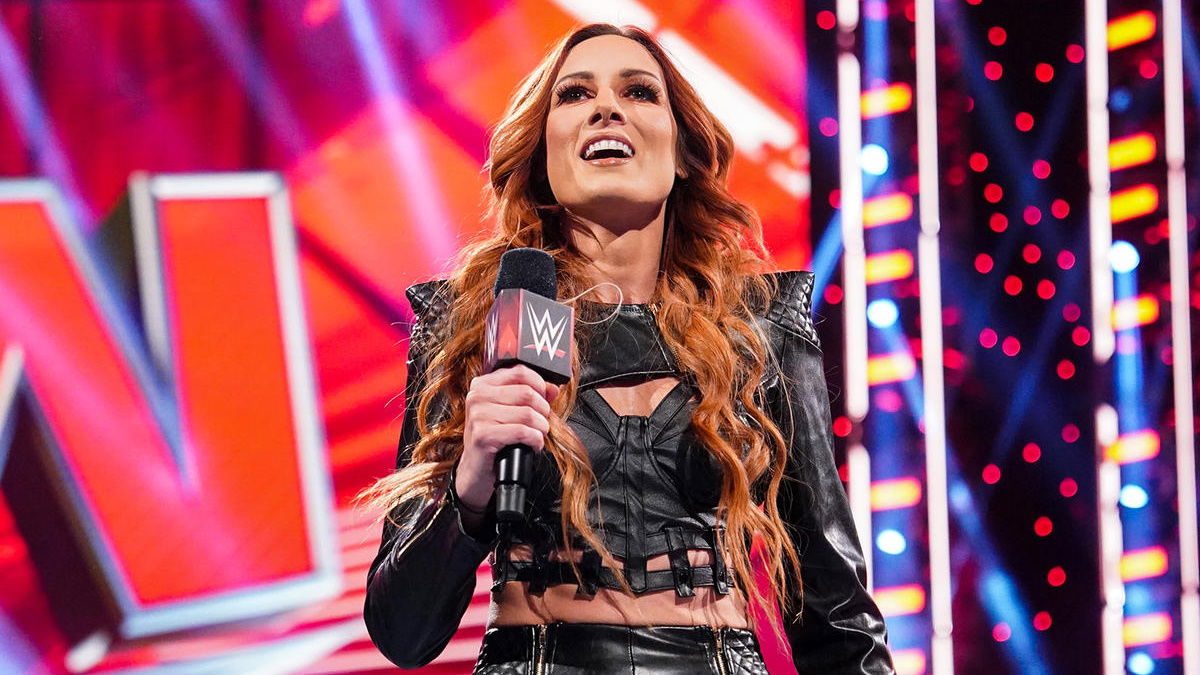 TW: Mental Health, Depression. 
WWE Raw star Becky Lynch (Rebecca Quin Lopez) has opened up about post-weaning depression she experienced following the birth of her first child in 2020.
Lynch notably relinquished her Raw Women's Title on the May 11, 2020 edition of Raw, before announcing that she was going to be a mother.
She gave birth to her and Seth Rollins' first child in December 2020, a daughter which the couple named Roux.
Speaking with WWE After The Bell (via People.com), Lynch stated that she felt like she avoided postpartum depression, before things got 'really, really dark' after Roux stopped breastfeeding.
Describing the post-weaning depression she experienced around the time of WrestleMania 39 in April, Lynch stated:
"And then it kind of got really, really dark for a few months and I was in a really bad spot.
"It was kind of one of those things where you're trying to pull yourself out of it, because you know mentally, 'God, I've got a great life. I've got a great husband. I've got a great baby, and I'm doing this thing at the highest level that I love.'
"But no reasoning with yourself was able to overcome that level of depression.
"I didn't know you could get post-weaning depression. So, not even knowing that that was a thing I think also hurt me because, why am I feeling like this? Why am I acting like this?
"And (I was) not realizing that this is actually a common thing that happens and there are ways you can treat it.
"And once you figure out the cause of all of that, then you're off to the races and then you're back and then you can appreciate everything. But yeah, for a few months there, it was rough."
"Thankfully, somebody that we all know — I won't put her on the spot — she told me what was happening because it had happened to her
"She gave me some tips, and I kind of kept thinking it was gonna pass, 'it was gonna pass, it was gonna pass,' and then it really wasn't passing."
Lynch took some time off following WrestleMania to recover from a foot injury. The popular star called this time away from the ring a blessing, noting:
"It was such a blessing. I really had to face everything that I was going through because when you go, go, go, you can be so distracted but you realize that you're getting quite explosive, that you just kind of get on with it.
"So, I really had to face it and learn how to deal with it."
Lynch stated that she tried meditation, supplements, and finally acupuncture before she was able to find what worked for her.
Becky Lynch is currently feuding with Trish Stratus and Zoey Stark. All three women are set to compete in the women's Money in the Bank ladder match on July 1.
If you're struggling with your own mental health, information on where you can find support is available at this link.
If you want to stay fully updated on all the latest wrestling news, click the red bell in the bottom right of your screen to receive notifications from WrestleTalk.com straight to your device!