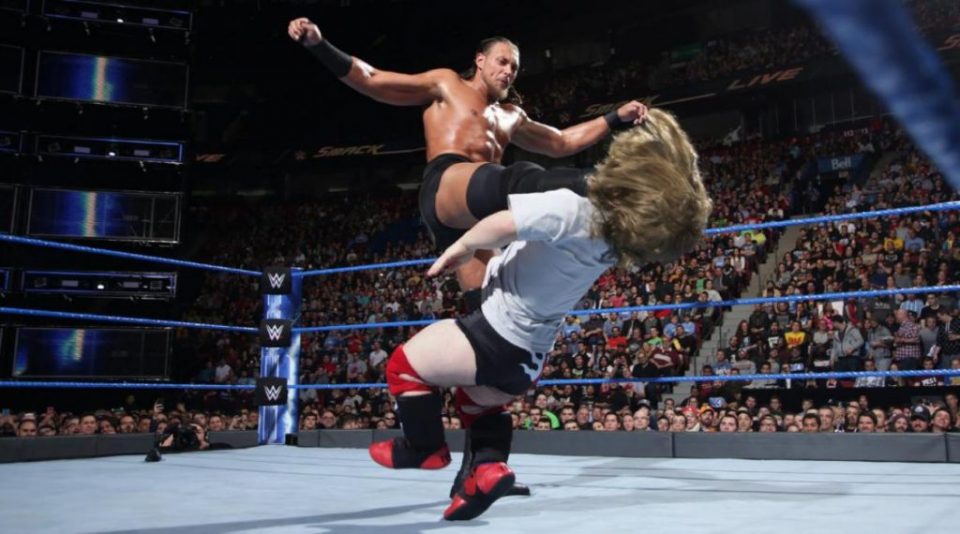 You may remember that back in 2018, there was talk of Big Cass getting a big singles push in WWE, having been put into a feud with the recently returned from retirement Daniel Bryan.
Unfortunately for Cass and his fans, things went catastrophically wrong, and there are few better examples of this than his ad-lib attack on a little person dressed as Daniel Bryan on an episode of SmackDown Live.
It was reported that Vince McMahon and other backstage officials were furious with Cass for going off script in his attack, and Cass recently admitted in an interview with Pro-Wrestling Sheet that it was a massive mistake.
"It was a f***ing mistake. It was a dumb decision on my part. So stupid. It was probably the worst decision I ever made. And it's so crazy what I was going through at the time, because if you would've told anybody two years prior — even a year prior — that I was gonna do that, they would've said 'you're f***ing crazy. He's a model employee.' I regret it to this day. So f***ing stupid. I just did what I thought was right and it was a very stupid decision. Very f***ing stupid. I shouldn't have done it."
Cass also spoke about how much he enjoyed his brief feud with Daniel Bryan and how he feels as though he let WWE down with his actions and subsequent release.
"I'm happy I had that experience, but I'm also disappointed in myself. I'm disappointed that I let the company down. Vince down. Hunter down. I let Bryan down because Bryan was really excited to work with me. And I let him down. These are things I have to deal with now. Learning experiences.

"But, looking back on it, yeah … I'm very disappointed in myself. I'm more disappointed that I let people down that wanted that to work out. But there are bigger forces at hand that were going against me in that point in time."
Cass seems to be getting himself back on the right track following a seizure in December 2018, so hopefully we'll see him back in the big leagues where he belongs very soon.