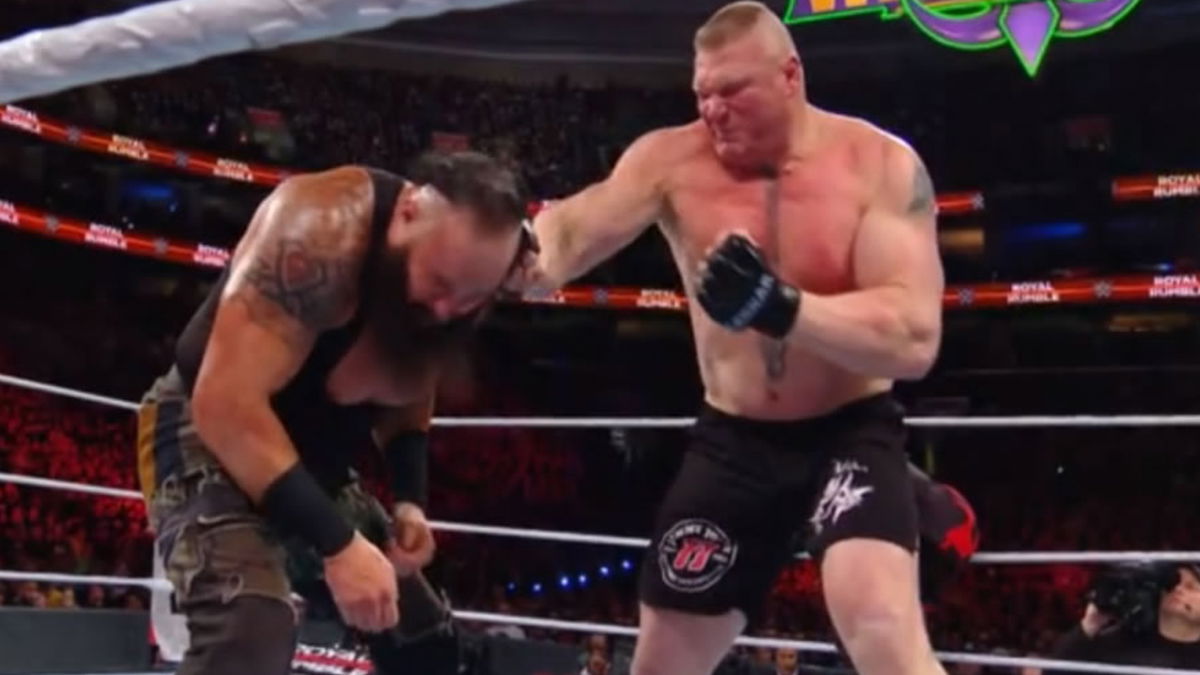 Things got pretty physical at the 2018 Royal Rumble between Brock Lesnar and Braun Strowman. Now, we know what happened after.
During their Triple Threat match for the Universal Championship, Strowman threw a knee that struck Lesnar hard. Lesnar responded with a sharp jab to the side of Strowman's head.
Speaking with Alex McCarthy of talkSPORT, Strowman revealed that after the match they both laughed it off. Strowman said:
"We laughed about it afterwards. It is what it is. We got to the back and I said 'Hey, my bad,' he said the same thing and we went about our business.

"We're both grown ups, we both knew what we were getting into and at the end of the day, we're both very dominant males and neither of us wanted to give in an inch, so in the end we took an inch from each other."
The match was ultimately won by Brock Lesnar who defeated Kane, the third man in the match, with an F5.
Braun Strowman was released by WWE yesterday (June 2) after almost six years on the WWE main roster.
What are your thoughts on the above story? Let us know in the comments on Twitter or Facebook.