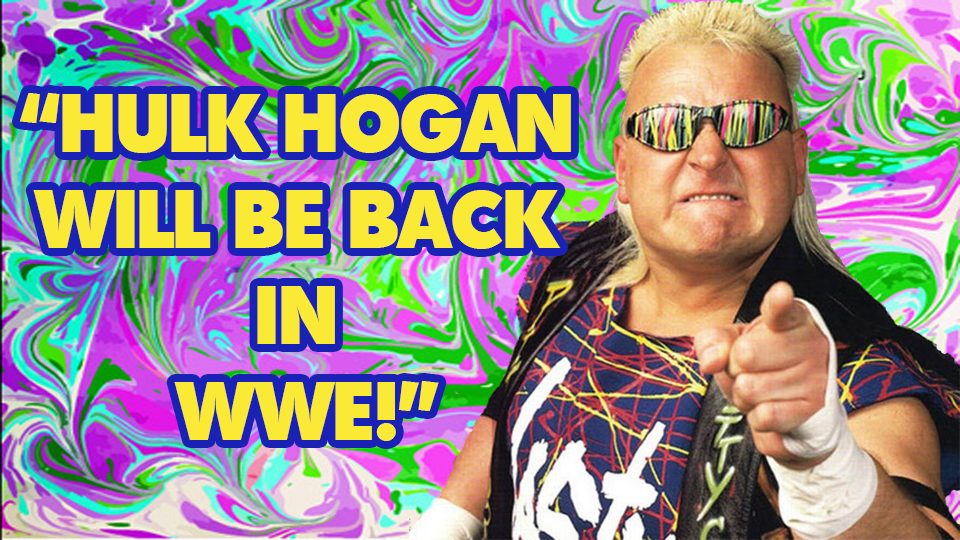 One half of the iconic tag team The Nasty Boys chimed in on the speculation surrounding Hulk Hogan's future in wrestling and what he had to say was actually quite decent.
Brian Knobs told WrestleZone Radio yesterday in an exclusive interview that he believes it's only a matter of time before the 'Immortal One' returns a WWE ring, stating:
"I know it, eventually he will be back with WWE… He's Hulk Hogan.
"In this world it's all about second chances and, in my opinion, I know Hulk and no way would he ever, ever be anything but a genuine person to anyone… He is one of the greatest guys that you will ever meet."
Knobs also said that Hogan was not a racist and that the tape released of him saying racial slurs was not indicative of the man Hogan truly is:
"Anybody who really knows him will tell you all of that stuff that was said about him is not true at all. He's just a genuinely great guy."
Many believe that Hogan will return to the WWE in the form of the SmackDown Live General Manager role, filling a possible vacancy left when current GM Daniel Bryan returns to the active roster.
The former WCW and WWE tag team specialist also commented on the Ultimate Deletion, whether or not the New Day should split up and what he thinks of the build to John Cena vs. The Undertaker at WrestleMania 34, all of which you can hear in its entirety below.
What are your thoughts on what Knobs had to say about Hogan, the Ultimate Deletion or any of the other topics he touched on? As always, let us know below in the comments section.