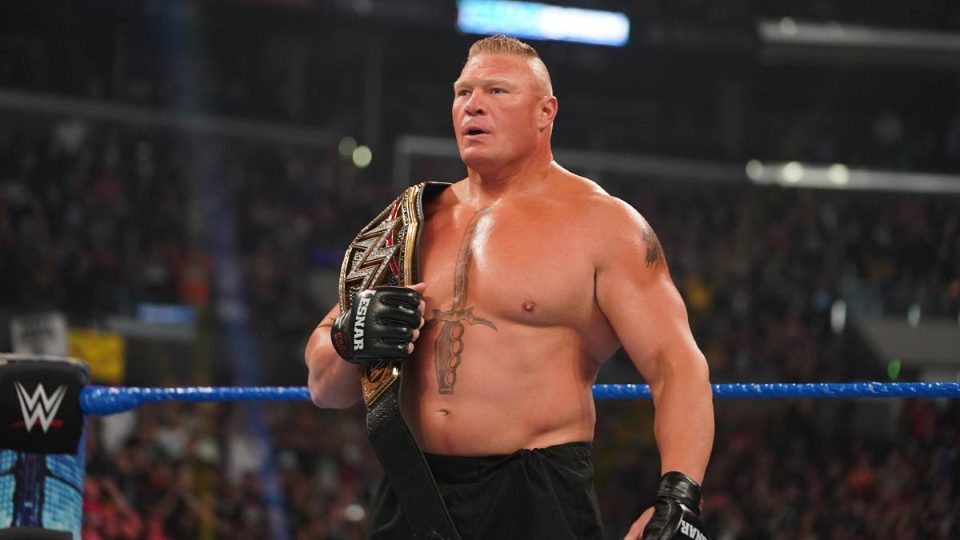 WWE Champion Brock Lesnar has doubled down on his "I don't like to wrestle" gimmick by announcing he will enter at number 1 in the 2020 Royal Rumble Match.
Wait, that doesn't make sense.
Brock returned to Raw last night alongside Paul Heyman for the first time since defending his belt against Rey Mysterio at Survivor Series 2019.
As usual, Paul Heyman did all the talking, and explained how there isn't a single person in WWE or NXT that can currently challenge Brock, which seemed to be setting up someone's music hitting, but alas, no.
Instead, Heyman says Brock is going to do something unprecedented, something that no-one has ever done before, and that's to declare that he will enter at number 1 in this year's men's Royal Rumble match on January 26.
Two people in history have entered at number one and won the Rumble match, and one of those is Shawn Michaels. The other person to do is now unmentionable by WWE, and that's because it's Chris Benoit in 2004.
This would seem to set up either Brock lasting the whole match at then getting thrown out by a WrestleMania challenger, or Brock coming out at 1, and then someone huge coming out at 2 and immediately throwing him out, thus setting up the WrestleMania match.
Do you think Brock will go all the way? Let us know your thoughts in the comments.