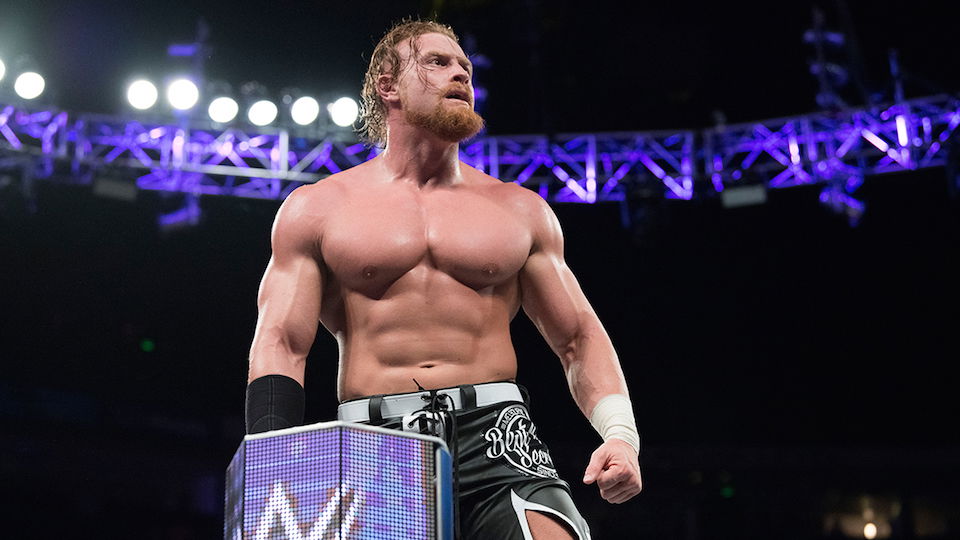 Aleister Black has not been seen in the ring since the Superstar Shakeup where he was drafted to Smackdown. The former NXT Champion has been cutting backstage promos from a dark room, urging someone to pick a fight with him.
This week on Smackdown his prayers were answered, with someone finally knocking on his door. This suggests that his in-ring return is imminent.
Another Smackdown-newcomer who has been seemingly absent from WWE TV is Buddy Murphy. The Australian star has not even had the chance to cut promos backstage like Aleister Black, and there is no word on when the company plan on having him debut.
However, the former Cruiserweight Champion tweeted "knock… knock!" yesterday, suggesting that perhaps he is the man who has challenged Aleister Black to a fight.
Knock… knock!

— Buddy Matthews (@SNM_Buddy) June 26, 2019
The prospect of two debuting Smackdown stars in Buddy Murphy and Aleister Black squaring off in matches against each other is bittersweet.
While the bouts between the two incredible in-ring performers would likely be exceptional, it would mean that one of the pair would have to lose their first feud on the main roster, which is not ideal.
Aleister Black is reportedly 100% working the Extreme Rules pay-per-view event next month, with rumours suggesting that his opponent will be Raw's Cesaro.
Would you like to see Aleister Black and Buddy Murphy feud in the coming weeks? Let us know in the comments.
Buy WrestleTalk's Almanac Volume 2 by clicking the image below.